Has it really been almost 2 years since Henry Cavill burst onto our screens as the gravel voiced Witcher of Rivia? Well, it has been a long wait but it is almost over – The Witcher Season 2 will be here soon! Geralt of Rivia will be back on our screens very soon with Season 2 airing on Netflix on December 17. To say we can't wait here at Reign Of Reads is something of an understatement!
So we have rounded up everything you need to know about The Witcher Season 2 ahead of it's start date. WARNING: There may be Season 1 spoilers ahead!
About The Show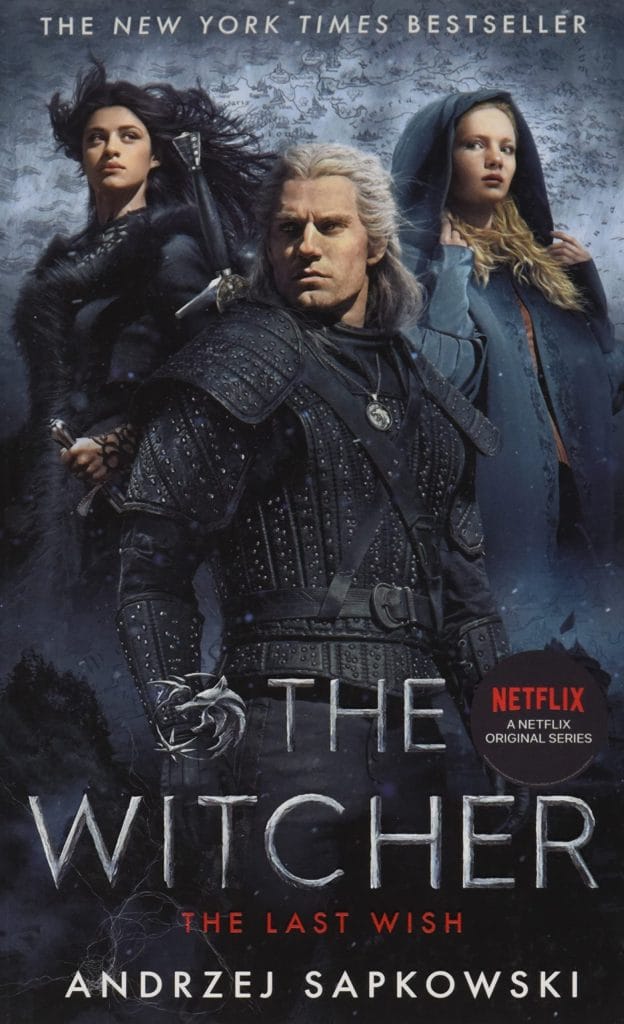 The Witcher TV Series is based on the The Witcher Book Series (consisting of 6 fantasy novels and 15 short stories) written by Polish author Andrzej Sapkowski.  The series is set in an unnamed continent and revolves around the protagonist, renowned monster-slayer-for-hire Geralt of Rivia, a powerful sorceress Yennefer of Venderburg and Ciri, a girl who is described as Geralt's destiny. 
After the books obtained something of a cult following in Central and Eastern European countries, the series was successfully adapted into a trilogy of Video Games by CD Projekt Red (with the third title in the series Witcher: Wild Hunt selling over 50 million copies). The most recent addition to the franchise is the Netflix TV show which released in 2019 with a second series set to air on December 17 2021.
The official synopsis for Season 2 reads:
"Convinced Yennefer's life was lost at the Battle of Sodden, Geralt of Rivia brings Princess Cirilla to the safest place he knows, his childhood home of Kaer Morhen."
"While the Continent's kings, elves, humans and demons strive for supremacy outside its walls, he must protect the girl from something far more dangerous: the mysterious power she possesses inside."
Check out the Season 2 Trailer here:
The Witcher Season 1 On Netflix
In 2019 Netflix released the long anticipated TV adaption to the Witcher Books Series, available to stream on it's platform. The first season consists of eight episodes and is based on The Last Wish and Sword of Destiny, which are collections of short stories that precede the main Witcher saga.
Vengerberg at different points of time, exploring formative events that shaped their characters, before eventually merging into a single timeline detailing the invaders from Nilfgaard. On it's debut The Witcher was the third most in demand streaming original (only behind Stranger things and The Mandolorian). The success of the TV show also increased sales in the games series by a large margin.
Response to the series:
The Author himself Andrzej Sapkowski has seemed pleased with the Netflix adaption of his books. "I was more than happy with Henry Cavill's appearance as The Witcher. He's a real professional. Just as Viggo Mortensen gave his face to Aragorn (in The Lord of the Rings), so Henry gave his to Geralt — and it shall be forever so."
The series was met with mostly positive reviews from critics. "If you're looking for an original dark fantasy with some horror elements, some bare skin and plenty of blood and gore (and monsters) look no further." Erik Kain of Forbes
Check out the Season 1 trailer here:
If you haven't already watched season 1 or if you feel like a catch up before season starts then check it out on the following link:
The Witcher Season 2 Cast
Much of the cast from season 1 are returning with a few new additions, here's what we know about the The Witcher season 2 cast:
Henry Cavill as Geralt of Rivia. The main man, a magically enhanced monster-hunter known as a Witcher.

Freya Allan as Cirilla "Ciri". The crown princess of Cintra, who is linked to Geralt by destiny. She possesses magical powers, which are yet to fully develop.

Eamon Farren as Cahir Mawr Dyffryn aep Ceallach. A Nilfgaardian army commander who leads the invasion of Cintra and the hunt for Cirilla.

Anya Chalotra as Yennefer of Vengerberg. A quarter-elf sorceress. In season 1 we saw Yennefer grow in strength and power as she changed from her former hunchback appearance to the beautiful powerful sorceress she became by the end of the cliff hanger season 1 final episode.

Joey Batey as Jaskier. The travelling bard who befriends Geralt and accompanies him on his path. And who brings us such classics as "Toss A Coin To Your Witcher".

MyAnna Buring as Tissaia de Vries. The Rectoress of Aretuza (a training academy for female mages) and Yennefer's mentor.

Wilson Radjou-Pujalte as Dara. A refugee elf boy whom Cirilla befriends after the Slaughter of Cintra.

Anna Shaffer as Triss Merigold. A sorceress, she is the advisor to King Foltest and she is the court mage of Temeria

Mimi Ndiweni as Fringilla Vigo. A sorceress who trained alongside Yennefer. She eventually leads the Nilfgaardian invasion alongside Cahir.

Royce Pierreson as Istredd. An adept sorcerer and historian who befriends Yennefer at Aretuza.

Other cast members include: Lars Mikkelsen as Stregobor, Terence Maynard as Artorius, Tom Cantaon as Filavandrel, Therica Wilson Read as Sabrina, Lilly Cooper as Murta, Jeremy Crawford as Yarpin Zigrin, and Mahesh Jadu as Vilgefortz.

New cast members will be:
Kim Bodnia as Vesemir.
Adjoa Andoh as Nenneke.
Kristofer Hivju as Nivellen.
Liz Carr as Fenn.
Graham McTavish as Dijkstra.
Kevin Doyle as Ba'lian.
Simon Callow as Codringher.
Chris Fulton as Rience.
Yasen Atour as Coën.
Agnes Bjorn as Vereena.
Paul Bullion as Lambert.
Basil Eidenbenz as Eskel.
Aisha Fabienne Ross as Lydia.
Cassie Clare as Philippa Eilhart.
Mecia Simson as Francesca.
Episode Titles:
The episode titles for season 2 have been released as follows:
1. "A Grain of Truth"
2. "Kaer Morhen"
3. "What Is Lost"
4. "Redanian Intelligence"
5. "Turn Your Back"
6. "Dear Friend"
7. "Voleth Meir"
8. Title not yet released (well this amps up the excitement a bit!)
Expected Plotline for Season 2
Season 2 will open with an adaptation of the short story "A Grain of Truth," which introduces Geralt's old friend Nivellen. Nivellen is hiding a dark secret from Geralt. The rest of the season will then dive further into the saga with the first book in the series, Blood of Elves.
Other The Witcher Season 2 Fun Facts!
Henry Cavill was reportedly filming a harness scene when he injured his leg, which caused delays in filming.
Joey Batey teased that his character Jaskier will 'go to a darker place' where he will 'risk his life' and will have more development in season 2.
Yennifer will be greatly changed after we last saw her in season 1.
Gamers pay attention – there will be more Easter Eggs from the game in season 2!
Season 2 will explore more of the supporting characters in depth, like Cahir and Fringilla.
Season 2 should follow a more linear time line (no more head spinning jumping around timelines like season 1!)
Henry Cavill has revealed he is team Yennefer! The love triangle between Geralt, Yennefer and Triss is fierecly debated but Henry has revealed who he thinks is the love of Geralt's life and it's Yennefer! He said, ""For me, when I played the games and especially when I read the books, I feel it's always been true to Geralt's core is Team Yennefer. Of course, the great thing about the game is that you can do whatever you want and that's the great thing about games. But for me, even in the games, it was Team Yennefer."
We can look forward to more catchy tunes from Jaskier, the bard. Actor Joey Batey recently confirmed that he has recorded three new songs for Season 2. Altogether now, "Toss A Coin To Your Witcher"!
Are you excited for The Witcher season 2? Let us know!