There are many different power levels when it comes to the strongest characters. So, with so many different strengths and powers, we've gathered up who we believe are the strongest anime characters of all time.
Watch Anime Now: Crunchyroll | Funimation | Hulu | Netflix

Goku
Dragon Ball
Often regarded as one of the strongest anime characters of all time, Goku is a Saiyan raised on Earth. Goku gained the Ultra Instinct Sign and over time was able to master Ultra Instinct, making him extremely powerful.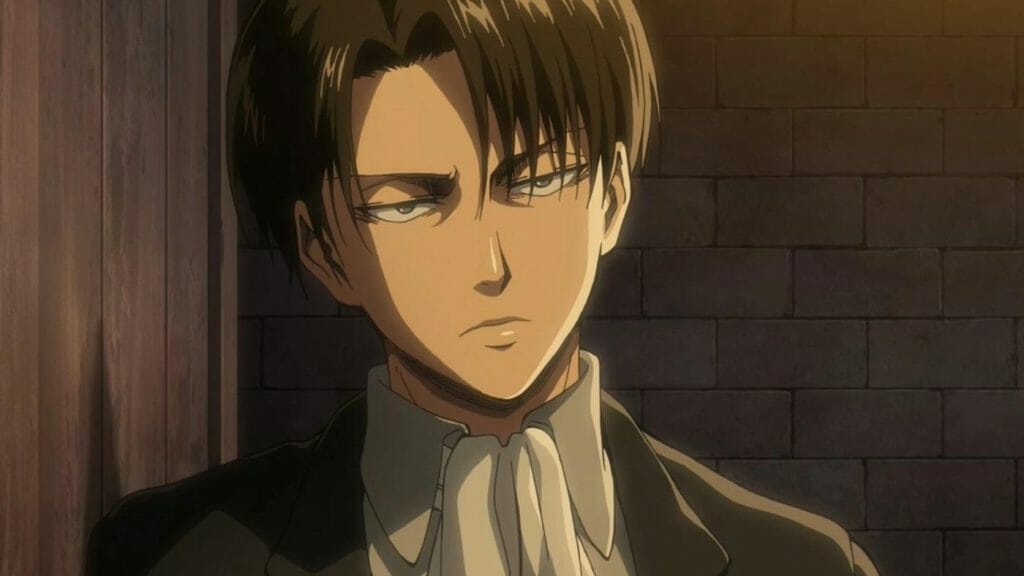 Levi Ackerman
Attack On Titan
Widely known as humanity's strongest soldier, Levi is the squad captain of the Special Operations Squad within the Survey Corps. Levi is extremely adept at using the vertical maneuvering equipment, to a point that everyone says he is the best at it. And he has formidable physical strength and a profound ability to quickly analyze situations, and make calculated decisions in the heat of battle.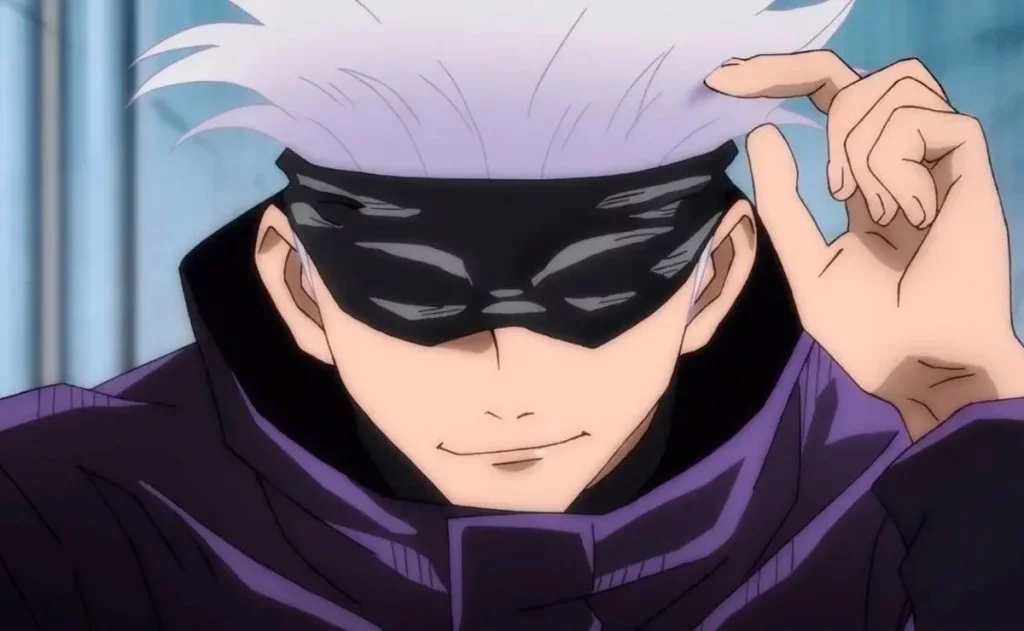 Satoru Gojo
Jujustu Kaisen
Gojo is a special grade Jujustu sorcerer and widely recognized as the strongest in the world. He is the first person in the Satoru family to inherit both Limitless and the Six Eyes in four hundred years. Gojo works as a teacher to protect and train younger allies. He is extremely confident in his powers.
Naruto Uzumaki
After becoming the jinchūriki of Kurama – one of the nine tailed beasts – Naruto was shunned by most of Konoha throughout his childhood. However, Naruto worked hard to gain the village's acknowledgement all the while chasing his dream to become Hokage. Although initially rather inept, Naruto trained hard to become stronger.
Eren Yeager
Attack on Titan
Eren joined the 104th Training Corps with his friends Mikasa and Armin after their hometown was attacked by Titans. Swearing to destroy all Titans, Eren ended up ranking 5th best overall for their year. However, over time, his hatred consumed him and he wanted to destroy everyone in the world except for his friends.
Tatsumaki
One Punch Man
Known as one of the Psychic Sisters, Tatsumaki is an S-Class Rank 2 professional hero. As well as this, another alias of hers is the Tornado of Terror. She is one of the most powerful heroes in the Hero Association. Her main ability is psychokinesis, making her capable of effortlessly stopping a very powerful bombardment attack.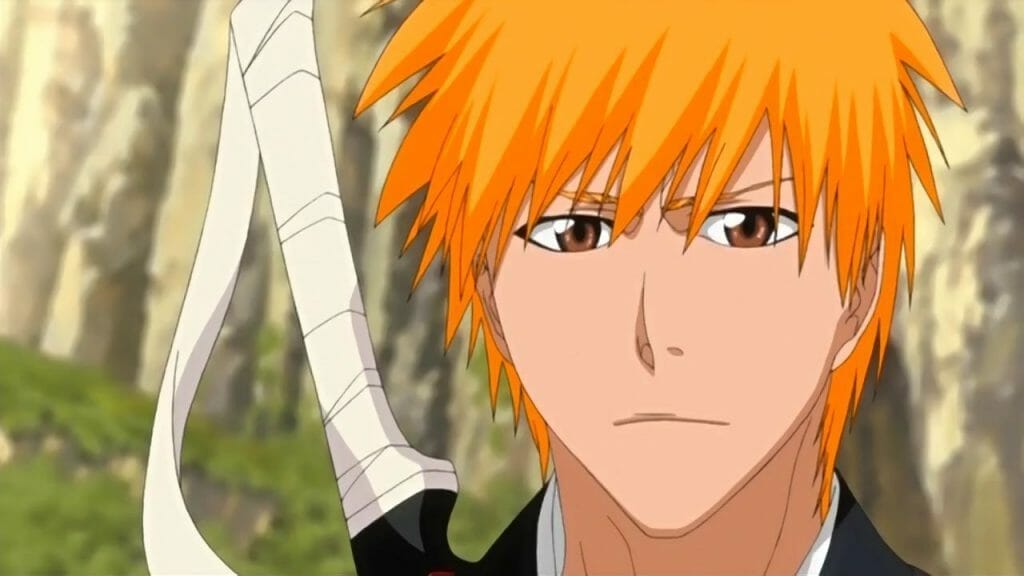 Ichigo Kurosaki
Bleach
Ichigo is a Human who is also a Substitute Shinigami. Physically, Ichigo is in top form as he has been trained in martial arts since a young age. He is fast and agile, also possessing great reflexes. One of his most outstanding abilities is his growth rate. He can grasp the basic controls of advanced techniques in mere days when it could take several years for even the most gifted Shinigami.
Mikasa Ackerman
Attack On Titan
After her parents were murdered, Mikasa was taken in by Eren's family. Mikasa joined the Military and the Survey Corps in order to protect Eren. She ended up becoming one of the best soldiers among the 104th Training Corps and is a great asset to humanity's fight against the titans.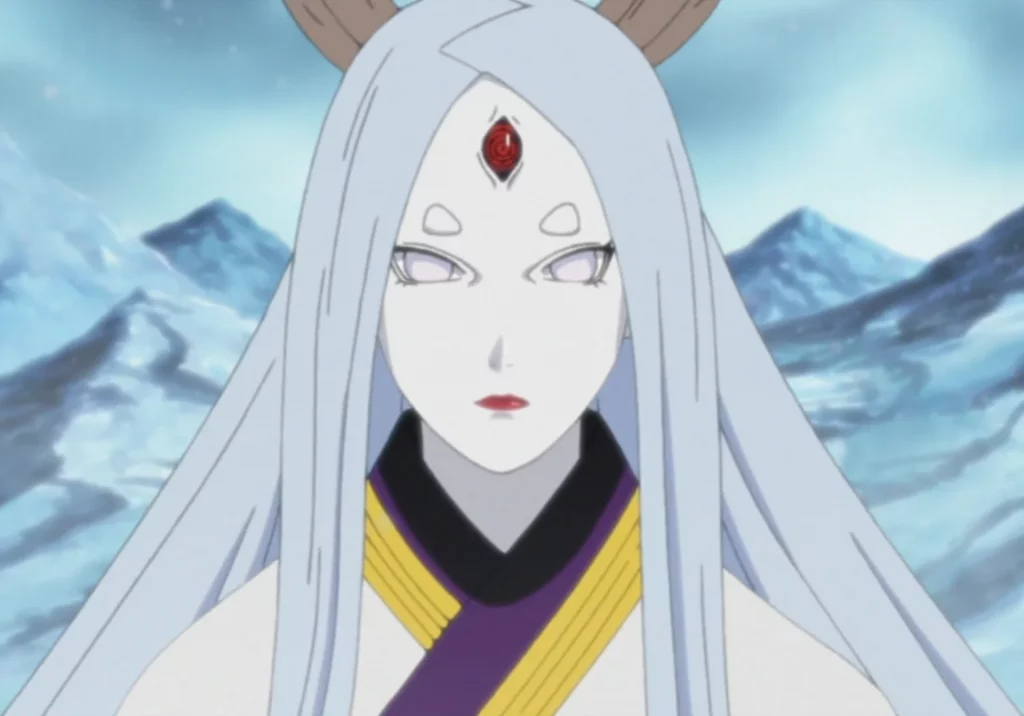 Kaguya Ōtsutsuki
Naruto
Kaguya was a member of the Ōtsutsuki clan and the matriarch of a branch family. Long before the founding of the hidden villages in an era of endless war, Kaguya consumed the fruit of the God Tree. As a result, she became the first wielder of chakra on Earth. However, even before this, Kaguya had otherworldly powers.

Yuji Itadori
Jujustu Kaisen
Yuji was just a normal high-school student until he encountered Megumi and ate one of Sukuna's fingers. So, he became a vessel for Sukuna. Yuji is one of most powerful and talented students, with superhuman physical abilities which he combines with his cursed energy. Yuji is also able to contain Sukuna with no ill effects.

Annie Leonhart
Attack on Titan
Annie is one of the strongest female soldiers in the 104th Training Corps. Her hand to hand combat skills allow her to easily overpower larger and stronger opponents, which was taught to her by her father. And whilst training, she teaches it to Eren. However her fighting style is unique and reveals a big secret about her.
All Might
My Hero Academia
All Might was the former No. 1 Pro Hero and bore the title of the world's Symbol of Peace. He teaches Foundational Hero Studies at U.A. High School. All Might's Quirk allows him to have immense strength, speed, durability, and power. Making him one of the strongest heroes ever.

Bulma
Dragon Ball
Bulma is a technological and scientific genius who can turn her talents to almost any field. As well as this, she can near-effortlessly understand alien technology. And her inventions – the most notable being the Dragon Radar – are extremely valuable to Goku and the rest of the Dragon Team.
Akira Fudo
Devilman Crybaby
Akira is the human who becomes the Devilman. As a creature with the body of a demon but the mind of a human, Akira swears to protect his former people against the hordes of demons who want to destroy humanity.
Faye Valentine
Cowboy Bebop
Although appearing to be no more than 23 years old, Faye is actually around 77 years old. Faye is a wanted bounty head and a member of the bounty hunting crew aboard the Bebop, along with Spike Spiegel, Jet, Ed and Ein.
Tanjiro Kamado
Demon Slayer
Tanjiro is a Demon Slayer in the Demon Slayer Corps, who joined to turn his sister, Nezuko Kamado, back into a human. He is a prodigious fighter, having a strong natural aptitude for combat, and has extraordinary senses, a heightened sense of smell, immense willpower and great intellect.
Izumi Curtis
Fullmetal Alchemist
Izumi is a master alchemist and skilled martial artist, who runs a butcher shop with her husband Sig. Though usually doesn't take on students, she accepted Edward and Alphonse Elric's plea to taking them on as her apprentices and instructed them in both alchemical theory and martial arts for six months.
Jotaro Kujo
JoJo's Bizarre Adventure
Jotaro is a delinquent who lives an ordinary life until the Joestar Family's old enemy, DIO, returns. So, Jotaro travels to Egypt in order to save his mother and stop the Vampire once and for all. Jotaro has one of the strongest Stands. Star Platinum allows him to have superhuman senses, strength, stamina, accuracy and speed.

Nobara Kugisaki
Jujustu Kaisen
Nobara is a first-year student and grade 3 jujutsu sorcerer at Tokyo Jujutsu High studying under Satoru Gojo alongside Yuji and Megumi. Nobara's Straw Doll Technique involves her utilizing jujustu through a hammer, nails, and a straw doll. She can channel her cursed energy through the tools and share the damage between her straw doll and her target. Nobara is also one of the few characters in the series to use the powerful Black Flash phenomenon.
Saitama
One Punch Man
As the most powerful being to exist, Saitama faces a self-imposed existential crisis – he is too powerful to gain any thrill from battle. Initially a hero just for fun, Saitama defends his home in Z-City from monsters, villains and other threats.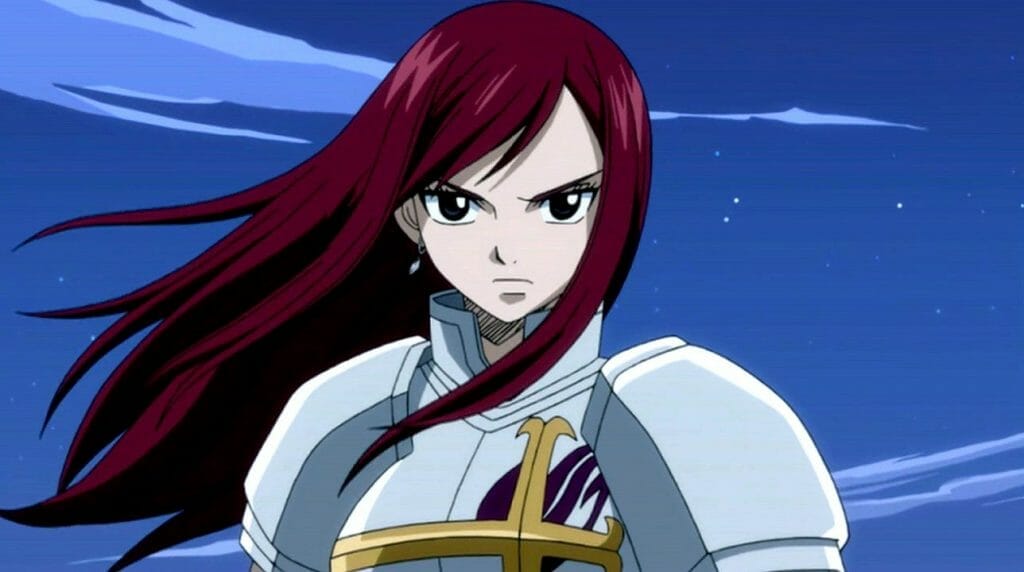 Erza Scarlet
Fairy Tail
Erza is an S-Class Mage of the Fairy Tail Guild and a member of Team Natsu. Erza's signature form of Magic is Requip. It allows her to swap weapons, armor and clothes at will. Her ability to Requip is extremely fast and is the only sword Mage capable of Requipping weapons and armor whilst fighting.
Ryomen Sukuna
Jujustu Kaisen
Sukuna is known as the King of Curses. Sukuna was a human sorcerer, and other sorcerers gave their all to defeat him. After his death, he became a cursed spirit. Since his curse was too strong for his body to be fully destroyed, his remains consist of 20 indestructible fingers. After Yuji ate one of them, Sukuna has been incarnated into him.
Motoko Kusanagi
Ghost in the Shell
Motoko is a cyborg employed as the squad leader of Public Security Section 9. She earned her rank of major during her service in the Japan Ground Self Defense Force. There have been numerous adaptions of Ghost in the Shell. And Motoko remains one of the more popular female anime characters.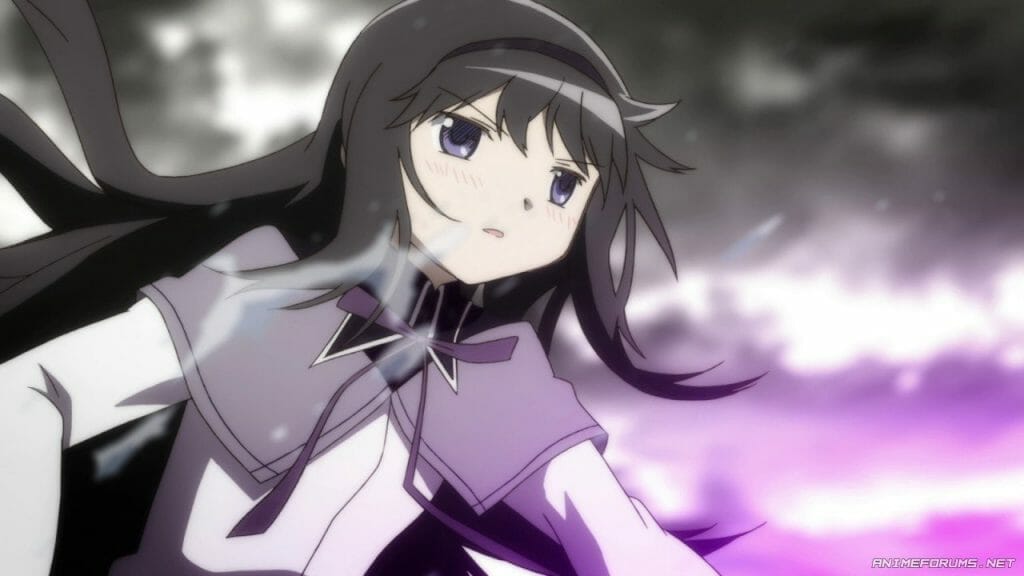 Homura Akemi
Puella Magi Madoka Magica
Homura's main source of magic – her shield – is capable of turning back time and stopping time. The amount of times she can do this is indefinite. However, she doesn't use it in battles. Rather, she combines time-stopping magic and regular firearms. She can also craft her own bombs.

Escanor
Seven Deadly Sins
Escanor is the Lion's Sin of Pride. He is the former second price of the Kingdom of Castellio and is the man known throughout the Kingdom of Liones as "The Strongest Holy Knight." The Divine Axe Rhitta is his Sacred Treasure and Sunshine is his inherent power. He gains immense power during the day, however is considerably weaker in the night.
Lucy
Elfen Lied
The so-called 'Queen' Diclonius, Lucy was an individual difficult to pin down as good or evil. She was ruthlessly tormented but also tormented others. And although she never expected to receive love, occasionally she got the chance to see that such things were possible for someone like her.
Megumi Fushiguro
Jujustu Kaisen
Megumi is a first-year student at Tokyo Jujutsu High and a descendant of the Zenin family. He can use the Ten Shadows Technique, which uses shadows to create shikigami. Megumi can create various advanced shikigami and store objects, as well as himself, within shadows.

Boa Hancock
One Piece
Boa is the captain of the Kuja Pirates and was the only female Warlord of the Sea prior to the organization's disbandment. She is the current empress – known as the Snake Princess – of Amazon Lily. And she is the strongest warrior of the Kuja tribe. Her Devil Fruit power allows her to petrify people who are in love with her. Her bounty is 80,000,000.
Saiki Kusou
The Disastrous Life of Saiki K
From teleportation to clairvoyance to time travel, Saiki has all kinds of psychic power. However, most of the time, he just uses these powers to avoid annoying situations. He doesn't want people to know about his powers, so he tries to blend in and stay normal.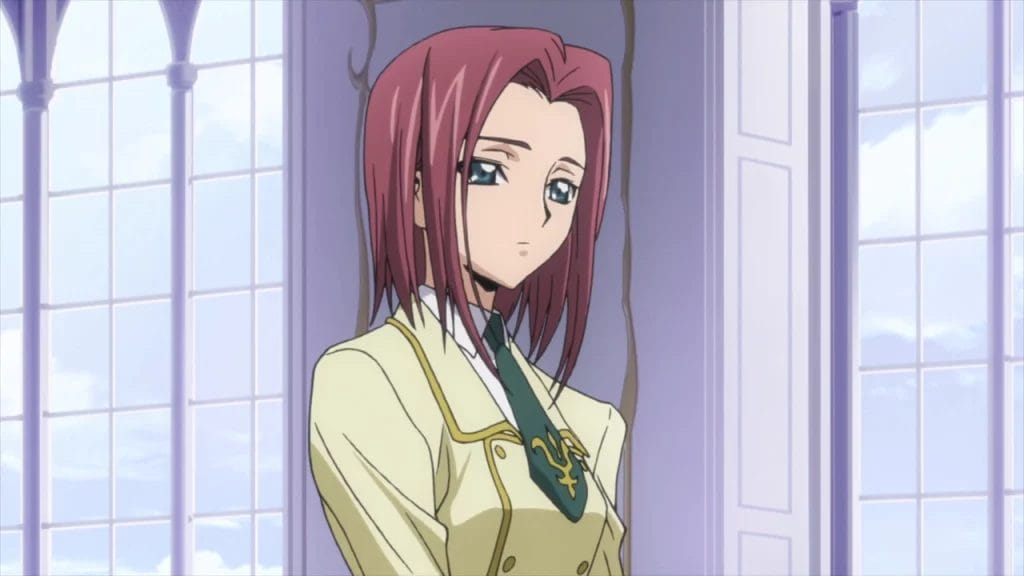 Kallen Kōzuki
Code Geass
After the death of her brother, Kallen became a member of a guerilla resistance group against Britannia. This would later be reformed into the Order of the Black Nights by Lelouch vi Britannia several years later. She is an extremely skilled Knightmare Frame pilot. By both enemies and allies, Kallen is acknowledged as the ace pilot of the Black Knights.

Isaac Netero
Hunter X Hunter
Isaac is the 12th Chairman of the Hunter Association and the Head of the Exam Commission. In his youth, he was praised as the most powerful Nen user in the world. Even in his old age, Netero remains extremely powerful. If Netero cannot defeat an opponent, then no one in the entire Hunter Association can.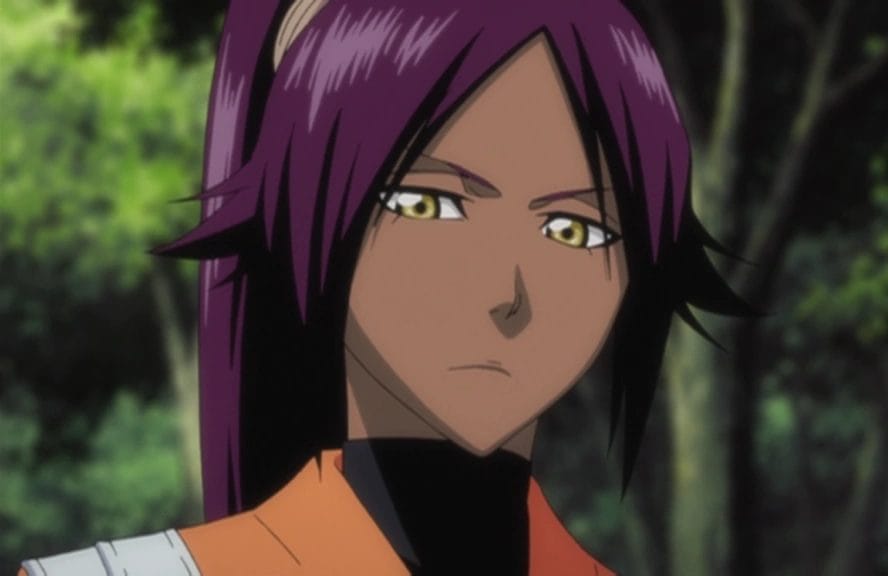 Yoruichi Shihōin
Bleach
Yoruichi is a former captain and former commander. Having abandoned her command of both positions, she works with Kisuke Urahara and Tessai Tsukabishi, based in the Urahara Shop out in the Human World. She possesses the unique ability to shape-shift into a black cat at will.

Revy
Black Lagoon
Revy is a merciless and sadistic killer, without a conscience, who will be more than ready to kill anyone at the slightest provocation. However, she is also one of the deadliest fighters in the series and the main gunfighter in the The Lagoon Company, whose skill with firearms and ability to dodge bullets is almost superhuman and unparalleled.
Beerus
Dragon Ball Super
Beerus is the God of Destruction of Universe 7. He is accompanied by his martial arts teacher and attendant, Whis. His twin brother is Champa, the God of Destruction of Universe 6. Beerus usually uses his power to destroy planets and its inhabitants. But he is strong enough to destroy entire solar systems with ease.
Maki Zenin
Jujustu Kaisen
Born a non-sorcerer in one of the Big Three Sorcerer Families, Maki was constantly mistreated so she expelled herself from the Zenin clan. However, she still aspires to become a great jujustu sorcerer to spite her family. By mastering the use of weapons and studying curses at Jujutsu High, she has become a jujutsu sorcerer nonetheless.
Shigeo Kageyama
Mob Psycho 100
Shigeo – nicknamed "Mob" and "White T-Poison" – is a third-year student at Salt Middle School. Initially, Shigeo was physically unfit and a lack of stamina. But after joining the Body Improvement Club, his psychical capabilities grew greatly. However, his true strength lies in his phenomenal psychic powers, which outclass those of almost every other esper.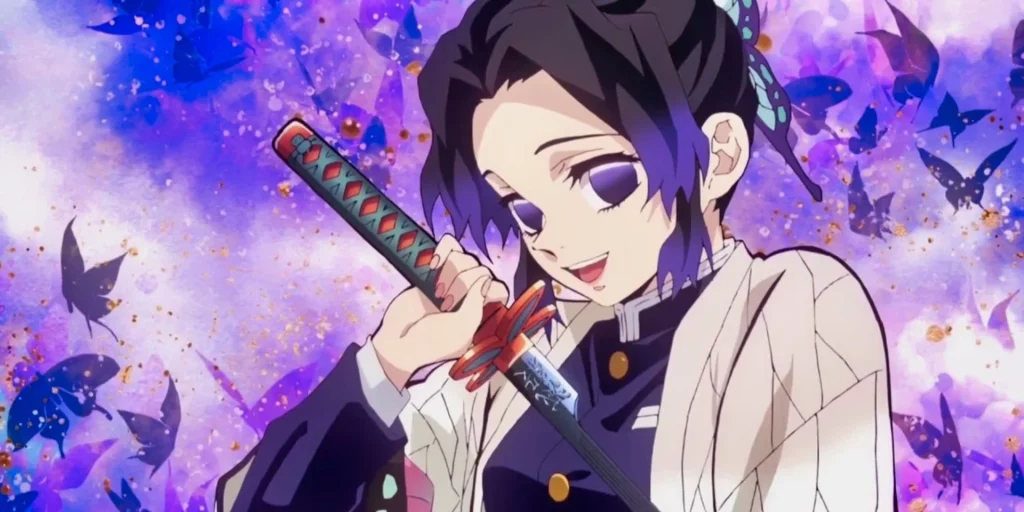 Shinobu Kocho
Demon Slayer
After a demon killed her parents, Shinobu joined the Demon Slayer Corps along with her sister in order to protect others from suffering the same fate as her. She is the current Insect Hashira (highest ranking warrior). Shinobu is creative, intelligent and agile. She wields a katana that acts as a stinger to inject lethal poison into demons.

Light Yagami
Death Note
After discovering the Death Note, Light decides to use it to rid the world of criminals. Light had a strong sense of justice, but this became warped after becoming tainted by the notebook's power. His goal is to create a new world free of injustice and thus he'd be the God of the new world. He uses his intelligence to kill criminals, manipulate others, and discover the real identity of L.
Natsu Dragneel
Fairy Tail
Natsu is is a Mage of the Fairy Tail Guild, where he is a member of Team Natsu. He can use Fire Dragon Slayer Magic in many different ways in combat. As with all Dragon Slayers, he can consume his respective element, with the exception of that which he has created, to replenish his energy reserves.
Monkey D. Luffy
One Piece
Luffy is the founder and captain of the increasingly infamous and powerful Straw Hat Pirates, as well as one of its top fighters. His lifelong dream is to become the Pirate King by finding the legendary treasure left behind by the late Gol D. Roger. His bounty is 1,500,000,000.

Usagi Tsukino
Sailor Moon
Usagi is the Sailor Guardian of love and justice, Sailor Moon. She originally came from a prosperous civilization on the Moon. But was reborn on Earth as the leader of the Sailor Senshi. Usagi has a pure heart and believes that everyone is deserving of love.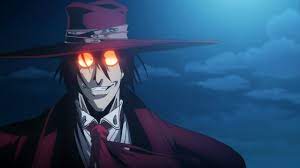 Alucard
Hellsing
Alucard is the most powerful weapon of the Hellsing Organization which works against vampires and other such supernatural forces. But he is no mere Vampire, he is the most powerful vampire alive. He is an extremely formidable and deadly opponent who can cut down most supernatural enemies without releasing the seals that contain his true power.
Koro-Sensei
Assassination Classroom
Koro-Sensei acts as the homeroom teacher of Class 3-E. He claimed to be responsible for creating the permanent crescent moon. And plans to destroy the earth after teaching Class 3-E for a year unless one of the students can assassinate him. Anything aside from Anti-Sensei Weapons will be ineffective in harming him.

Artoria Pendragon (Saber)
Fate/Zero & Fate/Stay Night
Artoria is the Saber-class Servant of Kiritsugu Emiya in the Fourth Holy Grail War and Shirou Emiya in the Fifth Holy Grail War. She is the legendary King of Knights. As a Servant, she is the strongest Heroic Spirit in the Saber class, considered the Most Outstanding among the seven classes.
Edward Elric
Fullmetal Alchemist
After losing his right arm and left leg due to a failed Human Transmutation attempt, Ed became the youngest State Alchemist in history. Ed is searching for the legendary Philosopher's Stone, which he hopes will restore the body of his younger brother Alphonse Elric.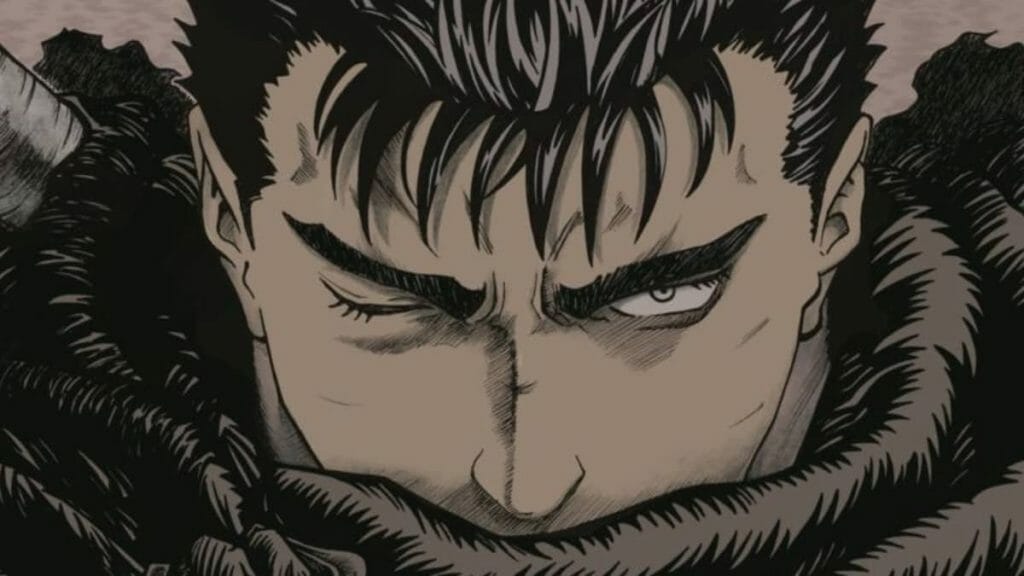 Guts
Berserk
Guts is renowned as the "Black Swordsman". He is a former mercenary and branded wanderer who travels the world. At one time driven solely by his will to survive, Guts finds purpose in life upon joining the Band of the Falcon.
Giorno Giovanna
JoJo's Bizarre Adventure
Intending to join the powerful gang Passione, Giorno wants to fulfil his dream of becoming a "Gang-Star". His Gold Experience Stand is one of the most versatile, as it has the ability to create and manipulate life. They can be used for a variety of purposes ranging from disguise to tracking origins.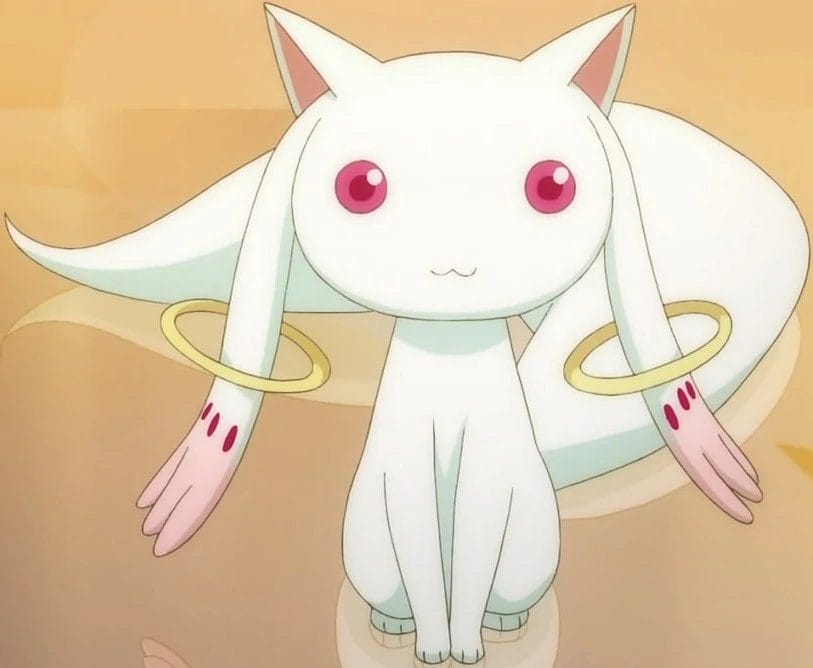 Kyubey
Madoka Magica
Kyubey is a small, cat-like creature. But Kyubey is an Incubator. Incubators are an emotionless race, that seek to exploit the thermodynamics-violating emotions of the human race to produce energy and prevent the ultimate end of the universe itself.

Itachi Uchiha
Naruto
Itachi was a shinobi of Konohagakure's Uchiha clan who served as an Anbu Captain. However, he became an international criminal after murdering his entire clan, sparing only his younger brother, Sasuke. He joined the international criminal organisation known as Akatsuki.
Muzan Kibutsuji
Demon Slayer
Muzan is the Demon King, the first of his kind, as well as the progenitor of all other demons in existence. He is also the leader of the Twelve Kizuki. This means that he is the strongest demon in existence.
What did you think of these strongest anime characters? Let us know!