All anime fans are able to name a few of the badass female anime characters from a variety of different anime and manga series. And we've picked out a few of our favorites. So, we've compiled a list of super strong and powerful women from the best anime series, check it out now!
Watch Anime Now: Crunchyroll | Funimation | Hulu | Netflix
Table of Contents [CLICK HERE TO OPEN]
The Best Female Characters In Anime
Mikasa Ackerman
Attack On Titan
After her parents were murdered, Mikasa was taken in by Eren's family. Mikasa joined the Military and the Survey Corps in order to protect Eren. She ended up becoming one of the best soldiers among the 104th Training Corps and is a great asset to humanity's fight against the titans.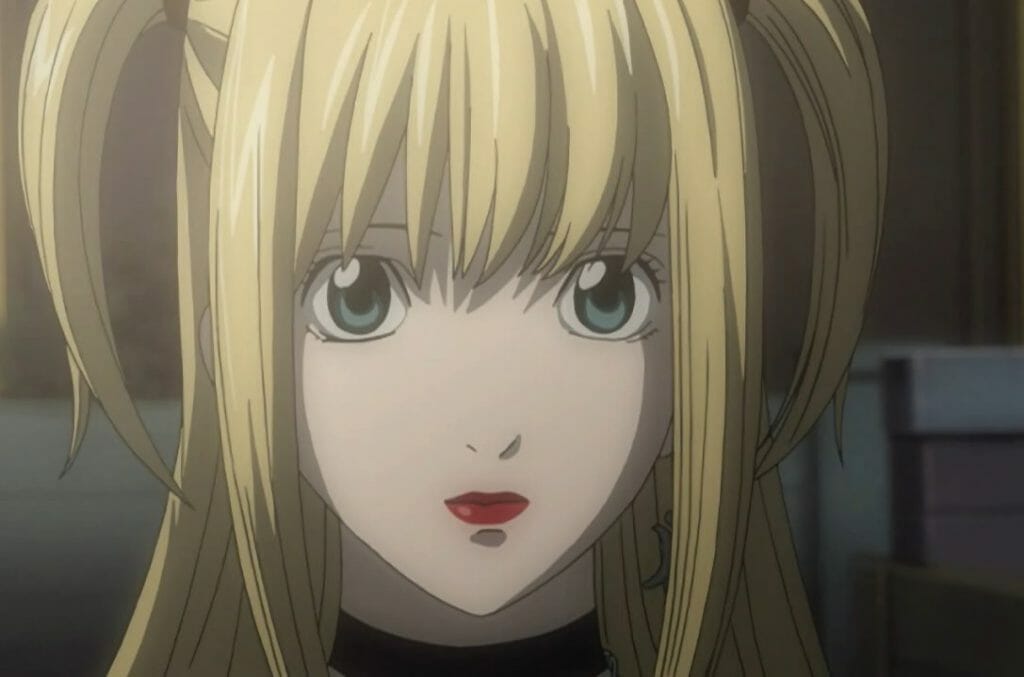 Misa Amane
Death Note
Misa is an up-and-coming model and actress. She became a huge supporter of Kira – or Light – after he killed the man who murdered her family. So, once she gained her own Death Note, she seeks out to find him. And she meets him. She dedicates her life to helping Light however she can. Including using her Shinigami Eyes to uncover L's real name.

Usagi Tsukino
Sailor Moon
Usagi is the Sailor Guardian of love and justice, Sailor Moon. She originally came from a prosperous civilization on the Moon. But was reborn on Earth as the leader of the Sailor Senshi. Usagi has a pure heart and believes that everyone is deserving of love.
Ochaco Uraraka
My Hero Academia
Training to become a Pro Hero, Urakaka is a student in Class 1-A at U.A. High School. Her Quirk is Zero Gravity. It gives her the power to nullify the effects of gravity on solid targets by touching them with her fingertips. This gives her the alias Uravity.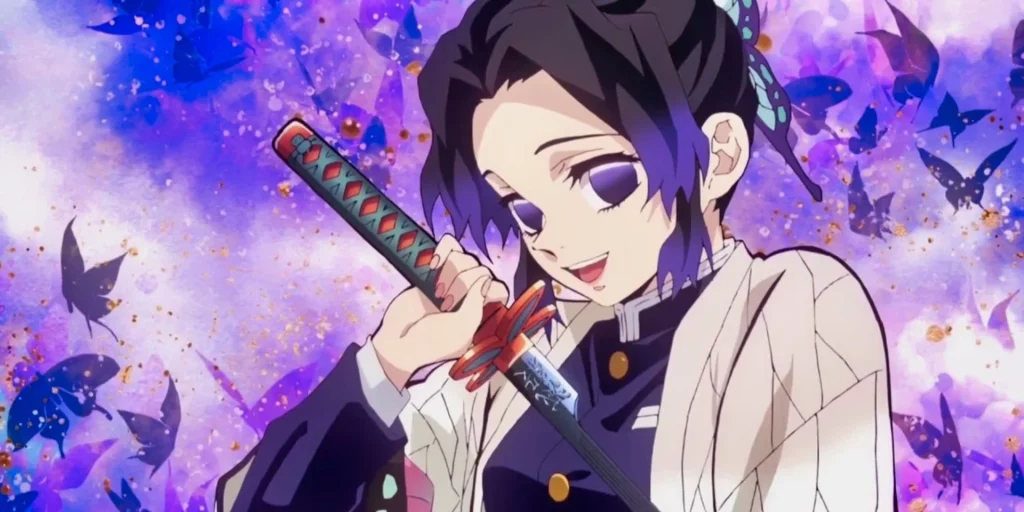 Shinobu Kocho
Demon Slayer
After a demon killed her parents, Shinobu joined the Demon Slayer Corps along with her sister in order to protect others from suffering the same fate as her. She is the current Insect Hashira (highest ranking warrior). Shinobu is creative, intelligent and agile. She wields a katana that acts as a stinger to inject lethal poison into demons.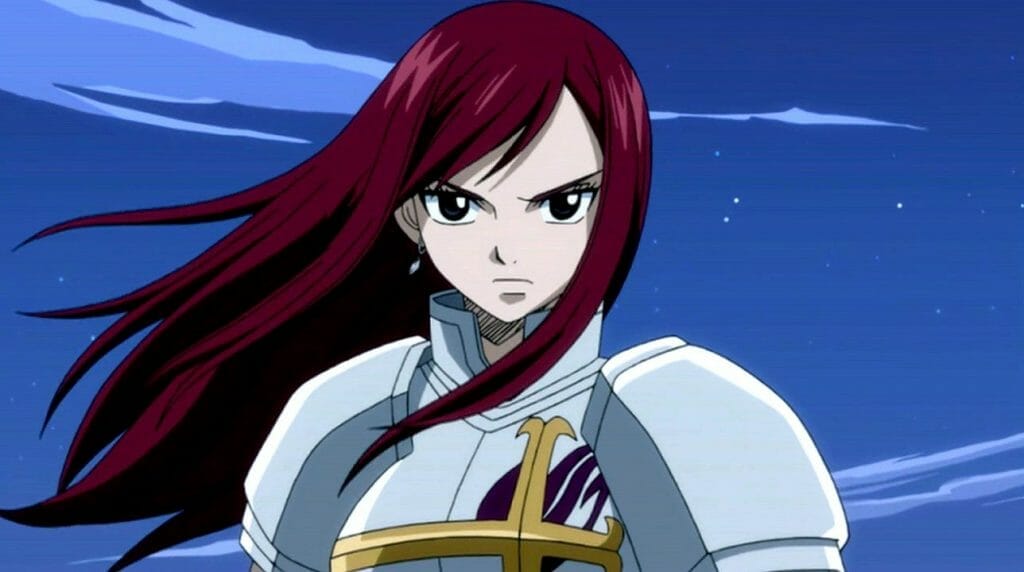 Erza Scarlet
Fairy Tail
Erza is an S-Class Mage of the Fairy Tail Guild and a member of Team Natsu. Erza's signature form of Magic is Requip. It allows her to swap weapons, armor and clothes at will. Her ability to Requip is extremely fast and is the only sword Mage capable of Requipping weapons and armor whilst fighting.
Motoko Kusanagi
Ghost in the Shell
Motoko is a cyborg employed as the squad leader of Public Security Section 9. She earned her rank of major during her service in the Japan Ground Self Defense Force. There have been numerous adaptions of Ghost in the Shell. And Motoko remains one of the more popular female anime characters.
Yuuki Asuna
Sword Art Online
Asuna was one of the 10,000 players trapped in the video games Sword Art Online. She was the sub-leader of the Knights of the Blood guild and had earned the nickname The Flash. Before meeting Kirito, Asuna didn't care about dying in the game. But he drastically changed her outlook on life.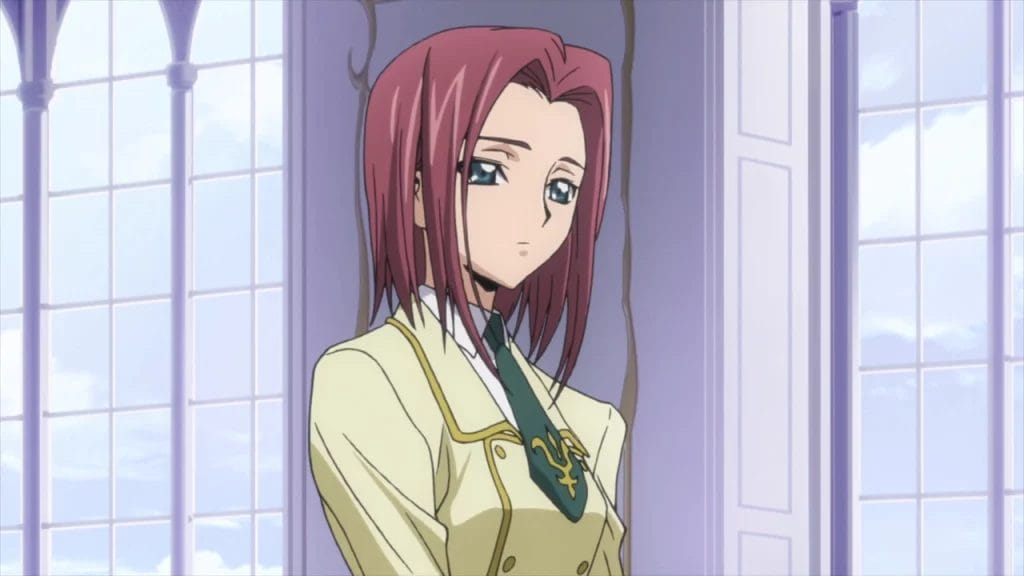 Kallen Kōzuki
Code Geass
After the death of her brother, Kallen became a member of a guerilla resistance group against Britannia. This would later be reformed into the Order of the Black Nights by Lelouch vi Britannia several years later. She is an extremely skilled Knightmare Frame pilot. By both enemies and allies, Kallen is acknowledged as the ace pilot of the Black Knights.

Bulma
Dragon Ball
Bulma is a technological and scientific genius who can turn her talents to almost any field. As well as this, she can near-effortlessly understand alien technology. And her inventions – the most notable being the Dragon Radar – are extremely valuable to Goku and the rest of the Dragon Team.

Annie Leonhart
Attack on Titan
Annie is one of the strongest female soldiers in the 104th Training Corps. Her hand to hand combat skills allow her to easily overpower larger and stronger opponents, which was taught to her by her father. And whilst training, she teaches it to Eren. However her fighting style is unique and reveals a big secret about her.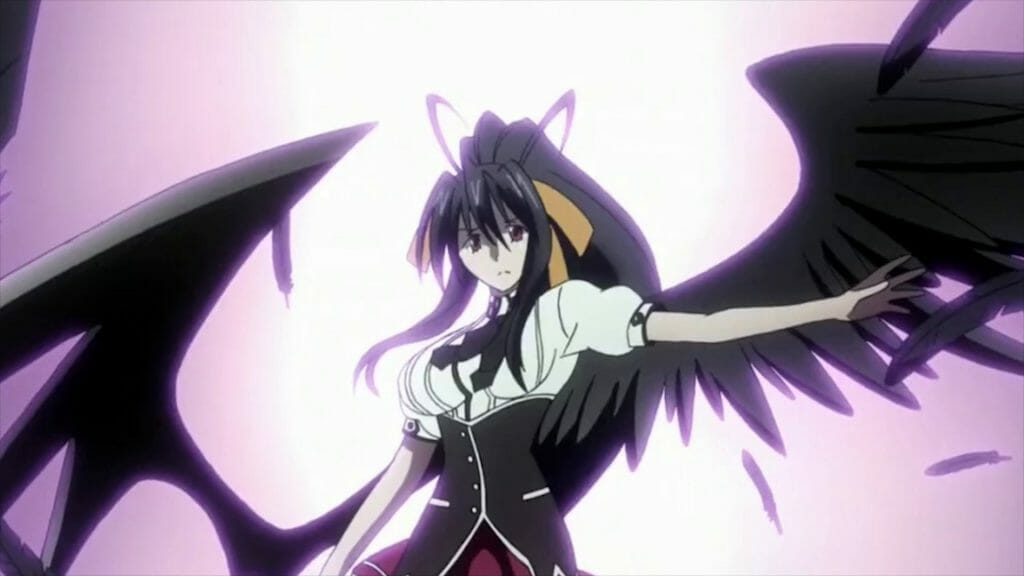 Akeno Himejima
High School DxD
Akeno is a first year college student at Kuoh Academy. She has great potential in using demonic power that makes her comparable to her King. Akeno was one of the first three to be promoted to Middle-Class, however she rivals High-Class Devils. She has even enhanced her powers to the point of being able to defeat an army of mass-produced Evil Dragons.
Lucy
Elfen Lied
The so-called 'Queen' Diclonius, Lucy was an individual difficult to pin down as good or evil. She was ruthlessly tormented but also tormented others. And although she never expected to receive love, occasionally she got the chance to see that such things were possible for someone like her.
Tatsumaki
One Punch Man
Known as one of the Psychic Sisters, Tatsumaki is an S-Class Rank 2 professional hero. As well as this, another alias of hers is the Tornado of Terror. She is one of the most powerful heroes in the Hero Association. Her main ability is psychokinesis, making her capable of effortlessly stopping a very powerful bombardment attack.

Nobara Kugisaki
Jujustu Kaisen
Nobara is a first-year student and grade 3 jujutsu sorcerer at Tokyo Jujutsu High studying under Satoru Gojo alongside Yuji and Megumi. Nobara's Straw Doll Technique involves her utilizing jujustu through a hammer, nails, and a straw doll. She can channel her cursed energy through the tools and share the damage between her straw doll and her target. Nobara is also one of the few characters in the series to use the powerful Black Flash phenomenon.

Artoria Pendragon (Saber)
Fate/Zero & Fate/Stay Night
Artoria is the Saber-class Servant of Kiritsugu Emiya in the Fourth Holy Grail War and Shirou Emiya in the Fifth Holy Grail War. She is the legendary King of Knights. As a Servant, she is the strongest Heroic Spirit in the Saber class, considered the Most Outstanding among the seven classes.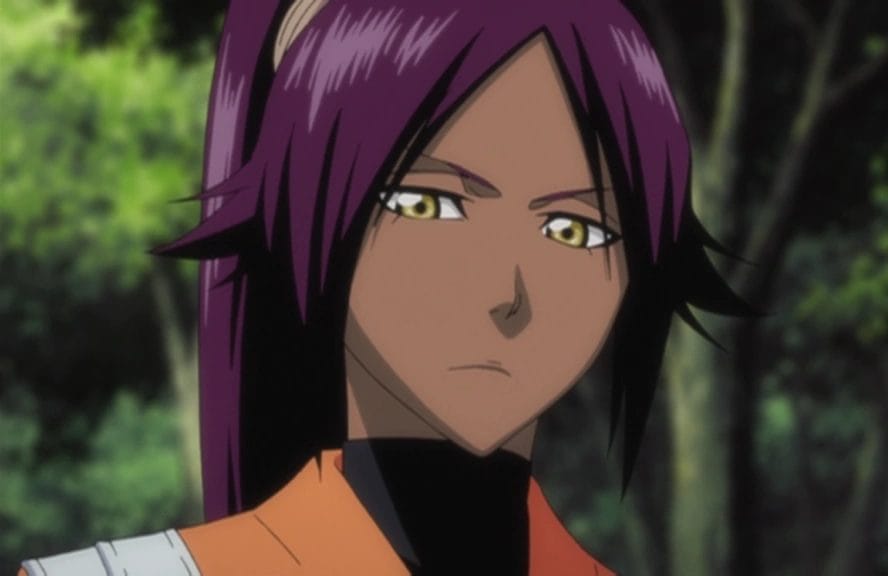 Yoruichi Shihōin
Bleach
Yoruichi is a former captain and former commander. Having abandoned her command of both positions, she works with Kisuke Urahara and Tessai Tsukabishi, based in the Urahara Shop out in the Human World. She possesses the unique ability to shape-shift into a black cat at will.
Hinata Hyūga
Naruto
Hinata is a kunoichi of Konohagakure. She is the former heiress of the Hyūga clan, having lost the position after being deemed unsuited for the responsibilities. However, Hinata persevered and sought to become strong enough to change herself.
Nico Robin
One Piece
Robin is also known as "Devil Child" and the "Light of the Revolution". She is the archaeologist of the Straw Hat Pirates. After eating the Hana Hana no Mi at a young age, she has the power to reproduce her body parts on any surface at will. She is also the only person in the world known to have the ability to read and decipher Poneglyphs. She has a bounty of 130,000,000.
Lucy Heartfilia
Fairy Tail
Lucy is a Mage of the Fairy Tail Guild and a member of Team Natsu. She practices Celestial Spirit Magic. Which is a type of Spatial Magic which allows her to summon Celestial Spirits using the Keys of their respective Gates.
Yuno Gasai
Future Diary
Yuno is the Second in the Survival Game and is the owner of the "Yukiteru Diary/Diary of Future Love". Which tells her everything about Yukiteru in ten minute-intervals. While this means it's basically useless alone, when combined with Yukiteru's Random Diary, they make a fearsome duo.

Boa Hancock
One Piece
Boa is the captain of the Kuja Pirates and was the only female Warlord of the Sea prior to the organization's disbandment. She is the current empress – known as the Snake Princess – of Amazon Lily. And she is the strongest warrior of the Kuja tribe. Her Devil Fruit power allows her to petrify people who are in love with her. Her bounty is 80,000,000.
Rukia Kuchiki
Bleach
Rukia is the current captain of the 13th Division. Her greatest strength is her skill and sheer power of her Kidō, which she developed through continuous training. Among her known skills are those for binding, healing, and destruction.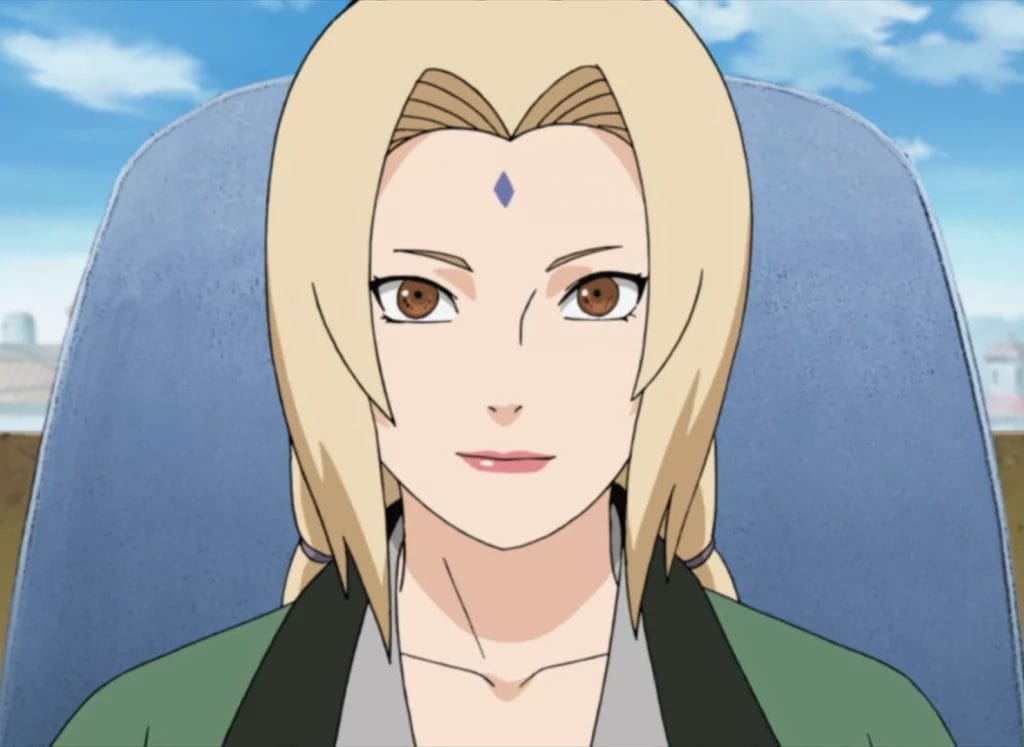 Tsunade
Naruto
Tsunade a descendant of the Senju and Uzumaki Clan, and is one of Konohagakure's Sannin. She is known as the world's strongest kunoichi and its greatest medical-nin. She takes on the mantle of Fifth Hokage, where her skills prove invaluable to the village of Konoha.
Hitagi Senjougahara
Bakemonogatari
Hitagi is a third-year student of Naoetsu Private High School who is considered to be a frail-looking girl with an incurable disease. However, after an encounter with Koyomi Araragi, her closely kept secret is exposed. She was inflicted by an oddity called a Heavy Stone Crab (or "god"), which took away her weight in a past encounter with it.

Rei Ayanami
Neon Genesis Evangelion
Rei is the First Child, the pilot of Evangelion Unit-00. Little is known about Rei at the beginning of the series. And her stoic personality often puzzles those around her. However, over time, she evolves and becomes more involved with those around her.
Asada Shino
Sword Art Online
After being encouraged to play Gun Gale Online by her friend in an attempt to overcome her trauma concerning guns, Shino became a skilled Virtual Reality game player. Shino goes by the name Sinon in the games. The other games she plays are: ALfheim Online (ALO) and as well as «Project Alicization».
Krul Tepes
Seraph of the End
Krul is the vampire responsible for turning Mikaela Hyakuya. As one of the highest ranking members of the Progenitor Council, Krul made promises that she destroyed the human organizations involved with experimentation. However, instead she spared the lives of the orphans instead.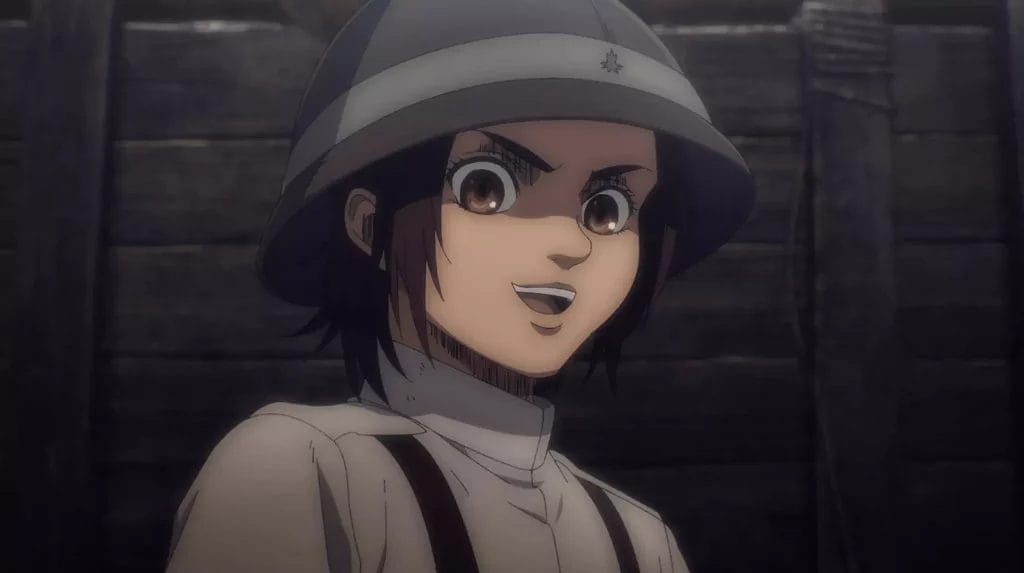 Gabi Braun
Attack on Titan
Gabi is an Eldian who lived in the Liberio internment zone and the cousin of Reiner Braun. She is a Warrior candidate that is likely to inherit the Armored Titan power. Meaning that she has gone through a lot of military training and is a very resourceful individual.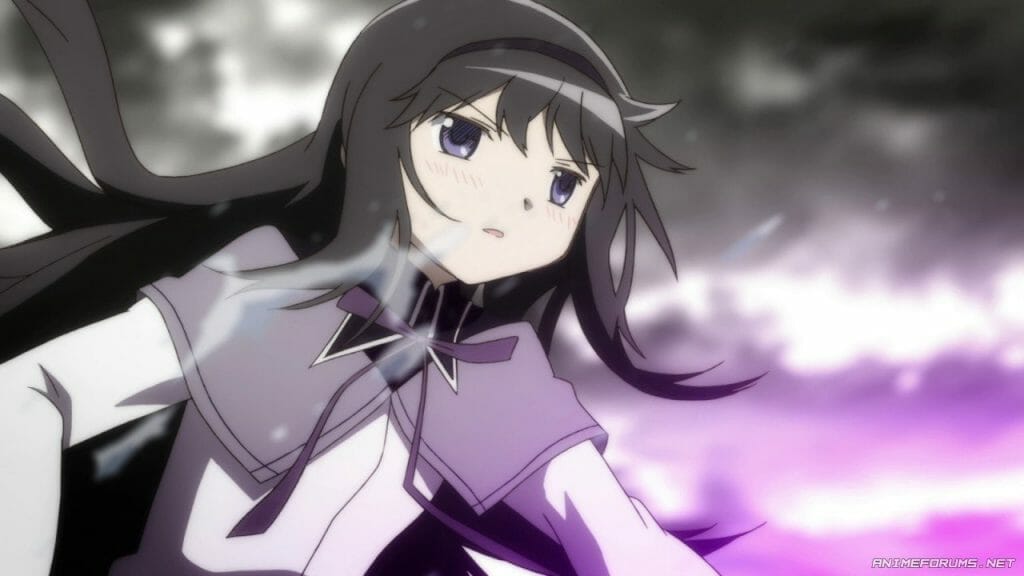 Homura Akemi
Puella Magi Madoka Magica
Homura's main source of magic – her shield – is capable of turning back time and stopping time. The amount of times she can do this is indefinite. However, she doesn't use it in battles. Rather, she combines time-stopping magic and regular firearms. She can also craft her own bombs.
Tohru Honda
Fruits Basket
Tohru is a student at Kaibara Municipal High School. She loves to cook and has an after-school job as an office janitor to pay her tuition fees. She is polite, optimistic, kind and selfless. After discovering that Kyo and Yuki are cursed and can turn into Chinese Zodiac animals, she moves into their house.
Kagome Higurashi
InuYasha
Kagome is the modern day reincarnation of the feudal era miko, Kikyō. She was unknowingly born with the legandary Shikon no Tama inside her body until the day of her 15th birthday, when she was taken back five hundred years in time by a yōkai who extracted the gem from her. After accidentally shattering the jewel into fragments, Kagome has to recover all the shards before they fall into evil hands.
Maki Zenin
Jujustu Kaisen
Born a non-sorcerer in one of the Big Three Sorcerer Families, Maki was constantly mistreated so she expelled herself from the Zenin clan. However, she still aspires to become a great jujustu sorcerer to spite her family. By mastering the use of weapons and studying curses at Jujutsu High, she has become a jujutsu sorcerer nonetheless.
Winry Rockbell
Fullmetal Alchemist
Winry is a training surgeon and mechanical repair specialist/enthusiast. She is the daughter of two surgeons and the granddaughter of a mechanic and surgeon. Winry is a close childhood friend of Edward Elric and Alphonse Elric. And supports Edward as his personal automail engineer and mechanic. Making sure that his left arm and right leg are always in working order.
Nana Osaki
Nana
Abandoned by her mother and raised by her grandmother, Nana was expelled from high school after she was falsely accused of prostitution. So, as a gift to herself, she goes to a punk concert with her friend Nobu. There, Nana is offered to join the band Black Stones as their lead singer.
Inori Yuzuriha
Guilty Crown
Inori is a member of the resistance guerrilla group called "Funeral Parlor", and she was the voice of the internet artist Egoist. She is extremely skilled in forms of combat such as hand-to-hand fighting and marksmanship. She also displayed the ability to render a person unconscious with a simple touch to their forehead.

Zero Two
Darling in the Franxx
Zero Two is a human-klaxo sapien hybrid and a member of APE Special Forces. Despite having no regard for human life or her own, she takes an interest in Hiro and offers him an opportunity to pilot with her. The pair are the 13th Plantation's newest members, piloting the powerful FRANXX Strelizia.
Touka Kirishima
Tokyo Ghoul
Touka is a ghoul who works as a waitress at Anteiku. While hunting, Touka wears a rabbit mask, earning her the alias Rabbit. She is an ukaku ghoul possessing one wing with the ability to harden and dis-harden it at will.
Sasha Braus
Attack on Titan
Sasha is a member of the Scout Regiment and a former members of the 104th Cadet Corps, of which she was ranked 9th out of the top 10. Raised as an animal hunter, Sasha specializes in archery, horseback riding, and tracking. Sasha's hearing is also very acute and was able to apply her hunting knowledge to the Titans' behaviours.

Kaguya Shinomiya
Kaguya-sama: Love Is War
Kaguya is a third-year high school student at Shuchi'in Academy, a member of the Archery Club, and the Vice President of the 67th and 68th Student Council. She considers Miyuki Shirogane as one she would be fine to be in a relationship with if, and only if, he confesses first. Thus she constantly plays mind games in trying to get him to confess.
Faye Valentine
Cowboy Bebop
Although appearing to be no more than 23 years old, Faye is actually around 77 years old. Faye is a wanted bounty head and a member of the bounty hunting crew aboard the Bebop, along with Spike Spiegel, Jet, Ed and Ein.

Revy
Black Lagoon
Revy is a merciless and sadistic killer, without a conscience, who will be more than ready to kill anyone at the slightest provocation. However, she is also one of the deadliest fighters in the series and the main gunfighter in the The Lagoon Company, whose skill with firearms and ability to dodge bullets is almost superhuman and unparalleled.
Mai Zenin
Jujustu Kaisen
Unlike her sister Maki, Mai was born as a sorcerer However, she was still mistreated by the family because she was a girl with little talent for jujutsu. Mai also doesn't possess the drive to be a fighter and was forced to become a sorcerer because Maki left the clan. Despite this, she's always made do with what skills she has and is an expert marksman, allowing her to fire from really long distances.
Shinoa Hīragi
Seraph of the End
Shinoa is from the prestigious and rich Hīragi Family, and the younger sister of Mahiru Hīragi. She is a sergeant of the Japanese Imperial Demon Army and a member of the Moon Demon Company, where she is the leader of the Shinoa Squad. As the leader of her squad, Shinoa is good at martial arts, magic and has a strong resistance to demons.
Madoka Kaname
Puella Magi Madoka Magica
Madoka is a shy and kind girl who cares deeply for her friends, but has low self-confidence. After becoming a Magical Girl, she gains more confidence in herself and her actions. Madoka uses a stick which can transform into a bow and uses it to fight.
Rin Tohsaka
Fate/Stay Night
Rin acts as the Master of Archer in the Fifth Holy Grail War. She is the current head of the Tohsaka family. Rin was born capable of manipulating all five great Elements, an extremely rare trait for a magus. She will eventually be considered as one of the top one hundred ranking magi throughout the entire history of the Mage's Association.
Izumi Curtis
Fullmetal Alchemist
Izumi is a master alchemist and skilled martial artist, who runs a butcher shop with her husband Sig. Though usually doesn't take on students, she accepted Edward and Alphonse Elric's plea to taking them on as her apprentices and instructed them in both alchemical theory and martial arts for six months.
Teruhashi Kokomi
The Disastrous Life of Saiki K
Teruhashi is a student in Saiki Kusuo's class. She is considered very attractive by both women and men, who often stop and stare upon seeing her. Although initially she is very conceited and tries hard to keep a perfect appearance, over time she changes to become more genuine and kinder.
Historia Reiss
Attack on Titan
After the cataclysm of the Colossus Titan breaching Wall Maria, Historia lives in a refugee camp before reaching the minimum age requirement to enable her to enlist as a trainee. Historia always showed kindness to the other trainees and went out of her way to help others. Historia graduated tenth in her class, although Ymir slacked off to improve Historia's ranking.

Nezuko Kamado
Demon Slayer
After being attacked by Muzan Kibutsuji, Nezuko was transformed into a demon. She is the younger sister of Tanjiro and the pair are the only remaining members of their family. Nezuko's fighting style mainly revolved around the use of her powerful legs and sharp nails. She doesn't use her Blood Demon Arts as often, as using too much blood could make her fall asleep.
Chika Fujiwara
Kaguya-sama: Love Is War
Chika is a third-year high school student at Shuchi'in Academy, a member of the Tabletop Gaming Club and the current secretary of the high school Student Council. Always looking to have fun with her fellow student council members, she is often the one to come up with strange activities and ideas that entertain herself and the others.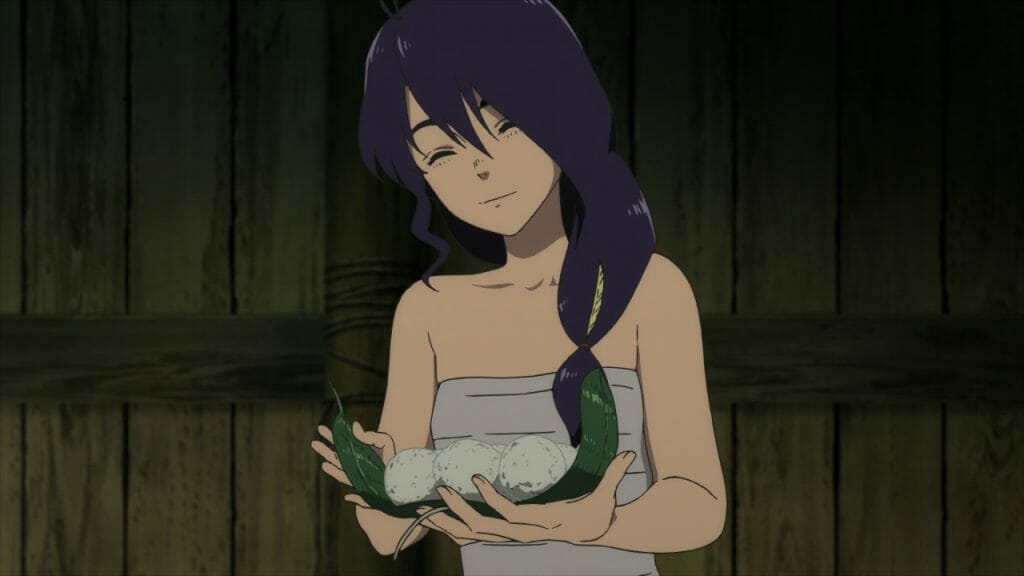 Parona
To Your Eternity
Parona is a teenage girl from Ninannah and close friend of March. She actively fought against the sacrificial rituals imposed on her family. As a skilled archer, a natural at hand-to-hand combat, and highly athletic, she fought to help Fushi and March.

Ai Ohto
Wonder Egg Priority
Ai is a self-described shut-in who does not go to school due to severe bullying and the death of her closest friend. After using the Wonder Eggs, Ai can wield a multi-colored ballpoint pen, which can transform into a massive elaborate weapon functionally similar to a mace.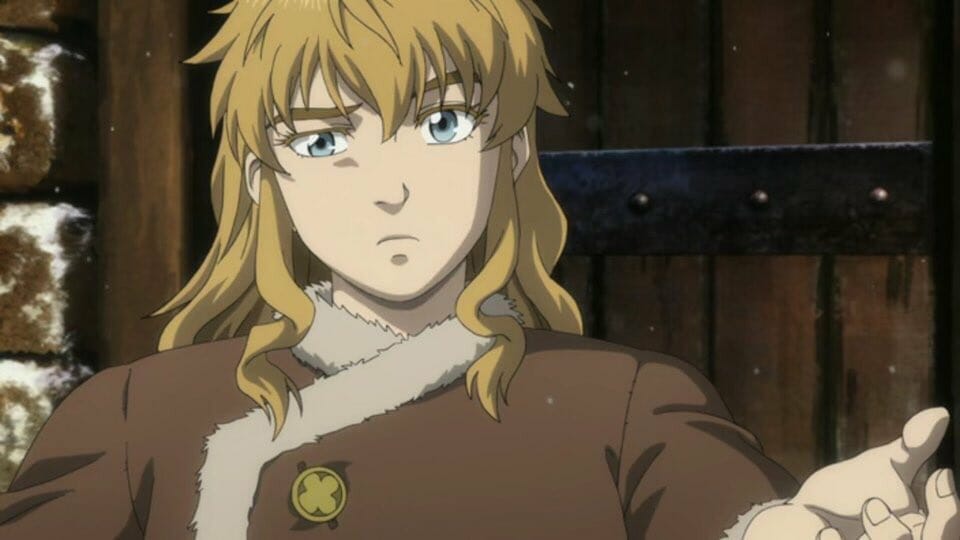 Ylva
Vinland Saga
Ylva is Thorfinn's older sister and the daughter of Thors and Helga. She remained in Iceland with her mother. Ylva became the caretaker of the family farm and main supporter of the family. As a result, she is very talented in a range of areas: she can fish, hunt whales, care for the family's livestock, cook, and weave.
Violet Evergarden
Violet Evergarden
Treated as nothing more than a weapon, Violet is a former soldier who was enlisted in the Leidenschaftlich army and fought in the war. Violet became an Auto Memories Doll at the CH Postal Company after the war. She seeks to understand the meaning of the words "I love you".
Who is the best female character in anime?
There are many amazing female anime characters! Here are our picks for the best female characters in anime:
Mikasa Ackerman (Attack On Titan)
Usagi Tsukino (Sailor Moon)
Kallen Kōzuki (Code Geass)
Motoko Kusanagi (Ghost In The Shell)
Bulma (Dragon Ball)
Shinobu Kocho (Demon Slayer)
Annie Leonhart (Attack On Titan)
Erza Scarlet (Fairy Tail)
Ochaco Uraraka (My Hero Academia)
Misa Amane (Death Note)
Who is the prettiest girl anime character?
There are many pretty anime girl characters! Here are our top ten picks for the prettiest girl anime character:
Yuuki Asuna (Sword Art Online)
Misa Amane (Death Note)
Kallen Kōzuki (Code Geass)
Shinobu Kocho (Demon Slayer)
Usagi Tsukino (Sailor Moon)
Ochaco Uraraka (My Hero Academia)
Mikasa Ackerman (Attack On Titan)
Akeno Himejima (High School Fleet)
Kaguya-sama (Love Is War)
Annie Leonhart (Attack On Titan)
Who is your favourite character? Let us know!