Space, robots, and time travel – our three most favorite things. And when you combine these with anime, you get some amazing sci fi anime that we just love to binge. If you're looking for your next watch, then we're bound to have found something that is just what you wanted. So, be sure to check out the best sci fi anime right here, right now!
Cowboy Bebop (1998)
In search of his love Julia and his enemy Vicious, Spike works on the spaceship Bebop as a bounty hunter – known as Cowboys. Spike works with Jet, a former ISSP (Inter Solar System Police) officer. They are later joined by Ed, an eccentric young girl skilled in hacking; Ein, a genetically modified Welsh Corgi; and Faye Valentine, an amnesiac con artist. All of which embody the three things that Spike hates: kids, animals, and women with attitudes.
Where to watch:
One Punch Man (2015-2019)
Saitama is a superhero who can defeat any opponent with just a single punch. But after growing bored of the lack of challenge, he seeks out a worthy opponent. So Saitama becomes a reluctant mentor of Genos, a cyborg seeking revenge against another cyborg who killed his family and destroyed his hometown.
Where to watch:
Steins;Gate (2011-2015)
Rintaro Okabe – a self-proclaimed "mad scientist" – and his friends accidentally discover a method of time travel where they can send text messages to the past, thereby changing the present.
Where to watch:
No. 6 (2011-)
In a dystopian city known as No. 6, Shion – a boy raised in the elite and privileged environment of his home – gives shelter to another boy, Nezumi. What Shion soon discovers is how drastically his life will change after meeting with the mysterious Nezumi.
Where to watch: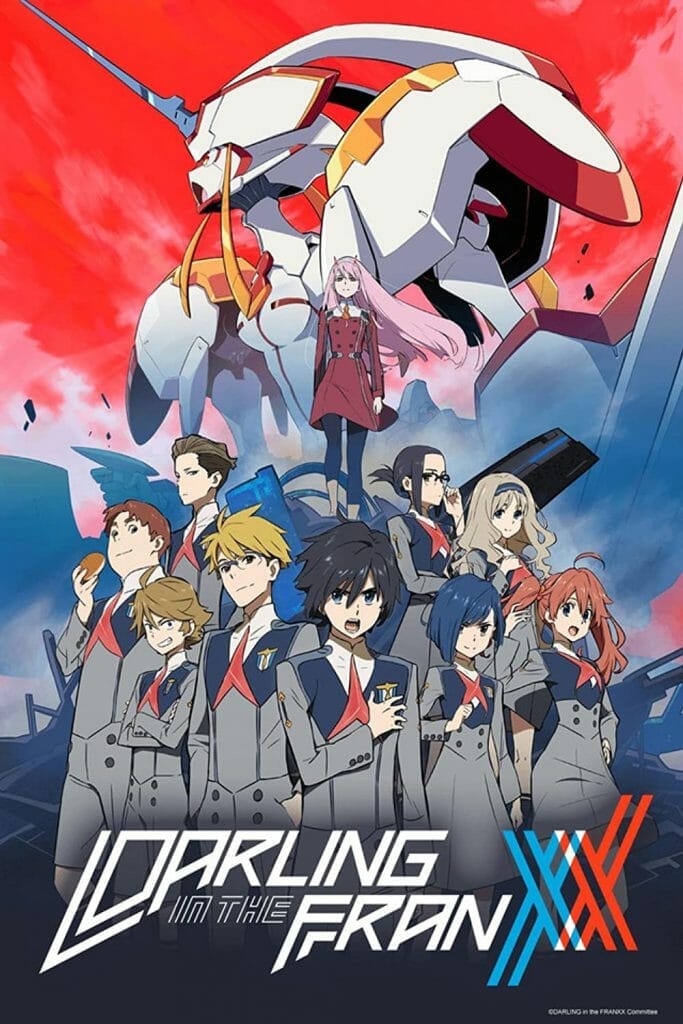 Darling in the Franxx (2018)
Set in a dystopian future where children are artificially created and indoctrinated to defend the remnants of civilization, the story follows a squad of ten pilots. Particularly the partnership between former prodigy Hiro and Zero Two, a hybrid human and elite pilot.
Where to watch:
Plastic Memories (2019)
Humans and androids with human-like appearances live side by side. SAI Corp, the leading android production company, introduce Giftia – the most human-like androids. But they have a lifespan of roughly nine years and four months. Tsukasa Mizugaki is the newest member of Terminal Service One – who collects Giftias when they reach the end of their life spans.
Where to watch: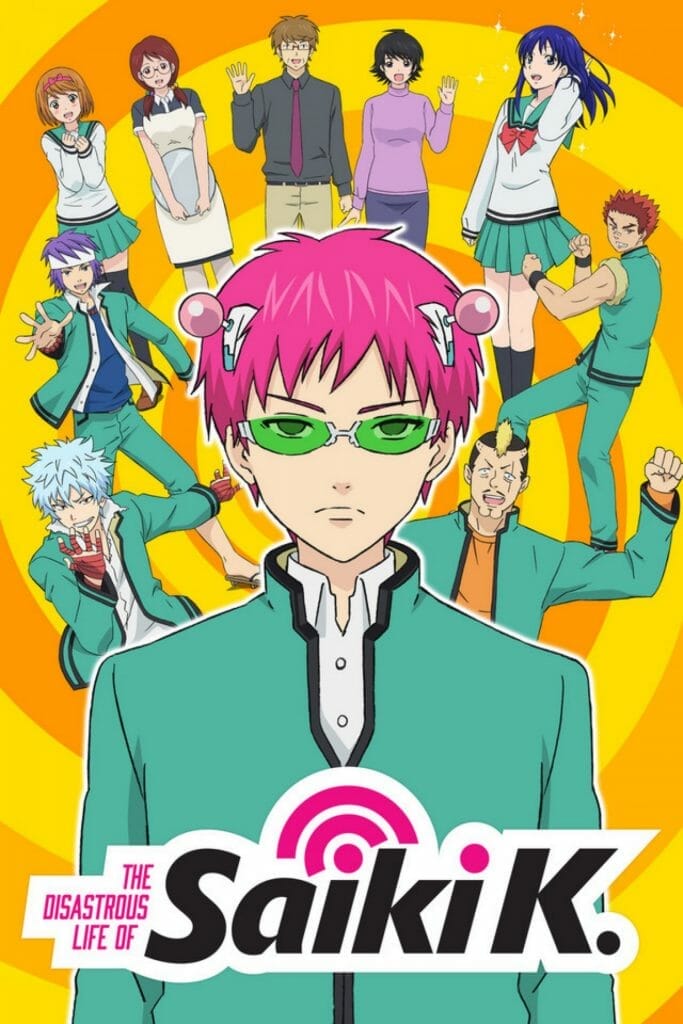 The Disastrous Life of Saiki K (2016-)
To the average person, psychic powers may seem like a great gift, but to Saiki Kusou, they're more of an annoyance. Saiki wants to be a normal high school student and avoid attention. But that's difficult when you're a super-powerful psychic and situations where you need to use your powers always seem to arise.
Where to watch:
Gintama (2005-2018)
Set in the Edo period, humanity has been conquered by aliens named Amanto. Gintoki Sakata is a samurai who works as a freelancer, alongside his friends Sinpachi Shimura and Kagura, in order to pay the monthly rent.
Where to watch:
Dr Stone (2019-)
In the year 2038 AD, a mysterious flash suddenly petrifies nearly all human life. 3,700 years pass with the human race frozen in stone until a 15-year-old scientific prodigy, Senku Ishigami, is suddenly revived. Alone in the world, Senku experiments with ways to rebuild humanity again.
Where to watch:
Code Geass (2006-2012)
The Holy Empire of Britannia conquered the country known as Japan and now call it Area 11. Its residents lost their rights to self-govern and are now called Elevens. The Empire uses destructive robotic weapons to ensure control, but someone is about to stand up to it. Lelouch, the black prince, can use the power of the Geass to build a world based on his ideals.
Where to watch:
Parasyte (2014-2015)
All of a sudden parasitic aliens descended upon Earth and quickly infiltrated by burrowing into the brains of vulnerable victims. They acquire full control of their hosts and can morph into a variety of forms. High school student Shinichi Izumi is one of those victims, but quick thinking meant that the parasite didn't reach his brain. But now his right hand is infected instead.
Where to watch:
PSYCHO-PASS (2012-)
In the 22nd century, there is the Sibyl System, an objective means of determining the threat level of each citizen by examining their mental state for signs of criminal intent – also known as their Psycho-Pass. Akane Tsunemori is a novice Inspector. However, as she works alongside veteran Enforcer Shinya Kougami, she soon learns that the Sibyl System's judgments are not as perfect as her fellow Inspectors assume.
Where to watch:
Neon Genesis Evaneglion (1995-1996)
Fifteen years after a worldwide cataclysm, Shinji is a teenage boy who was recruited by his father to the shadowy organization Nerv. This is where he'll need to pilot a giant bio-machine mecha named Evangelion into combat against beings known as Angels.
Where to watch:
Inuyashiki (2017)
Inuyaskiki Ichiro was struck by an explosion of extraterrestrial origin and his body is replaced by an incredibly powerful mechanical body. He dedicates himself to using his powers to do good. However, the teenager with him at the time of the explosion, Shishigami Hiro, had the same fate. But Hiro uses his newfound abilities to murder various people for amusement.
Where to watch:
Which sci fi anime will you be watching next? Let us know!