Character design says a lot about a character. What about being bald? What does that say about an anime character? Check out some of these chrome-domed bald anime characters and deduce for yourself!
Whether you're simply curious, or you've took a pair of scissors to your hair and now need to quickly re-think some emergency cosplay plans, we've got you covered.
Watch Anime Now: Crunchyroll | Funimation | Hulu | Netflix
Table of Contents [CLICK HERE TO OPEN]
Bald Anime Characters
Doppo Orochi
Baki The Grappler
While every guy's face in Baki The Grappler looks like it was seasoned by a daily dose of punches, Doppo Orochi stands out because he's one of the few bald characters in the series. That means he has committed to being a wise and old dan karate grandmaster and head of the Shinshinkai Karate School.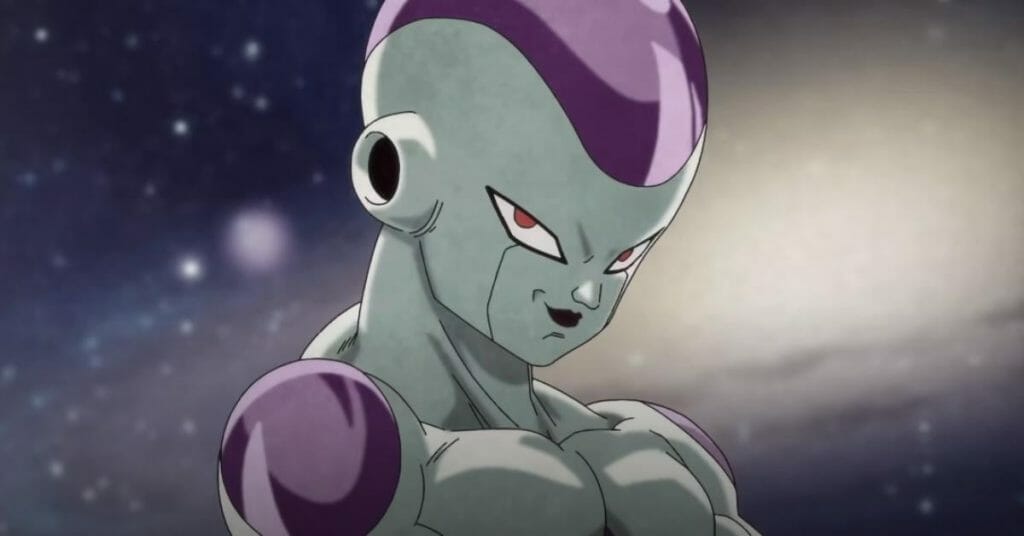 Frieza
Dragon Ball
Frieza was the emperor of the universe, who controlled his own imperial army and was feared for his ruthlessness and power. Although an alien, whose species may not even have hair, we couldn't exclude this iconic character from this list of bald anime characters!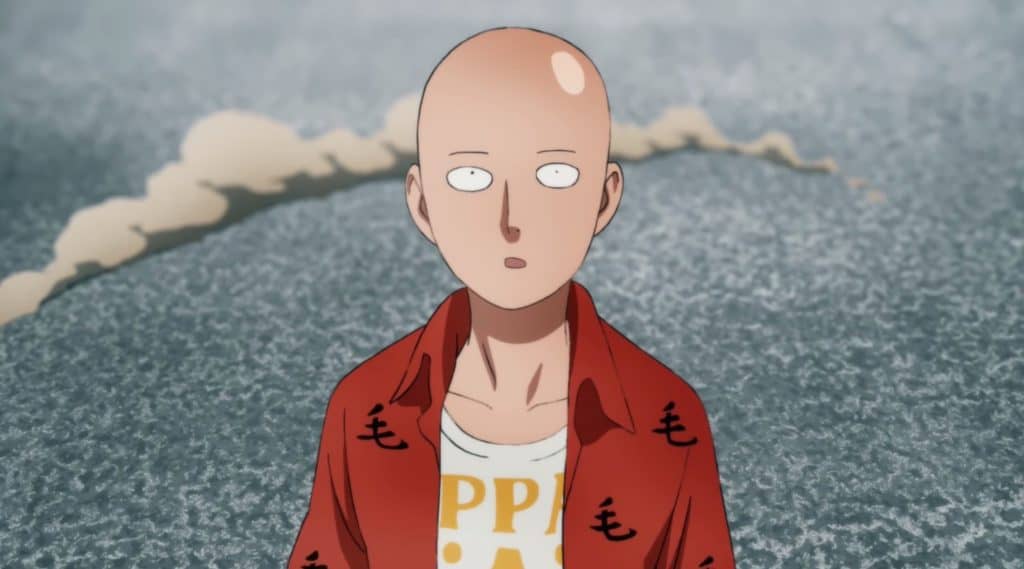 Saitama
One Punch Man
Saitama is currently the most popular bald character in anime thanks to his shonen parody comedy series, One Punch Man. As a testament to his baldness pass, Saitama is also the most powerful being on his own show. So far, no enemy or challenger has defeated him as he's practically Superman at this point.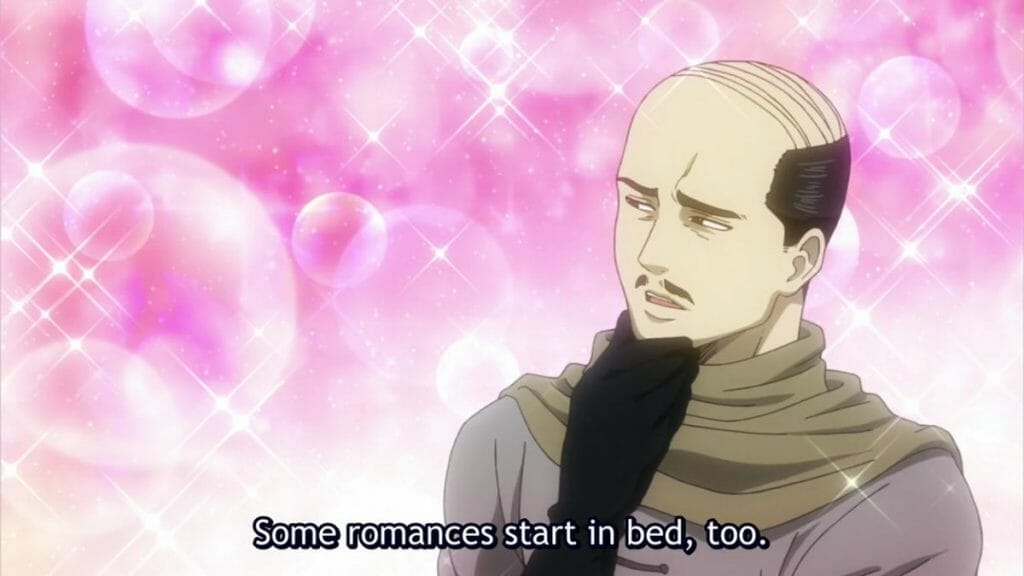 Umibozu
Gintama
Umibozu was a name given to him in recognition of his fighting skills. He's like the Saitama of Gintama and also has the full suite of superhuman physical capabilities. He once had hair, but lost it possibly due to his sheer power. Such is the price for true strength.
Sullivan
Mairimashita Iruma-kun
Sullivan is a very tall and imposing figure. He is bald, save for two large yellow horns on the side of his head. He has pointed ears, a large nose, and a white handlebar moustache. This bald anime character never means harm, and for the most part is just a silly old man.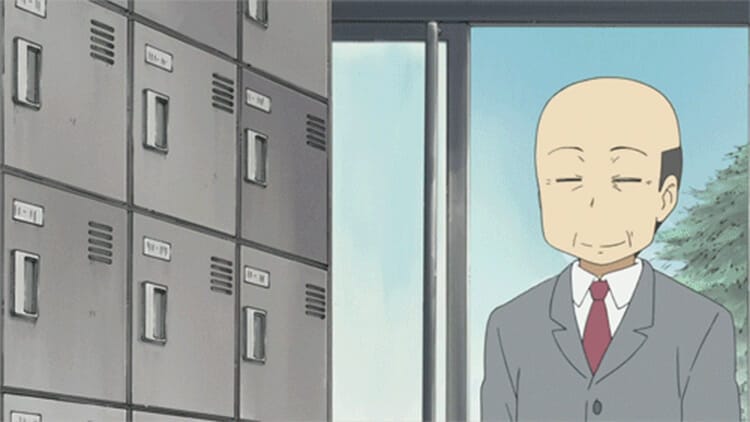 Principal Shinonome
Nichijou
Don't be fooled – his hair is, in fact, a toupee. He is calm (except when talking about his hair) and seems to manage the weird happenings in the school fairly well, considering.
Vito
Ristorante Paradiso
This attractive, hairless waiter in Cassette dell'Orso effectively pulls in ladies with his enchanting grin and enormous muscles. Ladies are essential to Vito yet his better half is extraordinary and consistently goes ahead top above any other individual.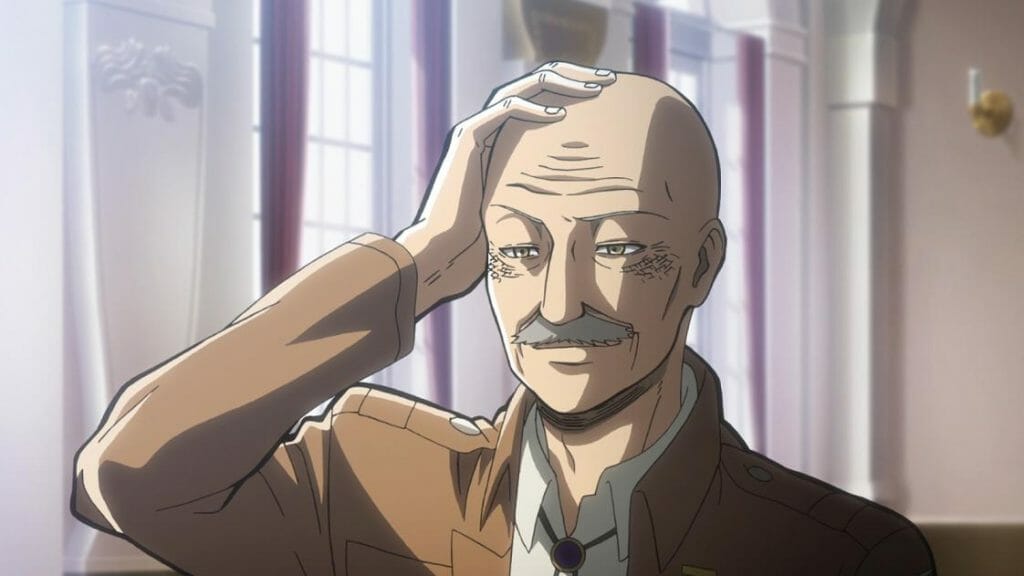 Dot Pyxis
Attack on Titan
Dot Pyxis sets a fine example of what can be done with a loud voice and a sound, strategic mind. He's one of the most brilliant and capable commanders in Attack on Titan. He's one of several bald anime characters from Attack on Titan on this list.
Jet Black
Cowboy Bebop
Spike Spiegel's partner in Cowboy Bebop as they pursue one of the most dangerous professions in the sci-fi medium: bounty hunting. Jet isn't without some old scars, though, he's heavily weathered and has certainly seen better days.
Alex Louis Armstrong
Fullmetal Alchemist
Alex Louis Armstrong from Fullmetal Alchemist is one heck of a role model for everyone. He's a military man with the rank of Major (and later on, Lieutenant Colonel) and he has the skills and presence to back that up. Armstrong is one giant of a man.
Ikkaku Madarame
Bleach
Initially enemy with the main character Ichigo, the two quickly become friends and Ikkaku then joins the Soul Society. His friends often dub him as cueball.
Isaac Netero
Hunter x Hunter
Issac Netero is one of the most powerful characters in the anime. Back in his prime he was considered the most powerful Nen user and even continues to hold the highest authority in the Hunter Association.
Master Roshi
Dragon Ball
Any Dragon Ball fan recognises this name, if nothing else. He was the legend that taught Goku the famous Kamehameha wave and acted as his mentor.
Krillin
Dragon Ball
The typical trope in anime for bald characters is usually one of brute strength of an all-encompassing wisdom. Krillin on the other hand plays the long game. No matter how he is killed, Krillin continues to come back from the dead.
Dino Golzine
Banana Fish
The guy is a mafia boss, so we can't expect much else, can we? He only wants to further his wealth and power and satisfying his carnal desires. This happens to lean towards young boys, including one of which he raised from childhood.
Kamaji
Spirited Away
Originally, Kamaji and beloved protagonist Chihiro started off on the wrong foot. Kamaji initially didn't want to help, but the pair ended up working well together.
Dutch
Black Lagoon
Claiming to be a former United States Marine who served in the Vietnam War, this man escaped to Thailand and worked as a mercenary. He's enthusiastic about his missions and finishes them despite his moral. To the fans, he is a likeable character, being friendly and easy-going.
Keith Shadis
Attack on Titan
He considers himself special and smart, but seems to teach his recruits with fear more than experience. Finally, he admits that he isn't the right man from the job and then stepped down from his position.
Incognito
Hellsing
Incognito is a brutal true vampire who created the freak chip that makes impure vampires. He's extremely powerful, but that ended up not being quite enough in the end.
Connie Springer
Attack on Titan
Connie is a member of the 104th Training Corps. He ranked 8th in class. His greatest ambition being to make his family and village proud of him. He's a fun character and adds an element of comic relief to such a serious anime. Later in the series, he grows hair and isn't technically a bald anime character, but we think he fits the bill in the early seasons.
Bob
Fairy Tail
Bob is shown to be a loud yet friendly character who can often be found in the company of good looking men. He enjoys flirting with them and is seemingly unaware that his actions cause them a great deal of discomfort.
Andrew Gilbert Mills
Sword Art Online
With a friendly disposition, Agil was a likable but also very forgettable character from the Sword Art Online series. He always goes out of his way in order to help others.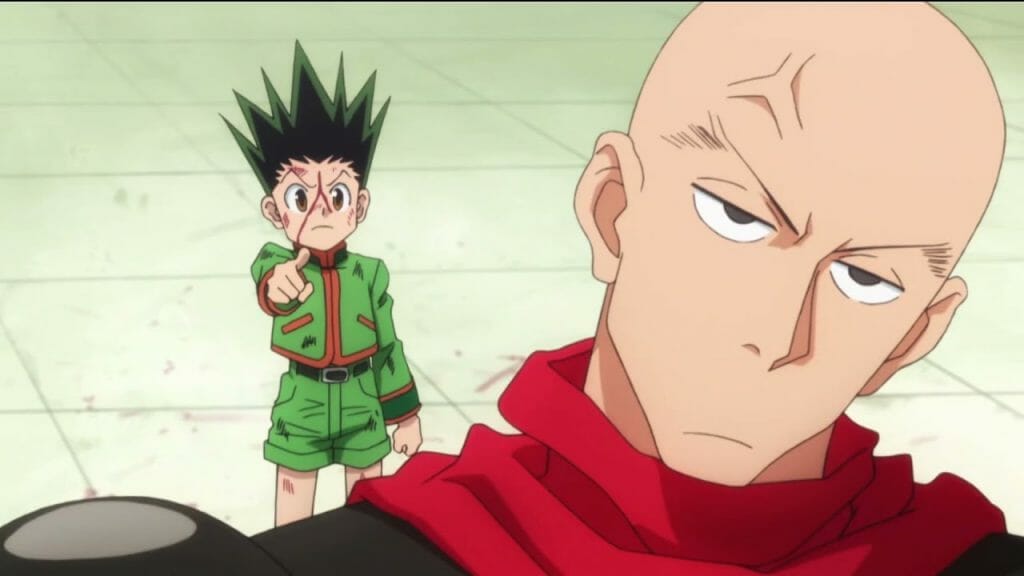 Hanzo
Hunter X Hunter
Despite his ninja upbringing, Hanzo is shown to be prone to sudden bursts of rage. He can be overconfident and ends up putting his for in his mouth. Hanzo, to his credit, does express regret for his past actions.

Erhard
The Rising of the Shield Hero
Erhard is the weapon shop owner in Melromarc. He's known to be the best blacksmith in the kingdom. In his past, he used to be an adventurer fighting wild beats and monsters, hence his scars.
Hajime Sugoroku
Nanbaka
Hajime is considered the strongest guard in Nanba Prison. He is ill-tempered and uptight. He is dedicated to his job to the degree of being willing to kill.
Gluttony
Fullmetal Alchemist
The 160-year-old childish Homunculus is the embodiment of Father's Gluttony in Fullmetal Alchemist. He is polite enough to ask permission from the person who he is about to eat. At least he has manners?

Makarov Dreyar
Fairy Tail
Makarov is one of the Ten Wizard Saints and the master of the Fairy Tail Guild. Known as Gramps, he's short, old, and has a charming moustache. He's a little quirky and many fans find his quirks endearing. Yet again, maybe not technically a bald anime character, but who can resist those eyes?
Piccolo
Dragon Ball
He's a bald alien. One of the more famous names in the Dragon Ball franchise, he is a reincarnation of his evil father King Piccolo who was killed by Goku. Piccolo is an excellent tactician and a 4-dimensional character.
Blaine
Pokemon
Blaine is popularly known as the "hot-headed quiz master", simply because he loves to pose puzzles to his fellow men. Before he became head of the arena, he worked with Mr. Fuji in the Pokémon Laboratory on Vermilion Island and was instrumental in the research series on the creation of Mewtwo.
Genryusai Shigekuni Yamamoto
Bleach
Genryūsai Shigekuni Yamamoto was the captain of the 1st Division of Gotei 13, in office for almost 1,000 years, as well as the superior of all other division captains. After the destruction of the chamber of 46 by Aizen, he made the main decisions.
---
Frequently Asked Questions
Who is a famous bald person?
Out of this list, we'd have to say the most famous bald anime character is probably Piccolo from Dragon Ball, for no reason other than his character design is memorable. Most anime fans should recognise this face!
Special mention goes to Aang, Avatar the Last Airbender! Although he features on many similar lists, Avatar: The Last Airbender is an American production and isn't technically an anime.
What anime has the coolest characters?
Call us biased, but the characters in Fullmetal Alchemist have such interesting backstories and designs, we can't help but grow attached to them!
What does bald head mean in anime?
It's an interesting character design for sure! For many characters it gives off a strong and manly appearance, think nightclub bouncer. For some reason in anime, the strongest and most all-powerful characters lose their hair!
Although, bald anime characters are often depicted as the antagonist, so it alienates them from the hero (who usually has bright, wacky hair colors).
---