If you loved Shadow and Bone and have been looking for more magical stories, then these Leigh Bardugo books are the perfect pick for you! With spellbinding adventures and journeys that are impossible to put down, Leigh Bardugo has written so many amazing books. So, check them out right now!
Table of Contents [CLICK HERE TO OPEN]
About Leigh Bardugo
Leigh Bardugo Books List
Shadow And Bone Trilogy
Shadow And Bone – Book 1
Orphaned and expendable, Alina Starkov is a soldier who knows she may not survive her first battle. But when her regiment is attacked, Alina unleashes a dormant power she didn't know she had.
Enter the Grishaverse with book one of the Shadow and Bone Trilogy by number one New York Times-bestselling author, Leigh Bardugo.
Siege and Storm – Book 2
Alina Starkov's power has grown, but not without a price. She is the Sun Summoner – hunted across the True Sea, haunted by the lives she took on the Shadow Fold. But she and Mal can't outrun their enemies for long.
Ruin And Rising – Book 3
The nation's fate rests with a broken Sun Summoner, a disgraced trackers, and the shattered remnants of a once-great magical army. As the Darkling rules from his shadow throne, a weakened Alina Starkov is recovering. Now her hopes lie with the magic of a long-vanished ancient creature and the chance that an outlaw prince still survives.
Six of Crows Duology
Six Of Crows – Book 1
Ketterdam: a bustling hub of international trade where anything can be had for the right price—and no one knows that better than criminal prodigy Kaz Brekker. Kaz is offered a chance at a deadly heist that could make him rich beyond his wildest dreams. But he can't pull it off alone. . . .
A convict with a thirst for revenge. A sharpshooter who can't walk away from a wager. A runaway with a privileged past. A spy known as the Wraith. A Heartrender using her magic to survive the slums. A thief with a gift for unlikely escapes.
Six dangerous outcasts. One impossible heist. Kaz's crew is the only thing that might stand between the world and destruction—if they don't kill each other first.
Crooked Kingdom – Book 2
Kaz Brekker and his crew have just pulled off a heist so daring even they didn't think they'd survive. But instead of divvying up a fat reward, they're right back to fighting for their lives. Double-crossed and badly weakened, the crew is low on resources, allies, and hope. As powerful forces from around the world descend on Ketterdam to root out the secrets of the dangerous drug known as jurda parem, old rivals and new enemies emerge to challenge Kaz's cunning and test the team's fragile loyalties. A war will be waged on the city's dark and twisting streets—a battle for revenge and redemption that will decide the fate of the Grisha world.
King of Scars Duology
King Of Scars – Book 1
The young king has always had a gift for the impossible. No one knows what he endured in his country's bloody civil war and he intends to keep it that way. Yet with every day a dark magic grows stronger within him, threatening to destroy all he has built.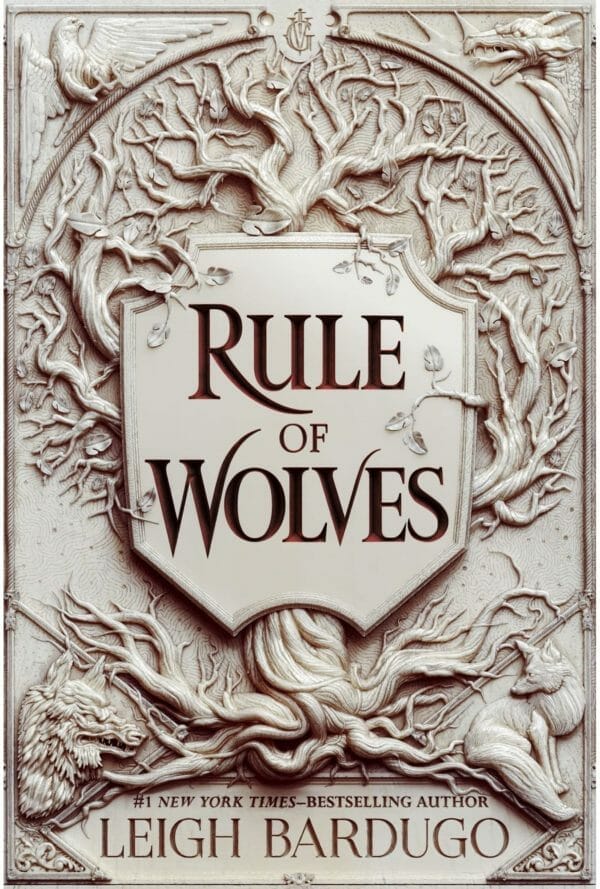 Rule Of Wolves – Book 2
As Fjerda's massive army prepares to invade, Nikolai Lantsov will summon every bit of his ingenuity and charm – and even the monster within – to win the fight. But a dark threat looms that cannot be defeated by a young king's gift for the impossible.
Leigh Bardugo Companion Books
The Language of Thorns: Midnight Tales and Dangerous Magic
Travel to a world of dark bargains struck by moonlight, of haunted towns and hungry woods, of talking beasts and gingerbread golems, where a young mermaid's voice can summon deadly storms and where a river might do a lovestruck boy's bidding but only for a terrible price.
The Lives Of Saints
Dive into the epic world of international bestselling author Leigh Bardugo with this beautifully illustrated replica of The Lives of Saints, the Istorii Sankt'ya. Featuring tales of saints drawn from the beloved novels and beyond. Out of the pages of the Shadow and Bone trilogy, from the hands of Alina Starkov to yours, the Istorii Sankt'ya is a magical keepsake from the Grishaverse.
Alex Stern Series
Ninth House – Book 1
Galaxy "Alex" Stern is the most unlikely member of Yale's freshman class. Raised in the Los Angeles hinterlands by a hippie mom, Alex dropped out of school early and into a world of shady drug-dealer boyfriends, dead-end jobs, and much, much worse. In fact, by age twenty, she is the sole survivor of a horrific, unsolved multiple homicide. Some might say she's thrown her life away. But at her hospital bed, Alex is offered a second chance: to attend one of the world's most prestigious universities on a full ride. What's the catch, and why her?
Still searching for answers, Alex arrives in New Haven tasked by her mysterious benefactors with monitoring the activities of Yale's secret societies. Their eight windowless "tombs" are the well-known haunts of the rich and powerful, from high-ranking politicos to Wall Street's biggest players. But their occult activities are more sinister and more extraordinary than any paranoid imagination might conceive. They tamper with forbidden magic. They raise the dead. And, sometimes, they prey on the living.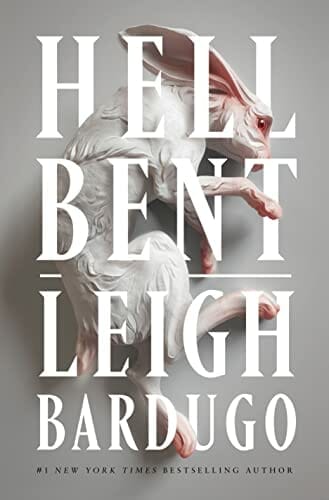 Hellbent – Book 2
Find a gateway to the underworld. Steal a soul out of hell. A simple plan, except people who make this particular journey rarely come back. But Galaxy "Alex" Stern is determined to break Darlington out of purgatory—even if it costs her a future at Lethe and at Yale.
Forbidden from attempting a rescue, Alex and Dawes can't call on the Ninth House for help, so they assemble a team of dubious allies to save the gentleman of Lethe. Together, they will have to navigate a maze of arcane texts and bizarre artifacts to uncover the societies' most closely guarded secrets, and break every rule doing it. But when faculty members begin to die off, Alex knows these aren't just accidents. Something deadly is at work in New Haven, and if she is going to survive, she'll have to reckon with the monsters of her past and a darkness built into the university's very walls.
Standalone
Wonder Woman: Warbringer
She will become one of the world's greatest heroes: Wonder Woman. But first she is Diana, Princess of the Amazons. And her fight is just beginning. She longs to prove herself as a legendary warrior to her sisters. But when the opportunity comes, she throws away her chance at glory and breaks Amazon law to save a mere mortal.
Frequently Asked Questions
In what order should you read Leigh Bardugo's books?
How many books has Leigh Bardugo?
In what order should I read Grishaverse?
Is Rule of Wolves the last Grishaverse book?
Can I read Six of Crows without reading Shadow and Bone?
Have you read all of the books by Leigh Bardugo? Let us know!