Character design is a huge part of a character's identity. Pink hair is no exception. With so many cute (and surprisingly scary) characters to get through, we're here to give you our favorite pink haired anime characters.
Watch Anime Now: Crunchyroll | Funimation | Hulu | Netflix
Table of Contents [CLICK HERE TO OPEN]
42 Best Pink Haired Anime Characters of All Time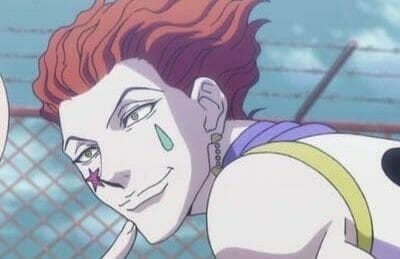 Hisoka Morow
Hunter x Hunter
Hisoka Morrow is one of the heroes' antagonists, especially Killua and Gon, and a staple character in Hunter X Hunter. Mysterious, liar, cunning, and provocative. Considering himself a "hunter", he is as good at fighting as he is at deception. He has gained popularity for his clown-like appearance, none more noticeable than his signature pink hair.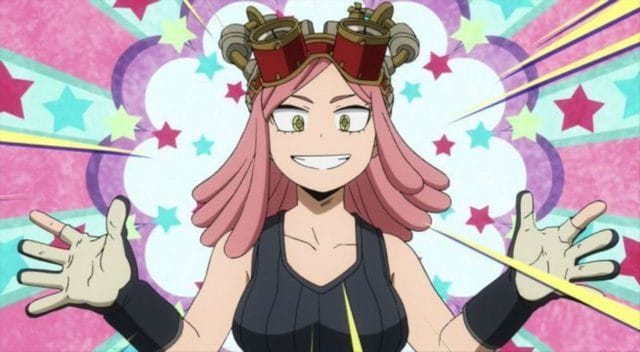 Mei Hatsume
My Hero Academia
A weird 1-H student from the support department. She loves creating gadgets of all kinds and takes part in the Festival for the sole purpose of attracting the attention of companies to her creations. Cute and clever, a part of this character's charm is her soft pink hair and interesting eyes.
Mina Ashido
My Hero Academia
She is a girl who is characterized by having pink skin and hair, horns, and black eyeballs with yellow irises. Mina is very cheerful and festive. She is also obsessed with dancing – what a fun character!
Natsu Dragneel
Fairy Tail
A member of the Fairy Tail guild, Natsu is a fire mage. He's clearly very powerful to be so successful at such a young age. His character is very carefree but fiery and very quick to get into fights. Maybe red hair would suit him better, but his pink hair lands him a spot on this list!
Yachiru Kusajishi
Bleach
A cute character from a hugely popular franchise, Yachiru is a child who was taken in by Zaraki during a massacre. She did not sit an exam to become a lieutenant. Her cute habit is giving nicknames to the people that she meets. Her pink hair matches her charm perfectly.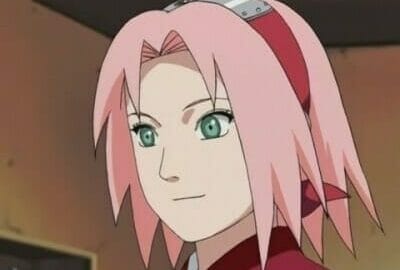 Sakura Haruno
Naruto
The lone female member from Team 7, Sakura proved herself throughout the Naruto and Naruto Shippuden series as being strong, smart, and forthright. Naruto had a crush on her throughout the start of the Naruto series, but Sakura's affections lay with the other member of Team 7, Sasuke – who she later got married to.

Lucy
Elfen Lied
A troubled orphan, Lucy / Kaede / Nyu is a very difficult character. Not human, the young diclonius originally did not display the traits of her species in homicidal tendencies but after a difficult childhood, she became sadistic and cruel. Eventually, after an injury, she developed a split personality – Nyu. Nyu couldn't speak apart from her name and is gentle, innocent and naive. Perhaps this childlike innocence is what makes her pink hair suit her so well.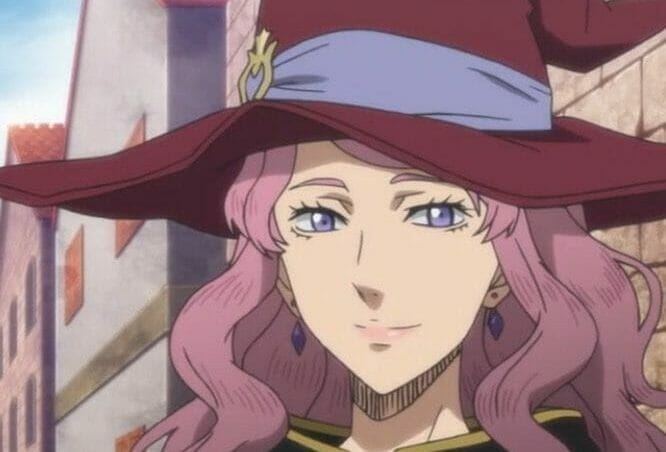 Vanessa Enoteca
Black Clover
She is a member of the Black Bull Brigade which should speak enough about her level of skill and ability. Her character is cunning and a little messy, but it's undeniable that she is a sight to behold. Her witch-like appearance and pink hair are unforgettable.
Crona
Soul Eater
Crona is one of the iconic supporting characters in the world of Soul Eater. They are presented as having a lazy and laid-back attitude which leads to them being rather underappreciated, but don't be fooled. Crona contributes way more than expected. With this character not being presented as either male/female, this pink haired anime character has a spot in a lot of people's hearts!
Louise Françoise Le Blanc de La Vallière
Zero no Tsukaima
The adorable, yet feisty protagonist of the show is not so affectionately nicknamed 'Zero Louise' by her peers for her poor magic skills. Her luck only gets worse as she begins to fall in love with the familiar that she summons (a BIG no-no!). This pink-haired tsundere is not as soft and fluffy as she looks!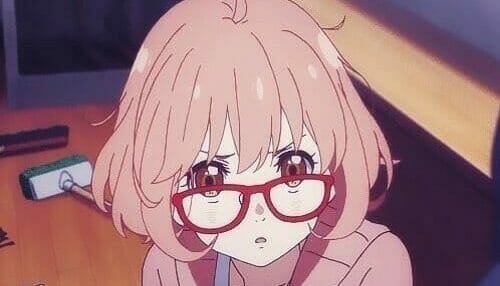 Mirai Kuriyama
Beyond The Boundary
If you haven't watched this anime, there's no doubt you've seen this character around. In the show, her personality and character grows immensely. Aside from that, her look of a meek teacher-vibe has become iconic and that surely is in part to her pink hair/cardigan combo!
Madoka Kaname
Mahou Shoujo Madoka Magica (Known as PMMM)
Anyone active in the anime scene in the mid 2010's no doubt recognises this iconic character. The cute magical girl anime fooled many with its appearance, but this anime takes a dark and surprising turn it's no surprise that it developed such a fanbase. Madoka being the protagonist, her pink hair and cutesy appearance perfecty sells how the anime wants to deceive people.
Yui
Angel Beats!
This iconic anime girl has maybe the brightest pink hair out of all of the anime characters on this list. Her pink hair matches her character: loud, energetic, fiesty, fearless. A little crazy but super cute, we can't help but love Yui.
Iwasawa
Angel Beats!
Another Angel Beats character! She is the lead vocalist of Girls Dead Monster and is known to have a rather calm demeanour. Despite her unassuming demeanour, she has the unique ability to captivate her listeners through the power of her singing. Her special ability as well as her striking pink hair forces this minor character to stand out.
Amu Hinamori
Shugo Chara!
Described as being 'cool and spicy', Amu has a major 'I don't care' attitude. Kind of cold and disinterested in anyone and everything, her life gets flipped upside down when she finds herself as the owner of three guardian characters and forced into a role of responsibility. Her cold side begins to mellow and throughout the series she warms up into a caring and soft-hearted character. Her pink hair eventually matches her character perfectly.
Ichigo Momomiya
Tokyo Mew Mew (Mew Mew Power)
Although her non-magical girl appearance is more mellow, when Ichigo is transformed her hair turns a vibrant pink which matches her outfit perfectly. She is full of energy, agile and enduring even in her civil form. In one episode, Ichigo joins the rhythmic gymnastics team at her school where she improved her stamina, agility, flexibility and reflexes. It's no surprise that her Mew persona is based off a cat!
Ikaros
Sora no Otoshimono
After falling through a portal to Earth and being rescued by a mere human, Ikaros promises to serve her rescuer and fulfil all his wishes in repayment.
Lisbeth
Sword Art Online
With a pink-haired avatar, it's obvious why she is on this list. After getting trapped, 'Lisbeth' made the best out of the worst situation and became a blacksmith! Even if her clientele was a little questionable, it's safe to say she never had unhappy customers.
Shihou Kimizuki
Owari No Seraph
An incredibly cunning and a little bookish, this protagonist is fiery and sharp. It might take you a little while to warm up to Shihou, but there's no doubt it'll happen eventually. On this list of anime characters with pink hair, this may be one of the few whose cutesy pink hair is fairly clashing with their character.

Gowther
Seven Deadly Sins
Gowther is the Sin of Lust in the anime. With a feminine appearance many fans may get confused about his gender. Apart from that, this character is known for his battle against Dawn Roar which showcased his talent and skill. Pink hair seems to fit the theme of lust well, so kudos to the design team.
Virgo
Fairy Tail
One of the supporting characters in Fairy Tail, her role is unique. Unlike other characters she isn't a mage, but rather is known as Maid Spirit Virgo. Her appearance is clearly meant to resemble a maid and the pink hair makes her character design all the more memorable.
Saiki Kusuo
The Disastrous Life of Saiki K
Do we even need to say more? No doubt everyone recognises this iconic character. The main character in the series and a certified hot mess, Saiki has one of the most iconic character designs of the century with his pink hair and contrasting glasses.
Miyuki Takara
Lucky Star
A cutesy hugely popular slice-of-life anime from 2007 is one of the cornerstones of anime from that decade. Each character is adorable and extremely lovable! None moreso than Miyuki. A walking encyclopedia with terrible eyesight, she is sometimes a little dorky and zones out frequently. Her pink hair is matching her adorkableness to a T.
Watashi
Jinrui wa Suitai Shimashita
The main character of quirky comedy anime known as Humanity Has Declined, this pink haired anime character acts as the arbitrator between humans and other races.
Zero Two
Darling in the FranXX
Anyone who has watched this anime knows exactly who this character is. Her introductory scene was memorable to say the least; jumping out of the water nude with a fish in her mouth? Her pink hair isn't the most memorable thing about this character, but it does give a good idea to how outlandish her character is.

Trish Una
JoJo's Bizarre Adventure: Golden Wind
High maintenance at the start of the anime, Trish was a little bratty and demanding only the best of the best. Then some issues kicked in and she became more down-to-earth and assertive. She awakens her Stand, who is named after the spiciest senorita known to man – it's no surprise that her pink hair matches her quirky personality.
Nonon Jakuzure
Kill La Kill
Despite her size, Miss Double Negative isn't one to underestimate. Her pink hair is as loud and aggressive as her strength. With the power of music, she makes sure all of her enemies are defeated with a soundtrack to match.
Inori Yuzuriha
Guilty Crown
Inori Yuzuriha is the female protagonist of Guilty Crown and a member of the resistance guerrilla group called "Funeral Parlor".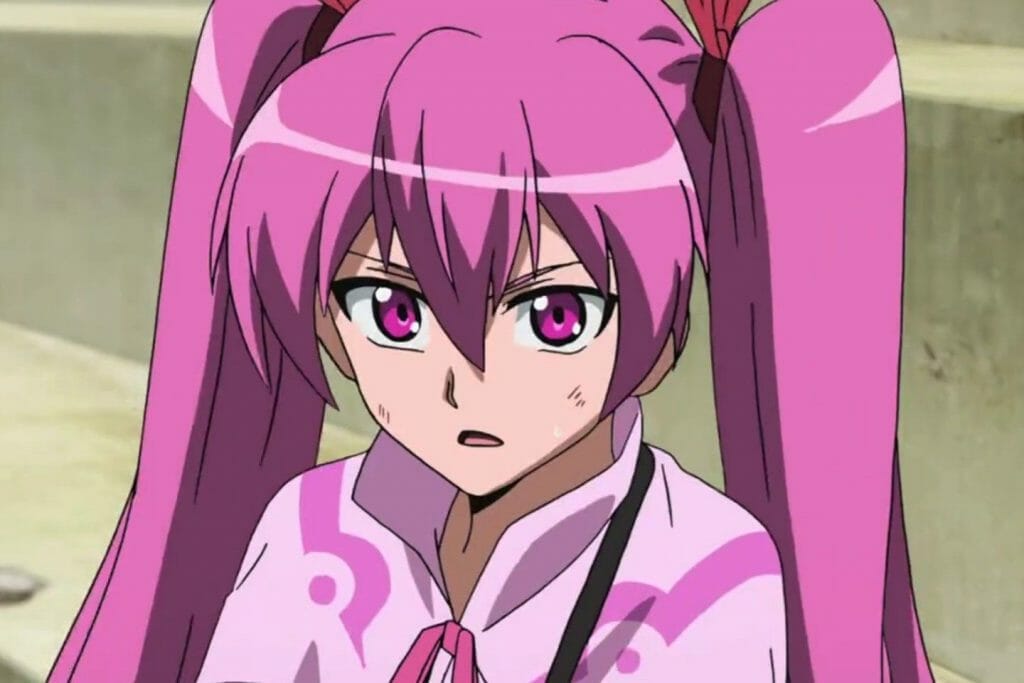 Mine
Akame Ga Kill
Mine is the tritagonist of Akame Ga Kill!. She is a self pro-claimed "genius sniper", as well as being a sharp-tongued and quick-witted member of the assassin's group, Night Raid.
Gilthunder
Seven Deadly Sins
Out of the pink haired anime characters, Gilthunder might be the most regal and separated from 'cute' out of them all. His character is interesting, first appearing as heartless and cruel, he then proves himself to be an honourable man. His judgement had been clouded by what he truly believes to be a divine mission bestowed upon him.
Moka Akashiya
Rosario + Vampire
Moka Akashiya is a vampire who loves the taste of Tsukune Aono's blood. However, there is so much more to this pink haired anime character than meets the eye. Not only is she kind, but she is also a powerful vampire that can beat almost any monster.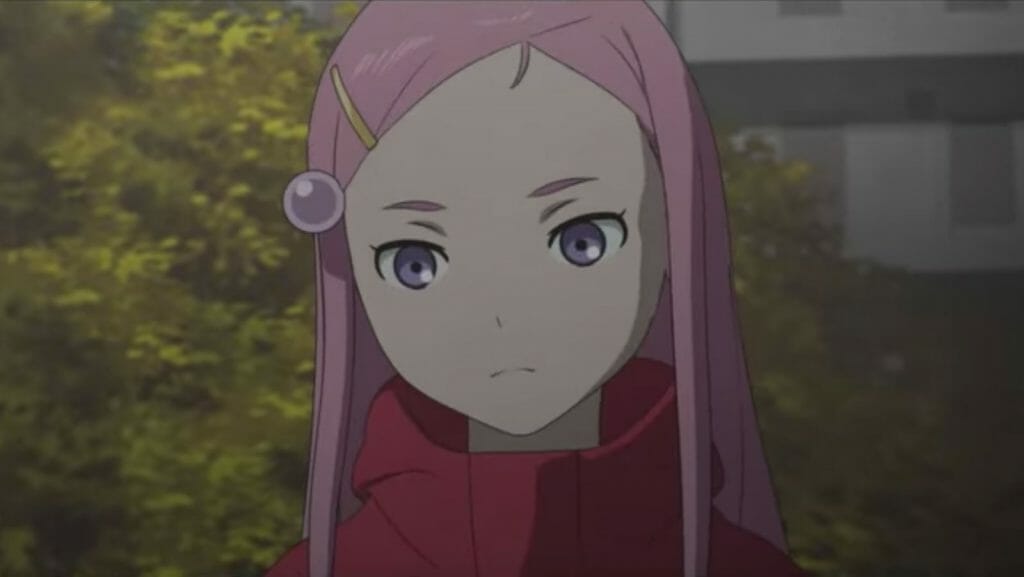 Anemone
Eureka Seven
Anemone was the only soldier that survived the harsh medical cruelties bestowed upon by Novak's men. She is known for her badass personality. Although the medical procedures weren't perfect and she suffers from periodic outbursts of headaches and nosebleeds.
Morgiana
Magi: The Labyrinth of Magic
Not many humans can hold their ground against this Fanalis. Her silent yet cute demeanour is always a fan-favorite. Her true desire is to be useful to Alladin and Alibaba Saluja and she works endlessly hard to be a better version of herself.
Lala Satalin Deviluke
To LOVE-Ru
This first princess of Deviluke runs away from home after protesting a marriage she didn't want. Arriving on earth, she ends up in Rito Yuuki's bathtub. The two eventually develop feelings for each other – but not without a hitch. This pink haired anime character's twin, Momo, makes the relationship complicated.
Milim Nava
That Time I Got Reincarnated As a Slime
Milim is the demon lord that sits at the second seat of the Octagram. Despite her lovely pink hair, she is scarily powerful. She is one of the oldest demon lords to date and has been crowned with the title "Destroyer".
Chibiusa
Sailor Moon
The littlest member of the Sailor Moon squad, this character is actually technically over 900 years old! It's no surprise that this character is a fan-favourite. With the fluffiest and pinkest hair we've seen in a while, she certainly is too cute!
Kofuku
Noragami
As the Goddess of Poverty, Kofuku is an airhead and is a little bit of a troublemaker. Her abilities are nothing to scoff at, however. This cute pink haired anime character is able to inflict horrible omens on Gods and Regalias alike. She's well aware of the dangers of the world and isn't afraid to get her hands dirty.
Gasai Yuno
The Future Diary
Probably the most iconic Yandere to date, this 'shy' girl is Yukiteru's lover. The lengths this girl will go through to protect Yuki is terrifying and it's no surprise that she became a cult favourite. The more you learn, the scarier this character is. Don't let her cute pink hair throw you off!
Perona
One Piece
Most of the pink haired anime characters on this list are fairly cute, but Perona definitely seems to fit more on the uncanny valley side of things. With her doll-like appearance, this character is a little creepy. Big round eyes and baby-pink pigtails, this is definitely a… memorable character design.
Lilith Asami
Trinity Seven
Lilith is a teacher at the Royal Biblia Academy and is fairly old-fashioned and strict. She acts as a motherly figure for her comrades and isn't afraid to embrace violence where needs be. Her pink hair may be related to her schema being based on Luxaria, the Goddess of Lust.

Mitsuri Kanroji
Demon Slayer
Mitsuri is the cheerful Hashira of the Demon Slayer Corps. Her pink hair reflects her childishness and the fact that she is easily flustered. Her simple lovely actions usually are the key to ease tension building. Despite her cute personality, Mitsuri's innate flexibility and her strength make her a formidable opponent.
Kosuri Onigashira
Shimoneta
Another anime character with pink hair whose hair colour seems to reflect the theme of lust. Kosuri has huge enthusiasm for everything lewd and is no stranger to using the act of manipulation to get what she wants out of a person. Her lewd character leads her to be a fan-favorite!
---
Frequently Asked Questions
Who is the anime with pink hair?
As you can see, there are tons of anime characters with pink hair!
Who is the MHA character with pink hair?
Mina Ashido is training to become a pro hero and her distinctive looks make her a fan favourite!

What anime is the girl with pink hair and horns from?
If you're not thinking of Mina, you're probably thinking of Zero Two!
Who is the pink-haired anime boy?
Although there are quite a few boys on our list, the most popular is probably Saiki Kusuo!
What does pink hair mean in anime?
Pink hair often symbolises romance and innocence – it adds to the character's cute factor. There is a popular trend to use pink hair as a juxtaposition to a character's power and strength.