The Witcher Books series consists of 6 fantasy novels and 15 short stories written by Polish author Andrzej Sapkowski. And just to avoid any confusion, we've got the best order of The Witcher books, so you can read them in a way that makes sense. Or, if you're feeling chaotic just ignore us and read them however you want.
The series is set in an unnamed continent and revolves around the protagonist, renowned monster-slayer-for-hire Geralt of Rivia, a powerful sorceress Yennefer of Venderburg and Ciri, a girl who is described as Geralt's destiny.
After obtaining something of a cult following in Central and Eastern European countries, the series was successfully adapted into a trilogy of Video Games by CD Projekt Red (with the third title in the series Witcher: Wild Hunt selling over 50 million copies). The most recent addition to the franchise is the Netflix TV show which released in 2019 with a second series expected in 2021.
Reading Order Of The Witcher Books Series
As far as reading order goes The Last Wish and Sword of Destiny are The Witcher Collection Prequels with Blood Of Elves originally being Book 1. But you can't go far wrong it you follow the books in the order we have listed below: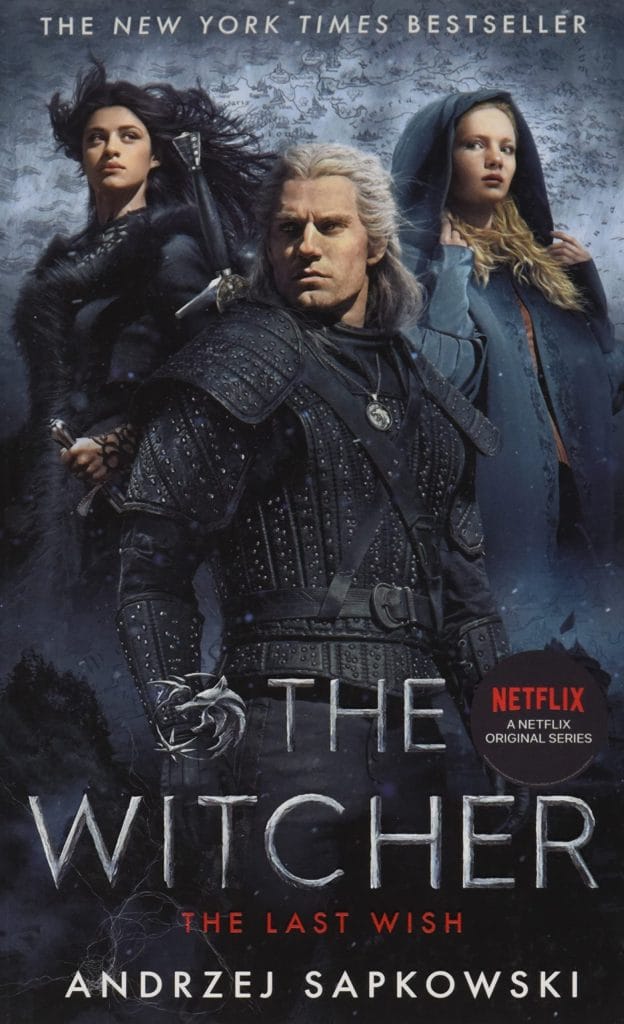 The Last Wish – Introducing the Witcher
Geralt is a Witcher. A man whose magic powers, enhanced by long training and a mysterious elixir, have made him a brilliant fighter and a merciless hunter. And his sole purpose is to destroy the monsters that plague the world. But not everything monstrous-looking is evil and nor everything fair is good.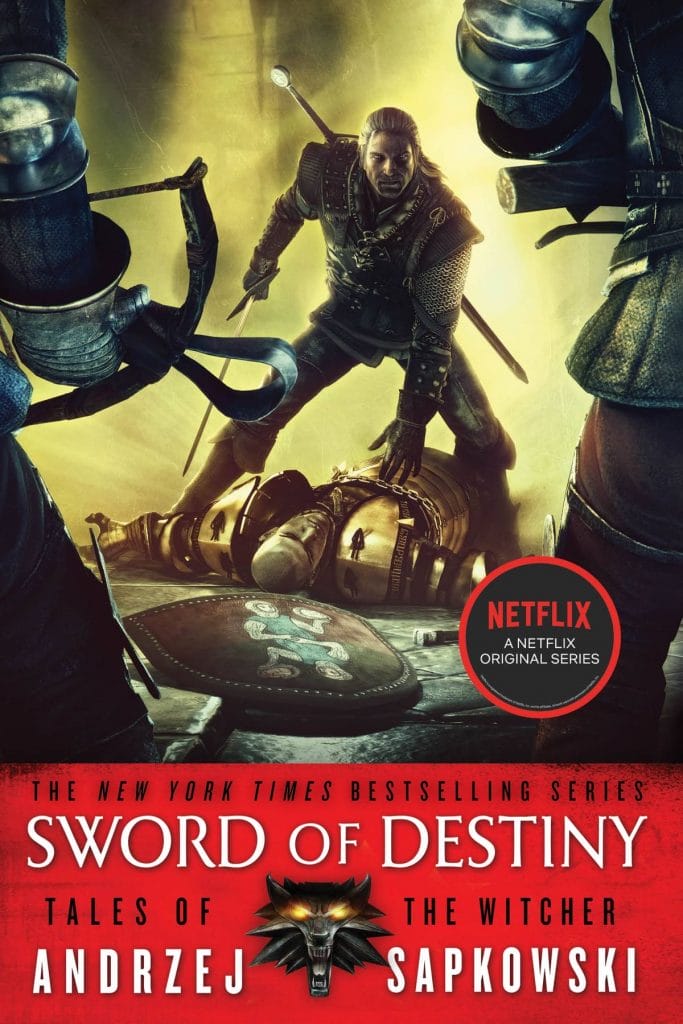 Sword Of Destiny (Book 2)
Sword of Destiny is the follow up to The Last Wish, and together they are the perfect introduction to a one of a kind fantasy world.
Blood Of Elves (Book 3)
For over a century, humans, dwarves, gnomes and elves have lived together in relative peace. But times have changed and the uneasy peace is over. Geralt of Rivia has been waiting for the birth of a prophesied child, who has the power to change the world for good.
Time Of Contempt (Book 4)
Geralt is a guardian of the innocent, protector of those in need and a defender against dark times against some of the most frightening creatures of myths and legends. Now, his task is to protect Ciri. A child of prophecy.
Baptism Of Fire (Book 5)
An uprising against the Wizards Guild left Geralt seriously injured. In dark times when he is needed most, Geralt is helpless until he has recovered. But with war raging across the lands, Geralt has a rescue mission on his hands.
The Tower Of Swallows (Book 6)
Ciri has vanished. Hunted by friends and foes alike, she has taken on the guise of a petty bandit and lives free for the first time in her life. But the net around her is closing. Geralt and his allies are on their way to rescuing her. And there's only one place left to run. The Tower of the Swallow is waiting.
The Lady Of The Lake (Book 7)
After narrowly escaping death, Ciri finds herself in a completely difference world. An Elven world. Time does not seem to exist and there are no obvious borders or portals to cross back into her home world. She is trapped, but she will not be defeated.
Season Of Storms (Book 8)
Geralt uses magical signs, potions and the pride of every Witcher – two swords, steel and sliver – to defeat monsters. But a contract has gone wrong and Geralt finds himself without his signature weapons. Now he needs them back, because sorcerers are scheming and the season of storms is coming.
The Witcher Books Series: Graphic Novels
The Witcher Book series has also been successfully adapted into a series of comic books and are now available in graphic novels collections. With another episode due out on January 11th catch up with the series so far with the below titles!
The Witcher: Volume 1
Travelling near the edge of the Brokilon forest, monster hunter Geralt meets a widowed fisherman. The fisherman's dead and murderous wife resides in a eerie mansion known as the House of Glass. Which seems to have endless rooms, nothing to fill them with, and horror around every corner.
The Witcher: Volume 2 – Fox Children
Geralt's journey leads him aboard a ship of fools, renegades, and criminals. But some passengers are more dangerous than others. One hides a heinous secret that could lead crew and passengers to a bitter and hideous fate at the hand of a vengeful fox mother!
The Witcher Volume 3: Curse of Crows
Explore the dark and gritty world of the hit video game series, as Geralt and Ciri become embroiled in a brutal story of revenge. In this ruthless world, the past always comes back to haunt you, and nothing is as it seems.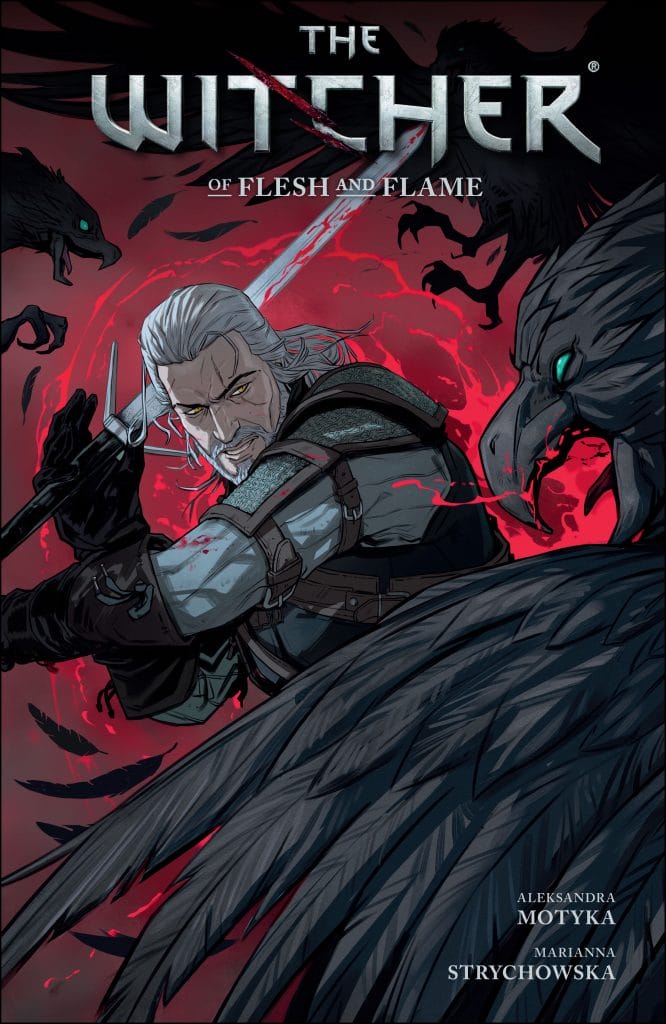 The Witcher Volume 4: Of Flesh and Flame
Geralt is summonded by an old acquaintance to help solve a mystery involving his daughter. Upon arriving, Geralt is surprised to find Dandelion. They find themselves transported to regions beyond. Whilst faced with an impossible task, they need to hide their identities.
The Witcher Volume 5: Fading Memories
As Geralt explores new career possibilities, he receives a request from the mayoress of Towitz–a small town where children are being kidnapped by Foglets. Upon accepting the work, Geralt's thrust into the mysterious past of a mourning mother and her now abducted son. Caught between the townsfolks' recollections of the kidnapping and a slew of disturbing visions, Geralt must face the approaching danger with his own intuition.
The Witcher Volume 6: Witch's Lament
Flames rise as a witch is burned at the stake. As Geralt looks on, he hears a voice beckon to him. Nightmares plague his sight as he sees the burned witch appear before him, bringing an ominous warning. A wealthy landlord enlists Geralt's help in the search for his missing daughter, believed to have been taken by witches. But this is far from a rescue mission, something is haunting Geralt.
Release Date: January 11 2022
Are you excited to start reading The Witcher books? Let us know!