From Naruto to Android 18 to Chobit's Chii – there are countless iconic blonde haired anime characters out there. Many even say that the leading characters tend to have interesting hair color, which for the dark-haired Japan, includes blonde!
There is an overwhelming amount of blonde haired anime characters, so we've selected some of our favorites to share with you today!
Watch Anime Now: Crunchyroll | Funimation | Hulu | Netflix
Table of Contents [CLICK HERE TO OPEN]
Blonde Anime Girls
Winry Rockbell
Fullmetal Alchemist Brotherhood
Winry is one of the lead female characters in the anime we call Fullmetal Alchemist Brotherhood. Tt was because of her that the Elric brothers dared to do what they did end up doing.
Bu-Ling Huang (Pudding Fong)
Tokyo Mew Mew
Bu-Ling likes doing acrobatics and is very playful. The other characters agree that her monkey DNA is a perfect match for her personality, as she is full of energy and loves having fun – to the point where some consider her very immature. She is also the most hyperactive member of the team, this alongside her young age makes her an unarguably cute anime character"
Umaru Doma
Himoto! Umaru-chan!
Umaru has two forms: indoor form and outdoor form. Don't we all? Her outdoor form is attractive and well put-together, but her indoor form is lazy, messy and childlike. This form is also referred to as her 'hamster form'. This cute form is definitely relatable!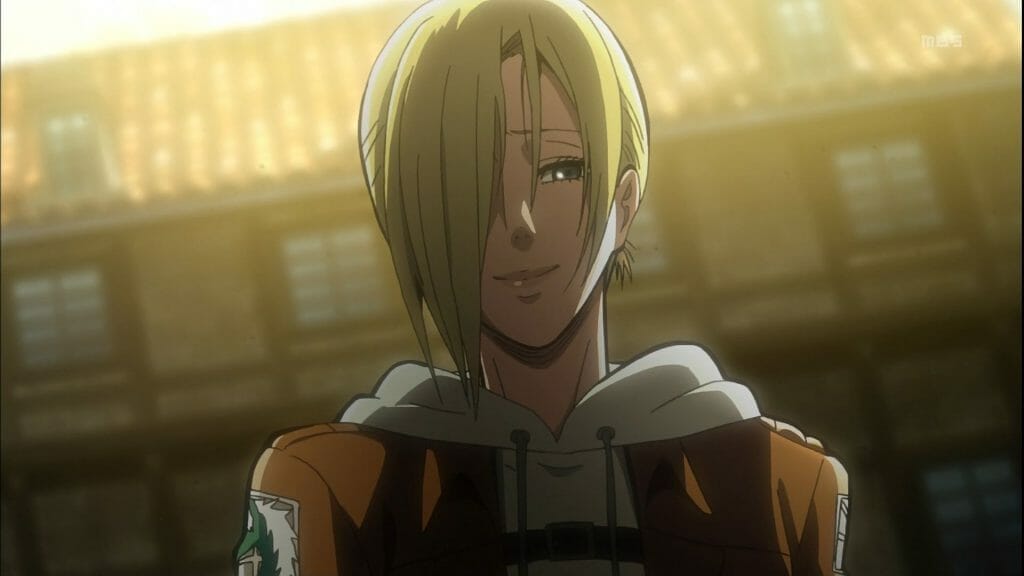 Annie Leonhart
Attack on Titan / Shingeki no Kyojin
Cold demeanoured fan-favorite turned antagonist Annie Leonhart proved to be one of the series's most badass anime characters. Her skill is no question and her Titan form definitely proves her place on this list.
Tsumugi Inuzaka
Amaama to Inazuma
Tsumugi is a very cute young girl with hip-length dirty blonde hair that is typically kept in a very wild and frilly manner, but there are instances when she ties it into a ponytail while wearing a baseball cap and vivid green eyes. She is optimistic and loves food and we think she is just the cutest thing!
Mami Tomoe
Madoka Magica
Mami Tomoe is one of the main characters in the anime Madoka Magica. Despite having a miserable past, she rose to the challenges presented from being a magical girl, giving her a place on this list.
Jeanne D'Arc
Rage of Bahamut
Jeanne D'Arc is one of the lead females in Rage of Bahamut. Her personality and character give the show a new direction and her support overall adds something fresh to the series.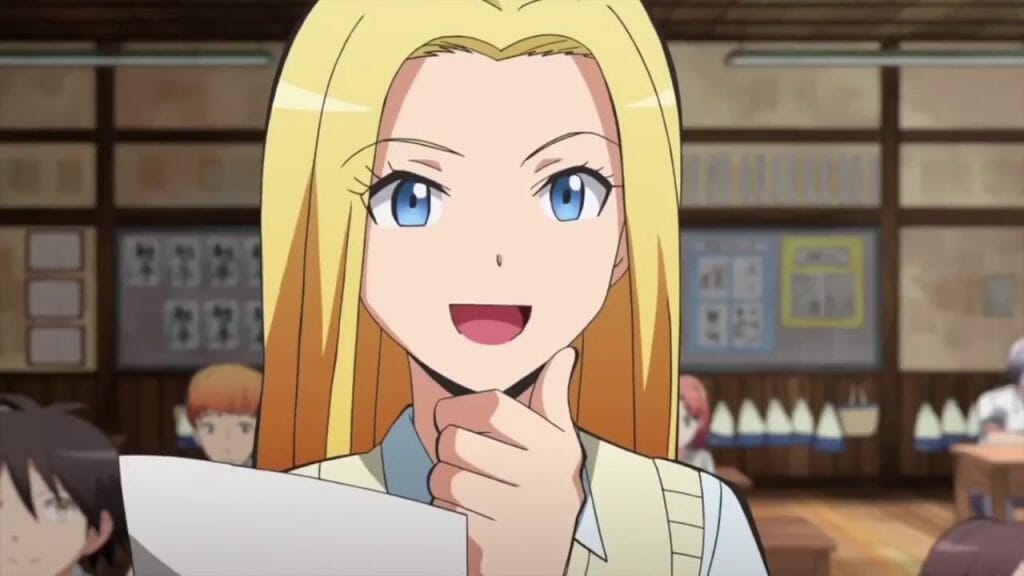 Rio Nakamura
Assassination Classroom
Notorious for her performance and her brilliant character, it's no surprise that Nakamura is one of the lead blonde characters in the series.
Clare
Claymore
Clare is the main protagonist of the manga/anime series Claymore. She is a Claymore, the only known one to have taken the flesh and blood of a fellow Claymore.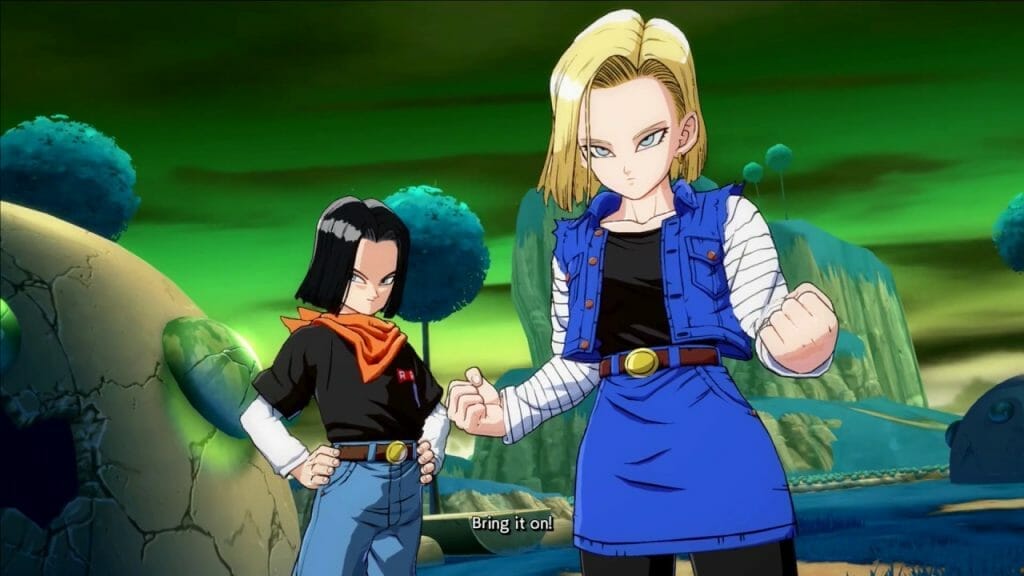 Andrioid 18
Dragon Ball
Android 18 was first introduced as a villain but then switched and joined the good fight alongside Goku. She is a badass anime character with her cool and confident character and raw strength.
Usagi Tsukino
Sailor Moon
Maybe we're biased here. Usagi is able to balance the huge weight of saving the world, loving and caring for her friends and helping the world – all without her heart of gold getting tarnished? There's nothing more badass than that.
Chii
Chobits
Chii is one of the lead characters from the mid 00's hit series Chobits. Her appearance is iconic among the community, not to mention her personality and storyline is especially charming!
Mitsuba Sangu
Owari no Seraph
One of the main characters – one of the few female characters in the show. Her strict and fun personality that really adds some refreshment to the series.
Maka Albarn
Soul Eater
Maka Albarn is known to be very intelligent, smart and hardworking. Despite being one of the most badass anime characters in the series, she is very modest and makes excuses for her power.
Lucy Heartfilia
Fairy Tail
Coming from one of the most popular anime series of all time, it's no surprise to see Lucy on this list. Her personality was one of the driving factors for her fanbase, and it would be a crime not to include this blonde anime character on this list.

Tsumugi Kotobuki
K-On
Tsumugi is one of the sweetest and most wholesome characters out there. With her cute nature and her sick musical talent, she has garnered a lot of attention from fans.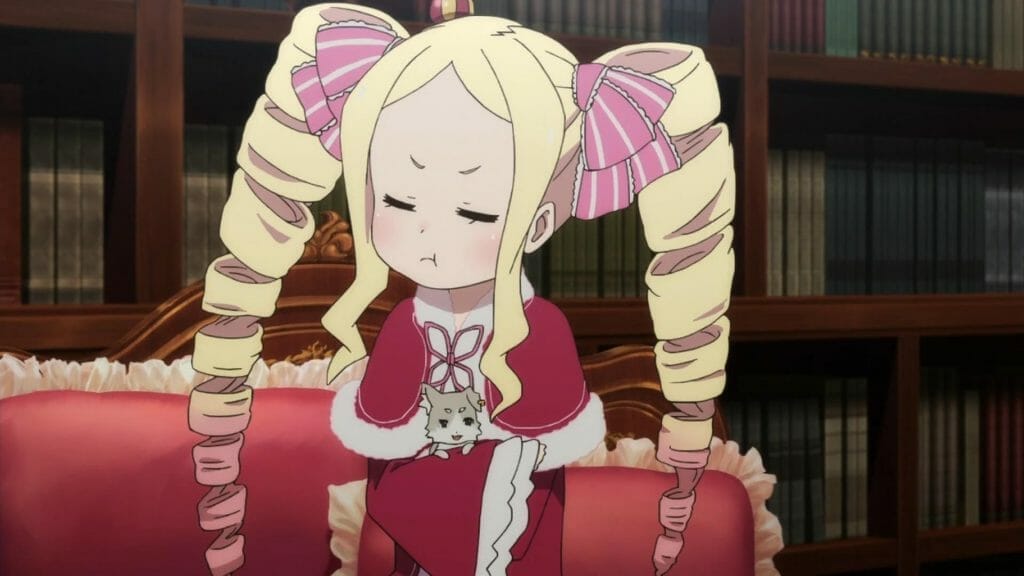 Beatrice
Re:Zero
A cutie pie indeed! Beatrice is one of the main characters in RE: Zero. Known for her iconic and interesting character design, this character has a lot of depth which impacts the anime in some surprising ways!
Mary Saotome
Kakegurui
Initially acting as a villain, we come to see a more relatable, gentle side to this character. Joining the main characters of our show, we see her chemistry with other characters exploding, making for a really interesting character.
Riza Hawkeye
Fullmetal Alchemist Brotherhood
Even if you haven't watched the show, we're sure that you recognise this character's stotic design. She is an assistant to Roy Mustang and a skilled woman who leads out protagonists to victory.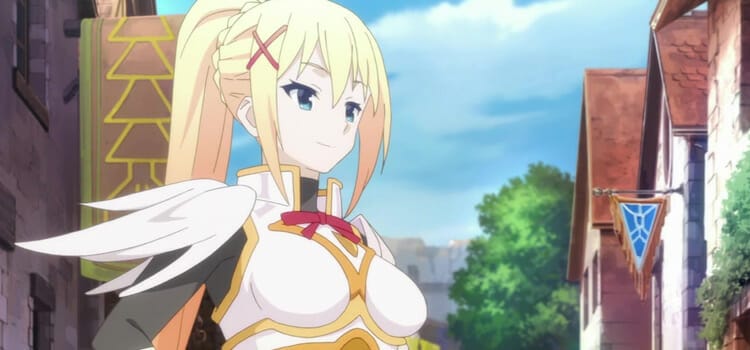 Darkness
KonoSuba
Despite her name, Darkness is the antithesis of her name. There's no way to describe her interesting character without it sounding ridiculous, so all we can say is to jot this series onto you To-Watch list!
Misa Amane
Death Note
One of the most popular anime girls of all time, it's no surprise this blonde haired anime bombshell is on our list. She succeeded in capturing the hearts of the entire fanbase in the series' prime, so it's only right she has her rightful place on this list.

Tsunade
Naruto
One of the legendary sanin and the 5th Hokage, this character provided our protagonist with a lot of guidance and structure as well as injecting some fun and personality into some more serious storylines.
Miyazono Kaori
Your Lie in April
It's unlikely you will cry more over a blonde anime character than over this girl. The influence that she has in the series cannot be overstated.
Ikumi Mito
Food Wars
Ikumi Mito is a famous chef who specialises in meat and carvery. There is absolutely no competition where Ikumi is around.
Violet Evergarden
Violet Evergarden
You'd think that having the series named after a character would indicate that they are fun and exciting? Well not for Violet. She is emotionless and without any sentiment. However, she's trying to learn. Watching someone try and learn how to love and emote is a feeling unlike any other.
Saber
Fate
The queen of the Fate Series, she is familiar with Kiritsugu. She captures the hearts of the audience immediately and has gained herself a huge ocean of support. With endless skill and a captivating personality, Saber has cemented a place on our list.
Milly Ashford
Code Geass
In Code Geass – she's one of the "school" mates of Lelouch Lamperouge, who loves to fool around and is a little sarcastic. She's the student council president and is much smarter than she appears.
Oshino Shinobu
Monogatari
Shinobu is one of the main characters in the Monogatari series. Her personality will give you a completely new experience and that experience will shape you in the long run. Having two different forms just gives the audience double the character to love!
Blonde Anime Boys

Honey (Mitsukuni Haninozuka)
Ouran High School Host Club
Who doesn't love Honey? This member of the Ouran High School Host Club is popular for the fact that he is so incredibly cute. He carries around his stuffed rabbit and thrives off sweets. He's no stranger to tantrums and reminds us truly of a kid! It's not surprising he's one of the most iconic male cute anime characters of all time.
Tsukishima Kei
Haikyuu!!
Definition of lovable asshole, Tsuki's towering height makes him an excellent blocker on the volleyball team. Despite his cool exterior, he is hardworking and cares a lot about his teammates, especially his best friend Yamaguchi.
Tadase Hotori
Shugo Chara
Being the love interest of the protagonist of the series, it's easy to see how Tadase took that spot. With his long blond hair and pink eyes, his character design is the farthest thing from intimidating. His character is very regal and polite, definitely making for a cute blonde anime character.
Nagisa Hazuki
Free!
An excellent swimmer with a loud, prankster personality. Nagisa became a fan favorite for his pranks and his small, cute stature. Any fan of the series is likely to agree that Nagisa is iconic!
Luca Nogi
Gakuen Alice
Luca's cute and soft demeanour is emphasised by the fact his best friend is the school troublemaker. Luca, however, is incredibly docile (for the most part) and spends his time with animals.
Zenitsu Agatsuma
Demon Slayer
Although a little underrated at first, Zenitsu has a strong sense to improve himself despite his sensitivities. This type of vulnerability is always a desirable trait in interesting characters!
Momiji Sohma
Fruit Basket
He is the Rabbit of the Chinese Zodiac. Momiji is depicted as a cute, cheerful, and childlike boy, who is easily mistaken as an elementary school student. Despite his cheerful attitude, he hides a sad family life behind his smile. It's easy to see why so many people took such a liking to this blonde anime character!
Naruto Uzumaki
Naruto
What is there to say about Naruto that isn't already known? One of the most recognisable blonde anime characters of all time, Naruto's character, determination and attitude has made the Naruto franchise one of the most popular of all time.

Takumi Aldini
Food Wars
Takumi is Italian, presenting a new angle of flavour to the Food Wars series. He can be a little childish as a result of his competitive nature but he maintains his focus.
Lutz
Jormungand
Lutz is a former police sniper. He's a fairly chill guy who enjoys joking around with his teammates but don't be fooled. When it's time to get serious this guy turns into a machine.

Deidara
Naruto Shippuden
Deidara was an S-rank from Iwagakure. He then defected and joined the Akatsuki as the youngest member. There he partnered with Sasori for a large part of the series.
Ash Lynx
Banana Fish
Ash is the protagonist of Banana Fish. he is given a sample of an unknown drug and is then chased down for said drug. He and his lover Eiji team together to discover the true nature of this drug.
Bakugo Katsuki
My Hero Academia
Bakugo is renowned for being a hothead. He starts off as a bully in the series, but gradually his character takes an interesting development so it's no surprise that he's become one of the most popular blonde anime characters.
Mikaela Hyakuya
Owari no Seraph
Mikaela is an emotional wreck for the majority of the show. Which is the opposite of who he is before his tragedy strikes. Emotional, closed-off and introverted, this character pulls at our heart strings.
Zeno
Yona of the Dawn
One of the more optimistic characters on this list, Zeno chooses positivity over everything else. He opens his heart out to anyone and not think twice about it.
Edward Elric
Fullmetal Alchemist

Edward "Fullmetal Alchemist" Elric is a young alchemical prodigy. He is the youngest State Alchemist ever to be recognized by the Amestris State Military, having received the title at the age of 12. Ed's primary motivation throughout the series is to return his younger brother, Alphonse, to his original body, which was lost in a failed human transmutation.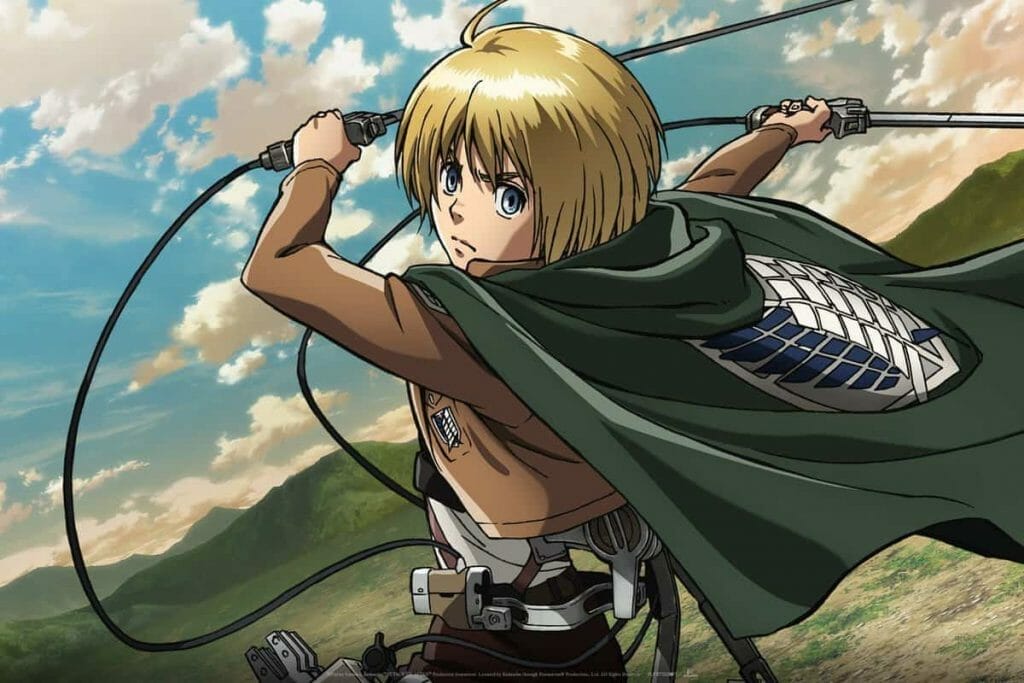 Armin Arlet
Attack on Titan
Armin Arlert is one of the main protagonists of the anime/manga series Attack on Titan. He is a refugee from Shiganshina and Eren Yeager and Mikasa Ackerman's best friend from childhood. His weak and soft demeanour indicated that this character may not be cut out for this risky job, but Armin's preservation paid off and he is now the current commander of the Survey Corps.
Tamaki Suou
Ouran High School Host Club
Half-french, this blonde anime character is the founder of the Host Club, where in women can go on mock dates with beautiful men. Although he seems elegant and thoughtful, we see that Tamaki is actually very spoilt and childish.
---
Frequently Asked Questions
Most Popular Anime Girls with Blonde Hair?
It definitely is hard to choose — but we'll try and narrow down our top 5!
Mary Saotome (Kakegurui)
Darkness (KonoSuba)
Misa Amane (Death Note)
Violet Evergarden (Violet Evergarden)
Usagi Tsukino (Sailor Moon)
What anime characters have blue eyes and blonde hair?
From our list, we have:
Armin Arlet
Darkness
Mikaela Hyakuya
Milly Ashford
Naruto Uzumaki
Rio Nakamura
Takumi Aldini
Tsumugi Kotobuki
Violet Evergarden
Winry Rockbell
Zeno

Blonde female anime characters with short hair
From our list we have
Dumb blonde anime characters?
Our personal favorite is Tamaki from Ouran High School Host Club!
Best blonde anime characters?
Any hardcore anime fan will have no contest when it comes to this question: it's clearly Tsunade from Naruto!
---