In the twilight zone where the enigmatic meets the extraordinary, a captivating genre emerges, inviting readers to embark on a literary odyssey that defies the boundaries of both time and reality. Welcome to the world of sci fi mystery books, where the intricate dance of speculative fiction and perplexing puzzles beckons us to explore the uncharted frontiers of imagination.
In this realm, the familiar streets of detective noir intertwine with the sprawling landscapes of futuristic worlds, as characters navigate through the unexplored realms of space, technology, and the human psyche. The convergence of science fiction and mystery creates a narrative tapestry that challenges our perceptions, ignites our curiosity, and leads us on a quest for answers that transcend the constraints of the known.
 Table of Contents [CLICK HERE TO OPEN]
28 Gripping Sci Fi Mystery Books
In this exploration of sci-fi mystery books, we will journey through the nebulous corridors of speculative fiction, where the line between reality and imagination blurs, and where the quest for truth takes us to the very edges of existence itself. Together, we will traverse the cosmos of creativity, guided by the luminous constellations of thought-provoking narratives and bewildering plot twists.
Altered Carbon
Richard K. Morgan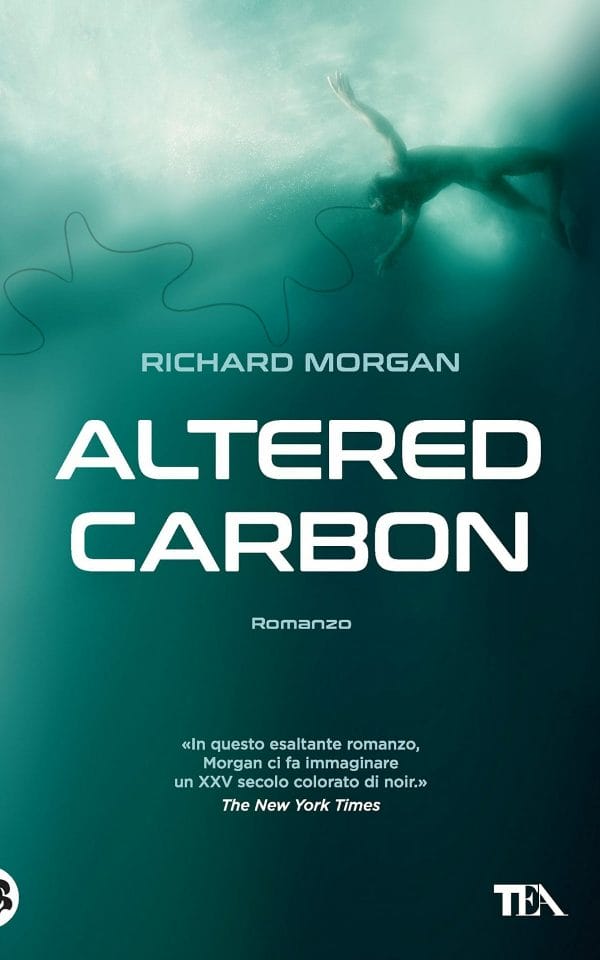 One of the Modern Best Hard Sci Fi Books
In the twenty-fifth century, humankind has spread throughout the galaxy, monitored by the watchful eye of the U.N. While divisions in race, religion, and class still exist, advances in technology have redefined life itself. Now a person's consciousness can be stored at the base of the brain and downloaded into a new body.
Ex-U.N. envoy Takeshi Kovacs has been killed before, but his last death was particularly painful. Dispatched one hundred eighty light-years from home, re-sleeved into a body in Bay City (formerly San Francisco, now with a rusted, dilapidated Golden Gate Bridge), Kovacs is thrown into the dark heart of a shady, far-reaching conspiracy that is vicious even by the standards of a society that treats "existence" as something that can be bought and sold.
Leviathan Wakes
James S. A. Corey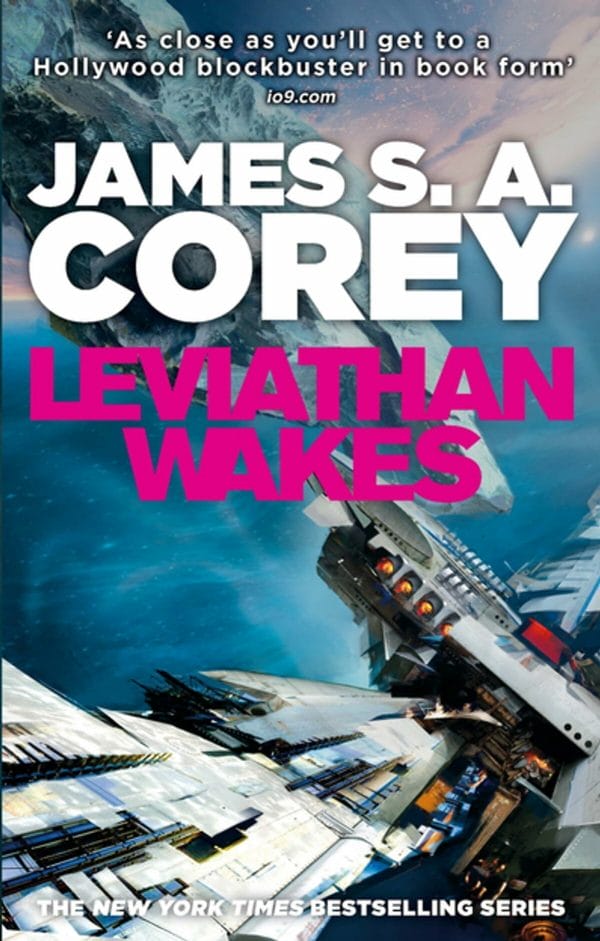 Jim Holden is XO of an ice miner making runs from the rings of Saturn to the mining stations of the Belt. When he and his crew stumble upon a derelict ship, the Scopuli, they find themselves in possession of a secret they never wanted. A secret that someone is willing to kill for—and kill on a scale unfathomable to Jim and his crew. War is brewing in the system unless he can find out who left the ship and why.

Detective Miller is looking for a girl. One girl in a system of billions, but her parents have money and money talks. When the trail leads him to the Scopuli and rebel sympathizer Holden, he realizes that this girl may be the key to everything.
Dirk Gently's Holistic Detective Agency
Douglas Adams
From Douglas Adams, the legendary author of one of the most beloved science fiction novels of all time, The Hitchhiker's Guide to the Galaxy, comes a wildly inventive novel of ghosts, time travel, and one detective's mission to save humanity from extinction.
DIRK GENTLY'S HOLISTIC DETECTIVE AGENCY
We solve the whole crime
We find the whole person
Phone today for the whole solution to your problem
(Missing cats and messy divorces a specialty)
Douglas Adams, the "master of wacky words and even wackier tales" (Entertainment Weekly) once again boggles the mind with a completely unbelievable story of ghosts, time travel, eccentric computer geniuses, Samuel Taylor Coleridge, the end of the world, and—of course—missing cats.
To Say Nothing of the Dog
Connie Willis
Ned Henry is badly in need of a rest. He's been shuttling between the twenty-first century and the 1940s in search of a Victorian atrocity called the bishop's bird stump as part of a project to restore the famed Coventry Cathedral, destroyed in a Nazi air raid more than a hundred years earlier.
But then Verity Kindle, a fellow time traveler, inadvertently brings back something from the past. Now Ned must jump to the Victorian era to help Verity put things right—not only to save the project but also to prevent altering history itself.
Do Androids Dream of Electric Sheep?
Philip K. Dick
A masterpiece ahead of its time, a prescient rendering of a dark future, and the inspiration for the blockbuster film Blade Runner

By 2021, the World War has killed millions, driving entire species into extinction and sending mankind off-planet. Those who remain covet any living creature, and for people who can't afford one, companies built incredibly realistic simulacra: horses, birds, cats, sheep. They've even built humans. Immigrants to Mars receive androids so sophisticated they are indistinguishable from true men or women. Fearful of the havoc these artificial humans can wreak, the government bans them from Earth. Driven into hiding, unauthorized androids live among human beings, undetected. Rick Deckard, an officially sanctioned bounty hunter, is commissioned to find rogue androids and "retire" them. But when cornered, androids fight back—with lethal force.
The Paradox Hotel
Rob Hart
January Cole's job just got a whole lot harder.
Not that running security at the Paradox was ever really easy. Nothing's simple at a hotel where the ultra-wealthy tourists arrive costumed for a dozen different time periods, all eagerly waiting to catch their "flights" to the past.
Or where proximity to the timeport makes the clocks run backward on occasion—and, rumor has it, allows ghosts to stroll the halls.
None of that compares to the corpse in room 526. The one that seems to be both there and not there. The one that somehow only January can see.
On top of that, some very important new guests have just checked in. Because the U.S. government is about to privatize time-travel technology—and the world's most powerful people are on hand to stake their claims.
Recursion
Blake Crouch
Reality is broken.

At first, it looks like a disease. An epidemic that spreads through no known means, driving its victims mad with memories of a life they never lived. But the force that's sweeping the world is no pathogen. It's just the first shock wave, unleashed by a stunning discovery—and what's in jeopardy is not our minds but the very fabric of time itself.

In New York City, Detective Barry Sutton is closing in on the truth—and in a remote laboratory, neuroscientist Helena Smith is unaware that she alone holds the key to this mystery . . . and the tools for fighting back.

Together, Barry and Helena will have to confront their enemy.
The City & The City
China Mieville
When the body of a murdered woman is found in the extraordinary, decaying city of Beszel, somewhere at the edge of Europe, it looks like a routine case for Inspector Tyador Borlú of the Extreme Crime Squad. But as he probes, the evidence begins to point to conspiracies far stranger, and more deadly, than anything he could have imagined. Soon his work puts him and those he cares for in danger. Borlú must travel to the only metropolis on Earth as strange as his own, across a border like no other.
A Talent For War
Jack McDevitt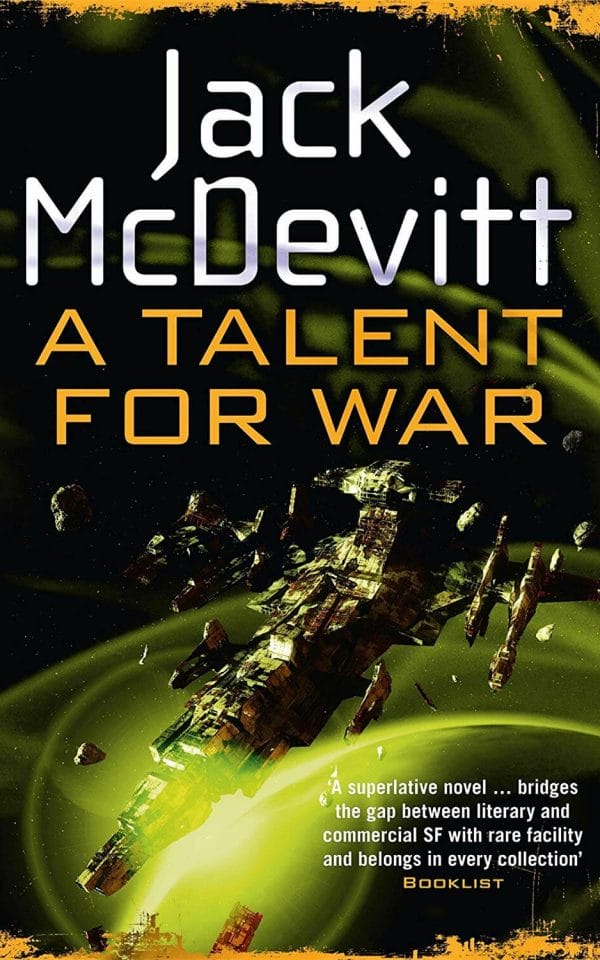 Jack McDevitt's A TALENT FOR WAR takes Alex Benedict into the heart of an alien galaxy in a thrilling interstellar adventure. 'A real writer has entered our ranks, and his name is Jack McDevitt' Michael Bishop, Nebula-winning author

Everyone knows the legend of Christopher Sim. An interstellar hero with a rare talent for war, he changed
mankind's history forever when he forged a rag-tag group of misfits into the weapon that broke the alien Ashiyyur.

But now, in a forgotten file, Alex Benedict has found a startling piece of information. If it is true, then Christopher Sim was a fraud.

If he is to see it through, Alex Benedict will have to follow the dark track of a legend, into the heart of an alien galaxy, where he will confront a truth far stranger than anything he could have imagined…
The Yiddish Policemen's Union
Michael Chabon
What if, as Franklin Roosevelt once proposed, Alaska – and not Israel – had become the homeland for the Jews after the Second World War? In Michael Chabon's Yiddish-speaking 'Alyeska', Orthodox gangs in side-curls and knee breeches roam the streets of Sitka, where Detective Meyer Landsman discovers the corpse of a heroin-addled chess prodigy in the flophouse Meyer calls home. Marionette strings stretch back to the hands of charismatic Rebbe Gold, leader of a sect that seems to have drawn its mission statement from the Cosa Nostra. Meyer is determined to unsnarl the meaning behind the murder. Even if that means surrendering his badge and his dignity to the chief of Sitka's homicide unit – his fearsome ex-wife Bina.
The Andromeda Strain
Michael Crichton
From the author of Jurassic Park comes a captivating thriller about a deadly extraterrestrial microorganism, which threatens to annihilate human life.

Five prominent biophysicists have warned the United States government that sterilization procedures for returning space probes may be inadequate to guarantee uncontaminated re-entry to the atmosphere. Two years later, a probe satellite falls to the earth and lands in a desolate region of northeastern Arizona. Nearby, in the town of Piedmont, bodies lie heaped and flung across the ground, faces locked in frozen surprise. What could cause such shock and fear? The terror has begun, and there is no telling where it will end.
Gun, with Occasional Music
Jonathon Lethem
A hard-boiled detective tale full of talking animals and murder, from the award-winning author of Motherless Brooklyn and The Arrest.Gumshoe Conrad Metcalf has problems—there's a rabbit in his waiting room and a trigger-happy kangaroo on his tail. Near-future Oakland is a brave new world where evolved animals are members of society, the police monitor citizens by their karma levels, and mind-numbing drugs such as Forgettol and Acceptol are all the rage.
Mixing elements of sci-fi, noir, and mystery, this clever first novel from a beloved author is a wry, funny, and satiric look at all that the future may hold.

Metcalf has been shadowing Celeste, the wife of an affluent doctor. Perhaps he's falling a little in love with her at the same time. When the doctor turns up dead, our amiable investigator finds himself caught in a crossfire between the boys from the Inquisitor's Office and gangsters who operate out of the back room of a bar called the Fickle Muse.
The Automatic Detective
A. Lee Martinez
Even in Empire City, a town where weird science is the hope for tomorrow, it's hard for a robot to make his way. It's even harder for a robot named Mack Megaton, a hulking machine designed to bring mankind to its knees. But Mack's not interested in world domination. He's just a bot trying to get by, trying to demonstrate that he isn't just an automated smashing machine, and to earn his citizenship in the process. It should be as easy as crushing a tank for Mack, but some bots just can't catch a break.
When Mack's neighbors are kidnapped, Mack sets off on a journey through the dark alleys and gleaming skyscrapers of Empire City. Along the way, he runs afoul of a talking gorilla, a brainy dame, a mutant lowlife, a little green mob boss, and the secret conspiracy at the heart of Empire's founders—not to mention more trouble than he bargained for. What started out as one missing family becomes a battle for the future of Empire and every citizen that calls her home.
Revelation Space
Alastair Reynolds

Nine hundred thousand years ago, something wiped out the Amarantin. For the human colonists now settling the Amarantin homeworld Resurgam, it's of little more than academic interest, even after the discovery of a long-hidden, almost perfect Amarantin city and a colossal statue of a winged Amarantin. For brilliant but ruthless scientist Dan Sylveste, it's more than merelty intellectual curiosity – and he will stop at nothing to get at the truth. Even if the truth costs him everything.
REVELATION SPACE: a huge, magnificent space opera that ranges across the known and unknown universe … towards the most terrifying of destinations.
Great North Road
Peter F. Hamilton
When attending a Newcastle murder scene, Detective Sidney Hurst finds a dead North family clone. Yet none has been reported missing. And in 2122, 20 years ago, a North clone billionaire was horrifically murdered in the same manner on the tropical planet of St Libra. So if the murderer is still at large, was Angela Tramelo wrongly convicted? She never wavered under interrogation, claiming she alone survived an alien attack.
Investigating this potential alien threat now becomes the Human Defence Agency's top priority. St Libran biofuel is the lifeblood of Earth's economy and must be secured. A vast expedition is mounted via the Newcastle gateway, and experts are dispatched to the planet – with Angela Tramelo, grudgingly released from prison.
But the expedition is cut off deep within St Libra's rainforests, and the murders begin. Angela insists it's the alien, but her new colleagues aren't sure. Did she see an alien, or does she have other reasons for being on St Libra?
When Gravity Fails
George Alec Effinger
In a futuristic Middle East, plug-ins can turn anyone into a killer in this "wry and black and savage" Nebula and Hugo award finalist (George R. R. Martin).

Set in a high-tech near future featuring an ascendant Muslim world and divided Western superpowers, this cult classic takes us into a world with mind- or mood-altering drugs for any purpose, brains enhanced by electronic hardware with plug-in memory additions and modules offering the wearer new personalities, and bodies shaped to perfection by surgery. Marid Audran, an unmodified and fairly honest street hustler, lives in a decadent Arab ghetto, the Budayeen, and holds on tight to his cherished independence.

Then, against his best instincts, he becomes involved in a series of inexplicable murders. Some seem like routine assassinations, carried out with an old-fashioned handgun by a man wearing a plug-in James Bond persona; others, involving whores, feature prolonged torture and horrible mutilations. Soon the problem comes to the attention of Budayeen godfather Friedlander Bey—who makes Audran an offer he can't refuse.
The Anubis Gates
Tim Powers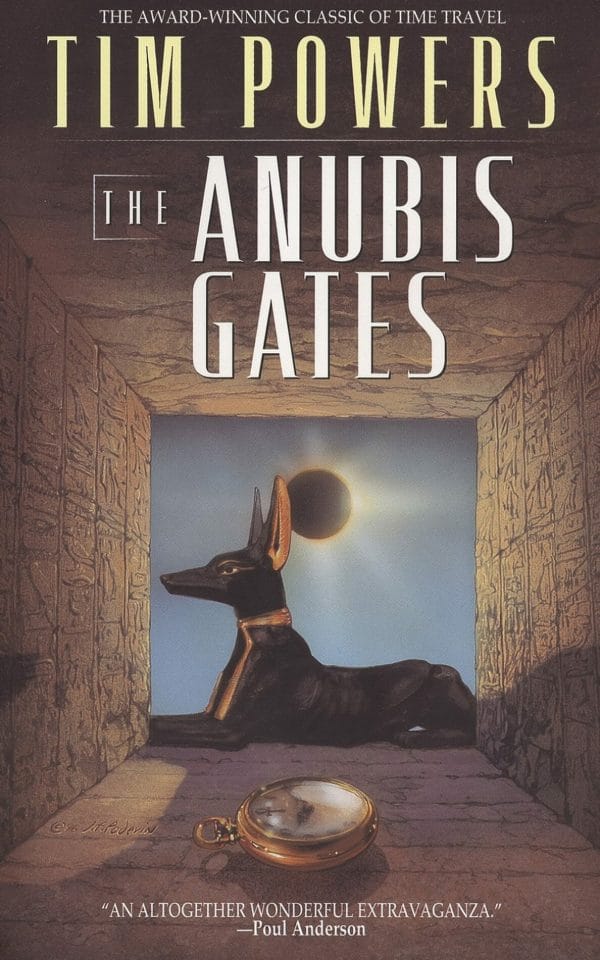 Brendan Doyle, a specialist in the work of the early-nineteenth century poet William Ashbless, reluctantly accepts an invitation from a millionaire to act as a guide to time-travelling tourists. But while attending a lecture given by Samuel Taylor Coleridge in 1810, he becomes marooned in Regency London, where dark and dangerous forces know about the gates in time.
Caught up in the intrigue between rival bands of beggars, pursued by Egyptian sorcerers, and befriended by Coleridge, Doyle somehow survives and learns more about the mysterious Ashbless than he could ever have imagined possible…
Red Planet Blues
Robert J. Sawyer
The name's Lomax—Alex Lomax. I'm the one and only private eye working the mean streets of New Klondike, the Martian frontier town that sprang up forty years ago after Simon Weingarten and Denny O'Reilly discovered fossils on the Red Planet. Back on Earth, where anything can be synthesized, the remains of alien life are the most valuable of all collectibles, so shiploads of desperate treasure hunters stampeded here in the Great Martian Fossil Rush.
I'm trying to make an honest buck in a dishonest world, tracking down killers and kidnappers among the failed prospectors, the corrupt cops, and a growing population of transfers—lucky stiffs who, after striking paleontological gold, upload their minds into immortal android bodies. But when I uncover clues to solving the decades-old murders of Weingarten and O'Reilly, along with a journal that may lead to their legendary mother lode of Martian fossils, God only knows what I'll dig up…
Pattern Recognition
William Gibson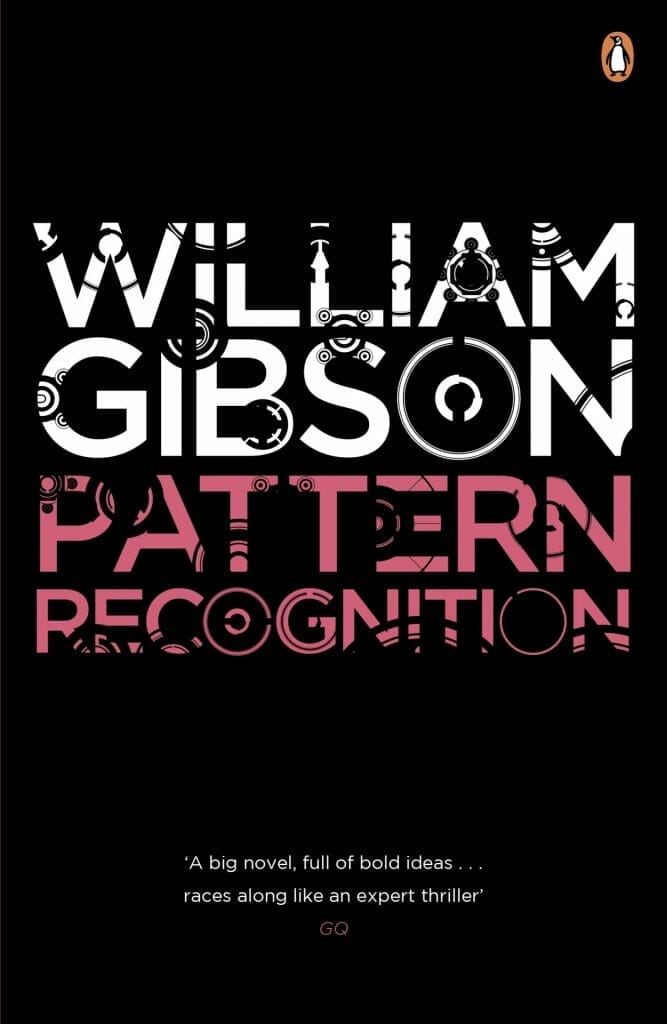 Cayce Pollard is a new kind of prophet—a world-renowned "coolhunter" who predicts the hottest trends. While in London to evaluate the redesign of a famous corporate logo, she's offered a different assignment: find the creator of the obscure, enigmatic video clips being uploaded to the internet—footage that is generating massive underground buzz worldwide.

Still haunted by the memory of her missing father—a Cold War security guru who disappeared in downtown Manhattan on the morning of September 11, 2001—Cayce is soon traveling through parallel universes of marketing, globalization, and terror, heading always for the still point where the three converge. From London to Tokyo to Moscow, she follows the implications of a secret as disturbing—and compelling—as the twenty-first century promises to be…
Dark Matter
Blake Crouch
"Are you happy with your life?"

Those are the last words Jason Dessen hears before the masked abductor knocks him unconscious.

Before he awakens to find himself strapped to a gurney, surrounded by strangers in hazmat suits.

Before a man Jason's never met smiles down at him and says, "Welcome back, my friend."

In this world he's woken up to, Jason's life is not the one he knows. Hiswife is not his wife. His son was never born. And Jason is not an ordinary college physics professor, but a celebrated genius who has achieved something remarkable. Something impossible.
World War Z
Max Brooks
We survived the zombie apocalypse, but how many of us are still haunted by that terrible time? We have (temporarily?) defeated the living dead, but at what cost? Told in the haunting and riveting voices of the men and women who witnessed the horror firsthand, World War Z is the only record of the pandemic.

The Zombie War came unthinkably close to eradicating humanity. Max Brooks, driven by the urgency of preserving the acid-etched first-hand experiences of the survivors, traveled across the United States of America and throughout the world, from decimated cities that once teemed with upwards of thirty million souls to the most remote and inhospitable areas of the planet. He recorded the testimony of men, women, and sometimes children who came face-to-face with the living, or at least the undead, hell of that dreadful time. World War Z is the result. Never before have we had access to a document that so powerfully conveys the depth of fear and horror. The ineradicable spirit of resistance, that gripped human society through the plague years.
Ready Player One
Ernest Cline
A world at stake. A quest for the ultimate prize. Are you ready?

In the year 2045, reality is an ugly place. The only time Wade Watts really feels alive is when he's jacked into the OASIS. A vast virtual world where most of humanity spends their days.

When the eccentric creator of the OASIS dies, he leaves behind a series of fiendish puzzles, based on his obsession with the pop culture of decades past. Whoever is first to solve them will inherit his vast fortune—and control of the OASIS itself.

Then Wade cracks the first clue. Suddenly he's beset by rivals who'll kill to take this prize. The race is on—and the only way to survive is to win.
Uglies
Scott Westerfield
Tally is about to turn sixteen, and she can't wait. In just a few weeks she'll have the operation that will turn her from a repellent ugly into a stunningly attractive pretty. And as a pretty, she'll be catapulted into a high-tech paradise where her only job is to have fun.
But Tally's new friend Shay isn't sure she wants to become a pretty. When Shay runs away, Tally learns about a whole new side of the pretty world—and it isn't very pretty. The authorities offer Tally a choice: find her friend and turn her in, or never turn pretty at all. Tally's choice will change her world forever.
The Caves of Steel
Isaac Asimov
Like most people left behind on an over-populated Earth, New York City police detective Elijah Baley had little love for either the arrogant Spacers or their robotic companions. But when a prominent Spacer is murdered under mysterious circumstances, Baley is ordered to the Outer Worlds to help track down the killer.
The relationship between Life and his Spacer superiors, who distrusted all Earthmen, was strained from the start. Then he learned that they had assigned him a partner: R. Daneel Olivaw. Worst of all was that the "R" stood for robot—and his positronic partner was made in the image and likeness of the murder victim!
The Martian
Andy Weir
Nominated as one of America's best-loved novels by PBS's The Great American Read

Six days ago, astronaut Mark Watney became one of the first people to walk on Mars.

Now, he's sure he'll be the first person to die there.

A dust storm nearly kills him and forces his crew to evacuate while thinking him dead. Mark finds himself stranded and completely alone with no way to even signal Earth that he's alive. Even if he could get word out, his supplies would be gone long before a rescue could arrive.

But Mark isn't ready to give up yet. Drawing on his ingenuity, his engineering skills—and a relentless, dogged refusal to quit—he steadfastly confronts one seemingly insurmountable obstacle after the next. Will his resourcefulness be enough to overcome the impossible odds against him?
All Systems Red
Martha Wells

A murderous android discovers itself in All Systems Red. A tense but funny Sci Fi book by Martha Wells that interrogates the roots of consciousness through Artificial Intelligence.

In a corporate-dominated spacefaring future, planetary missions must be approved and supplied by the Company. Exploratory teams are accompanied by Company-supplied security androids, for their own safety.

But in a society where contracts are awarded to the lowest bidder, safety isn't a primary concern.

On a distant planet, a team of scientists are conducting surface tests, shadowed by their Company-supplied 'droid — a self-aware SecUnit. It has hacked its own governor module, and refers to itself (though never out loud) as "Murderbot." Scornful of humans, all it really wants is to be left alone long enough to figure out who it is.

But when a neighboring mission goes dark, it's up to the scientists and their Murderbot to get to the truth.
Dead Space
Kali Wallace
An investigator must solve a brutal murder on a claustrophobic space station in this tense science fiction thriller from the author of Salvation Day.

Hester Marley used to have a plan for her life. But when a catastrophic attack left her injured, indebted, and stranded far from home, she was forced to take a dead-end security job with a powerful mining company in the asteroid belt. Now she spends her days investigating petty crimes to help her employer maximize its profits. She's surprised to hear from an old friend and fellow victim of the terrorist attack that ruined her life. That surprise quickly turns to suspicion when he claims to have discovered something shocking about their shared history and the tragedy that neither of them can leave behind.

Before Hester can learn more, her friend is violently murdered at a remote asteroid mine. Hester joins the investigation to find the truth, both about her friend's death and the information he believed he had uncovered. But catching a killer is only the beginning of Hester's worries. She soon realizes that everything she learns about her friend, his fellow miners, and the outpost they call home brings her closer to revealing secrets that very powerful and very dangerous people would rather keep hidden in the depths of space.
Never Let Me Go
Kazuo Ishiguro
As children, Kathy, Ruth, and Tommy were students at Hailsham, an exclusive boarding school secluded in the English countryside. It was a place of mercurial cliques and mysterious rules where teachers were constantly reminding their charges of how special they were.
Now, years later, Kathy is a young woman. Ruth and Tommy have reentered her life. And for the first time she is beginning to look back at their shared past and understand just what it is that makes them special—and how that gift will shape the rest of their time together.
Other Genres You Might Enjoy
Exploring New Literary Horizons: Sci-Fi Mystery Enthusiast's Guide to Diverse Genres
For those who find themselves captivated by the intricate blend of speculative science fiction and enigmatic mysteries, the world of literature offers a multitude of genres that might pique their interest. Sci-fi mystery enthusiasts possess a unique taste that can be expanded and enriched by delving into other literary realms that share thematic elements, engaging plots, and mind-bending concepts. Here are some genres that aficionados of sci-fi mystery books may thoroughly enjoy:
1. Cyberpunk: A Glimpse into Futuristic Urban Dystopias
Cyberpunk literature is a natural extension for those intrigued by the marriage of advanced technology and complex narratives. Just like sci-fi mystery, cyberpunk often delves into the intricacies of technology, often in the context of urban dystopias. These stories explore themes of artificial intelligence, virtual reality, corporate dominance, and social rebellion, drawing readers into immersive worlds where mystery and futuristic innovation collide.
2. Alternate History: Speculation and Intrigue across Timelines
Enthusiasts of sci-fi mysteries might find delight in exploring alternate history, where historical events take divergent paths due to speculative changes. These narratives often present a puzzle-like atmosphere, as characters uncover hidden truths behind the new historical landscapes. The genre's blending of real-world facts and speculative fiction mirrors the way sci-fi mystery novels seamlessly combine scientific possibilities with enigmatic puzzles.
3. Psychological Thrillers: Unraveling Minds and Enigmas
Readers who enjoy the intricate mental puzzles prevalent in sci-fi mysteries may also find themselves engrossed in psychological thrillers. These stories delve into the complexities of human behavior, often through unreliable narrators, unexpected twists, and the exploration of the human psyche. Psychological thrillers share the same sense of suspense and intellectual engagement as sci-fi mysteries, making them a natural transition for fans of both genres.
4. Space Opera: Expansive Mysteries in Galactic Settings
For those who relish the grandeur of interstellar mysteries, space opera is a captivating genre that offers vast cosmic landscapes and intricate plotlines. While space opera often emphasizes epic space battles and political intrigue, it can also encompass elements of mystery as characters navigate complex webs of conspiracy, espionage, and enigmatic cosmic phenomena.
Urban fantasy seamlessly blends the fantastical with the contemporary, creating a setting where magic and mystery intertwine within the familiar urban landscapes. Readers who appreciate the integration of otherworldly elements into mysteries might be drawn to urban fantasy's exploration of hidden magical realms, mythical creatures, and occult mysteries set against the backdrop of our modern world.
6. Hard-Boiled Detective Fiction: Classic Noir with a Twist
Fans of the mystery aspect in sci-fi mystery novels might find a kinship with hard-boiled detective fiction. These classic noir stories follow determined detectives as they navigate the gritty underbelly of society, solving crimes while wrestling with their own demons. In some cases, hard-boiled detective fiction takes a speculative turn, introducing elements of science fiction that resonate with the genre's mystery-solving core.
The world of literature is a vast expanse of genres waiting to be explored, and sci-fi mystery enthusiasts have a multitude of options to expand their literary horizons. Whether it's delving into futuristic cyberpunk worlds, unraveling alternate historical threads, or navigating the intricate landscapes of psychological thrillers, there's a genre to satisfy every craving for compelling narratives and intriguing puzzles.
---
Frequently Asked Questions
What are Si Fi Mystery Books?
A science fiction mystery book is a genre that combines elements of science fiction and mystery. It typically involves a futuristic or speculative setting where characters solve a puzzling and often speculative mystery, often involving advanced technology, alien encounters, or otherworldly phenomena.
What are common themes in science fiction mystery books?
Common themes include time travel, alternate realities, advanced technology, extraterrestrial life, artificial intelligence, and the exploration of the unknown. Mysteries in these books can involve solving crimes, uncovering conspiracies, and exploring the implications of scientific advancements.
Are science fiction mystery books suitable for all readers?
It depends on the specific book and its content. Some science fiction mystery books may contain complex scientific concepts and speculative ideas that might be challenging for younger or less experienced readers. It's important to check the book's recommended age range or content warnings before reading.
---