Whether you are a history buff eager to explore new dimensions of the past or a fantasy enthusiast seeking to wander through realms infused with historical authenticity, this collection of 32 historical fantasy books promises to captivate your imagination. From epic sagas to intimate character-driven tales, these novels invite you to embark on a literary odyssey where history and fantasy dance hand in hand.
So, let us turn the pages and embark on a remarkable journey through time and imagination, where the mysteries of history converge with the allure of the fantastical. Join us as we delve into the realm of historical fantasy, where the past is reshaped by the boundless realms of the human imagination.
 Table of Contents [CLICK HERE TO OPEN]
Best Historical Fantasy Books
While history offers us glimpses into the past, historical fantasy novels bridge the gap between reality and the fantastical. Where do you want to travel?
Demons in the Russian Wilderness? Check.
Immortals in 1700's France? Check.
Djinn Warriors in 18th-Centuary Cairo? Check.
Zombies during the American Civil War? Check!
We have no doubt that this epic list of Historical Fantasy books will have something that piques your interest!
The Poppy War – R.F. Kuang
For while the Nikara Empire is at peace, the Federation of Mugen still lurks across a narrow sea. The militarily advanced Federation occupied Nikan for decades after the First Poppy War, and only barely lost the continent in the Second. And while most of the people are complacent to go about their lives, a few are aware that a Third Poppy War is just a spark away . . .
Rin's shamanic powers may be the only way to save her people. But as she finds out more about the god that has chosen her, the vengeful Phoenix, she fears that winning the war may cost her humanity . . . and that it may already be too late.
Jonathan Strange and Mr Norrell – Susanna Clarke
In the midst of the Napoleonic Wars in 1806, most people believe magic to have long since disappeared from England – until the reclusive Mr. Norrell reveals his powers and becomes an overnight celebrity. Another practicing magician then emerges: the young and daring Jonathan Strange. He becomes Norrell's pupil, and the two join forces in the war against France. But Strange is increasingly drawn to the wild, most perilous forms of magic, and he soon risks sacrificing his partnership with Norrell and everything else he holds dear.
The Night Circus – Erin Morgenstern

The circus arrives without warning. No announcements precede it. It is simply there, when yesterday it was not.

But behind the scenes, a fierce competition is underway: a duel between two young magicians, Celia and Marco, who have been trained since childhood expressly for this purpose by their mercurial instructors. Despite the high stakes, Celia and Marco soon tumble headfirst into love, setting off a domino effect of dangerous consequences, and leaving the lives of everyone, from the performers to the patrons, hanging in the balance.
The Bear and the Nightingale – Katherine Arden
Winter lasts most of the year at the edge of the Russian wilderness, and in the long nights, Vasilisa and her siblings love to gather by the fire to listen to their nurse's fairy tales. Above all, Vasya loves the story of Frost, the blue-eyed winter demon. Wise Russians fear him, for he claims unwary souls, and they honor the spirits that protect their homes from evil.
Then Vasya's widowed father brings home a new wife from Moscow. Fiercely devout, Vasya's stepmother forbids her family from honoring their household spirits, but Vasya fears what this may bring. And indeed, misfortune begins to stalk the village.
But Vasya's stepmother only grows harsher, determined to remake the village to her liking and to groom her rebellious stepdaughter for marriage or a convent. As the village's defenses weaken and evil from the forest creeps nearer, Vasilisa must call upon dangerous gifts she has long concealed—to protect her family from a threat sprung to life from her nurse's most frightening tales.
His Majesty's Dragon – Naomi Novik
Aerial combat brings a thrilling new dimension to the Napoleonic Wars as valiant warriors rise to Britain's defense by taking to the skies . . . not aboard aircraft but atop the mighty backs of fighting dragons.

When HMS Reliant captures a French frigate and seizes its precious cargo, an unhatched dragon egg, fate sweeps Capt. Will Laurence from his seafaring life into an uncertain future–and an unexpected kinship with a most extraordinary creature. Thrust into the rarified world of the Aerial Corps as master of the dragon Temeraire, he will face a crash course in the daring tactics of airborne battle. For as France's own dragon-borne forces rally to breach British soil in Bonaparte's boldest gambit, Laurence and Temeraire must soar into their own baptism of fire.
The Golem and the Jinni – Helene Wecker
Chava is a golem, a creature made of clay by a disgraced rabbi knowledgeable in the ways of dark Kabbalistic magic. She serves as the wife to a Polish merchant who dies at sea on the voyage to America. As the ship arrives in New York in 1899, Chava is unmoored and adrift until a rabbi on the Lower East Side recognizes her for the creature she is and takes her in.
Ahmad is a jinni, a being of fire born in the ancient Syrian desert and trapped centuries ago in an old copper flask by a Bedouin wizard. Released by a Syrian tinsmith in a Manhattan shop, Ahmad appears in human form but is still not free. An iron band around his wrist binds him to the wizard and to the physical world.
Compulsively readable, The Golem and the Jinni weaves strands of Yiddish and Middle Eastern literature, historical fiction and magical fable, in a wondrously inventive tale that is mesmerizing and unforgettable.
The Invisible Life of Addie LaRue – V. E. Schwab
A Life No One Will Remember. A Story You Will Never Forget.

France, 1714: in a moment of desperation, a young woman makes a Faustian bargain to live forever—and is cursed to be forgotten by everyone she meets.

Thus begins the extraordinary life of Addie LaRue, and a dazzling adventure that will play out across centuries and continents, across history and art, as a young woman learns how far she will go to leave her mark on the world.

But everything changes when, after nearly 300 years, Addie stumbles across a young man in a hidden bookstore and he remembers her name.
Grave Mercy – Robin LaFevers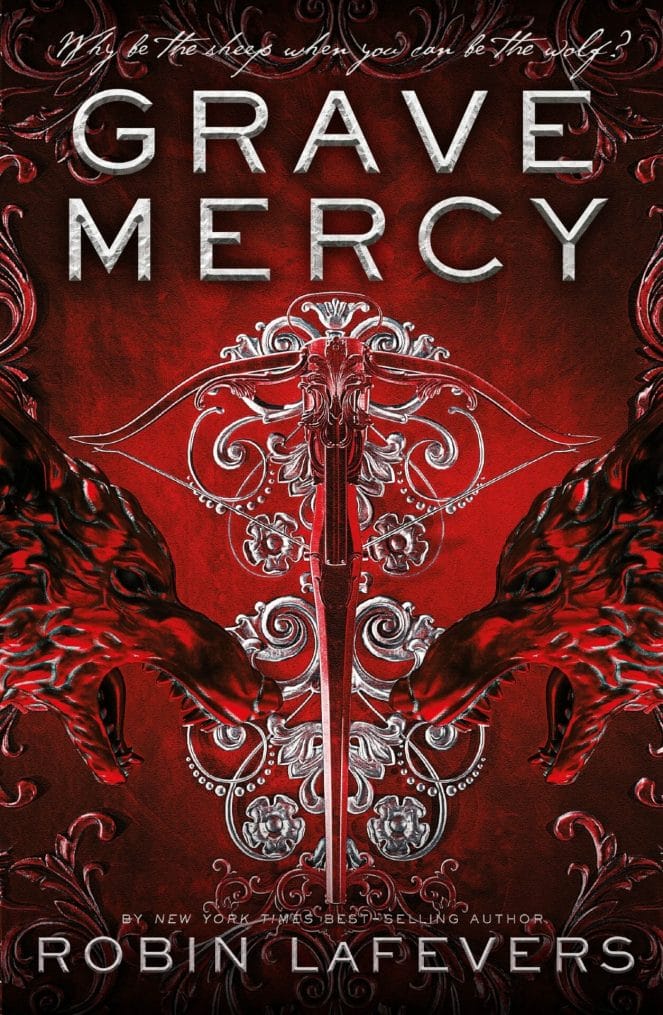 Why be the sheep, when you can be the wolf?
Seventeen-year-old Ismae escapes from the brutality of an arranged marriage into the sanctuary of the convent of St. Mortain, where the sisters still serve the gods of old. Here she learns that the god of Death Himself has blessed her with dangerous gifts—and a violent destiny. If she chooses to stay at the convent, she will be trained as an assassin and serve as a handmaiden to Death. To claim her new life, she must destroy the lives of others.
City of Brass – S. A. Chakraborty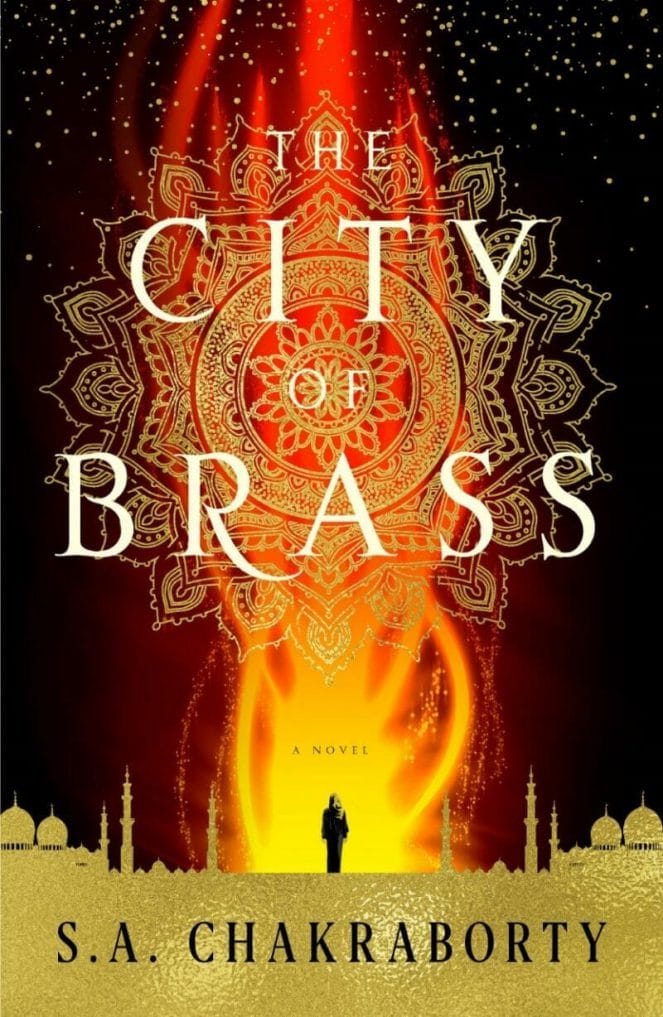 On the streets of eighteenth-century Cairo, Nahri is a con woman of unsurpassed skill. She makes her living swindling Ottoman nobles, hoping to one day earn enough to change her fortunes. But when Nahri accidentally summons Dara, an equally sly, darkly mysterious djinn warrior, during one of her cons, she learns that even the cleverest of schemes can have deadly consequences.
Forced to flee Cairo, Dara and Nahri journey together across hot, windswept sands teeming with creatures of fire and rivers where the mythical marid sleep, past ruins of once-magnificent human metropolises and mountains where the circling birds of prey are more than what they seem, to Daevabad, the legendary city of brass.
Babel – R.F Kuang
Traduttore, traditore: An act of translation is always an act of betrayal.
1828. Robin Swift is brought to London by the mysterious Professor Lovell. There, he trains for years in Latin, Ancient Greek, and Chinese, all in preparation for the day he'll enroll in Oxford University's prestigious Royal Institute of Translation—also known as Babel.
Babel is the world's center for translation and, more importantly, magic. Silver working—the art of manifesting the meaning lost in translation using enchanted silver bars—has made the British unparalleled in power, as its knowledge serves the Empire's quest for colonization.
Can powerful institutions be changed from within, or does revolution always require violence?
Outlander – Diana Gabaldon
Check out our in-depth look at one of the most legendary Historical Fantasy Books here!
Scottish Highlands, 1945. Claire Randall, a former British combat nurse, is just back from the war and reunited with her husband on a second honeymoon when she walks through a standing stone in one of the ancient circles that dot the British Isles. Suddenly she is a Sassenach—an "outlander"—in a Scotland torn by war and raiding clans in the year of Our Lord . . . 1743.
Claire is catapulted into the intrigues of a world that threatens her life, and may shatter her heart. Marooned amid danger, passion, and violence, Claire learns her only chance of safety lies in Jamie Fraser, a gallant young Scots warrior. What begins in compulsion becomes urgent need, and Claire finds herself torn between two very different men, in two irreconcilable lives.
Shades of Milk and Honey – Mary Robinette Kowal
Shades of Milk and Honey is exactly what we could expect from Jane Austen if she had been a fantasy writer: Pride and Prejudice meets Jonathan Strange & Mr. Norrell. It is an intimate portrait of a woman, Jane, and her quest for love in a world where the manipulation of glamour is considered an essential skill for a lady of quality.

Jane and her sister Melody vie for the attentions of eligible men, and while Jane's skill with glamour is remarkable, it is her sister who is fair of face. When Jane realizes that one of Melody's suitors is set on taking advantage of her sister for the sake of her dowry, she pushes her skills to the limit of what her body can withstand in order to set things right-and, in the process, accidentally wanders into a love story of her own.
Circe – Madeline Miller
In the house of Helios, god of the sun and mightiest of the Titans, a daughter is born. But Circe is a strange child — not powerful, like her father, nor viciously alluring like her mother. Turning to the world of mortals for companionship, she discovers that she does possess power — the power of witchcraft, which can transform rivals into monsters and menace the gods themselves.
Threatened, Zeus banishes her to a deserted island, where she hones her occult craft, tames wild beasts and crosses paths with many of the most famous figures in all of mythology, including the Minotaur, Daedalus and his doomed son Icarus, the murderous Medea, and, of course, wily Odysseus.
She Who Became the Sun – Shelley Parker-Chan
To possess the Mandate of Heaven, the female monk Zhu will do anything
"I refuse to be nothing…"
In a famine-stricken village on a dusty yellow plain, two children are given two fates. A boy, greatness. A girl, nothingness…
A Great and Terrible Beauty – Libba Bray
It's 1895, and after the suicide of her mother, 16-year-old Gemma Doyle is shipped off from the life she knows in India to Spence, a proper boarding school in England. Lonely, guilt-ridden, and prone to visions of the future that have an uncomfortable habit of coming true, Gemma's reception there is a chilly one.
To make things worse, she's been followed by a mysterious young Indian man, a man sent to watch her. But why? What is her destiny? And what will her entanglement with Spence's most powerful girls—and their foray into the spiritual world—lead to?
Sorcerer to the Crown – Zen Cho
Magic and mayhem clash with the British elite in this whimsical and sparkling debut.

The Royal Society of Unnatural Philosophers maintains the magic within His Majesty's lands. But lately, the once proper institute has fallen into disgrace, naming an altogether unsuitable gentleman as their Sorcerer Royal and allowing England's stores of magic to bleed dry. At least they haven't stooped so low as to allow women to practice what is obviously a man's profession…

At his wit's end, Zacharias Wythe, Sorcerer Royal of the Unnatural Philosophers, ventures to the border of Fairyland to discover why England's magical stocks are drying up, an adventure that brings him in contact with Prunella Gentlewoman, a woman with immense power and an unfathomable gift, and sets him on a path which will alter the nature of sorcery in all of Britain—and the world at large…
The Song of Achilles – Madeline Miller
ONE OF THE INTERNET'S FAVORITE LGBTQ HISTORICAL FANTASY BOOKS
"At once a scholar's homage to The Iliad and startlingly original work of art by an incredibly talented new novelist….A book I could not put down."
A tale of gods, kings, immortal fame, and the human heart, The Song of Achilles is a dazzling literary feat that brilliantly reimagines Homer's enduring masterwork, The Iliad. An action-packed adventure, an epic love story, a marvelously conceived and executed page-turner, Miller's monumental debut novel has already earned resounding acclaim from some of contemporary fiction's brightest lights—and fans of Mary Renault, Bernard Cornwell, Steven Pressfield, and Colleen McCullough's Masters of Rome series will delight in this unforgettable journey back to ancient Greece in the Age of Heroes.
The Diviners – Libba Bray
Evangeline O'Neill has been exiled from her boring old hometown and sent off to the bustling streets of New York City–and she is ecstatic. It's 1926, and New York is filled with speakeasies, Ziegfeld girls, and rakish pickpockets. The only catch is that she has to live with her uncle Will and his unhealthy obsession with the occult. Evie worries he'll discover her darkest secret: a supernatural power that has only brought her trouble so far.
When the police find a murdered girl branded with a cryptic symbol and Will is called to the scene, Evie realizes her gift could help catch a serial killer. As Evie jumps headlong into a dance with a murderer, other stories unfurl in the city that never sleeps. And unknown to all, something dark and evil has awakened….
These Violent Delights – Chloe Gong
The year is 1926, and Shanghai hums to the tune of debauchery.
A blood feud between two gangs runs the streets red, leaving the city helpless in the grip of chaos. At the heart of it all is eighteen-year-old Juliette Cai, a former flapper who has returned to assume her role as the proud heir of the Scarlet Gang—a network of criminals far above the law. Their only rivals in power are the White Flowers, who have fought the Scarlets for generations. And behind every move is their heir, Roma Montagov, Juliette's first love…and first betrayal.
Daughter of the Forest – Juliet Marillier
Daughter of the Forest is a testimony to an incredible author's talent, a first novel and the beginning of a trilogy like no other. A mixture of history and fantasy, myth and magic, legend and love.

Lord Colum of Sevenwaters is blessed with six sons: Liam, a natural leader; Diarmid, with his passion for adventure; twins Cormack and Conor, each with a different calling; rebellious Finbar, grown old before his time by his gift of the Sight; and the young, compassionate Padriac.

But it is Sorcha, the seventh child and only daughter, who alone is destined to defend her family. For her father has been bewitched, and her brothers bound by a spell that only Sorcha can lift.

To reclaim the lives of her brothers, Sorcha leaves the only safe place she has ever known. She embarks on a journey filled with pain, loss, and terror.
Mexican Gothic – Silvia Moreno-Garcia
IN DEVELOPMENT AS A HULU ORIGINAL LIMITED SERIES PRODUCED BY KELLY RIPA AND MARK CONSUELOS. WINNER OF THE LOCUS AWARD. NOMINATED FOR THE BRAM STOKER AWARD
After receiving a frantic letter from her newly-wed cousin begging for someone to save her from a mysterious doom, Noemí Taboada heads to High Place, a distant house in the Mexican countryside. She's not sure what she will find. Her cousin's husband, a handsome Englishman, is a stranger, and Noemí knows little about the region.

Noemí is also an unlikely rescuer. She's a glamorous debutante, and her chic gowns and perfect red lipstick are more suited for cocktail parties than sleuthing. But she's also tough and smart, with an indomitable will.

Noemí, mesmerized by the terrifying yet seductive world of High Place, may find it impossible to leave this house behind.
My Lady Jane – Cynthia Hand et Al.
At sixteen, Lady Jane Grey is about to be married off to a stranger. She's also caught up in a conspiracy to rob her cousin, King Edward, of his throne. But those trifling problems aren't for Jane to worry about. Jane gets to be Queen of England.
Like that could go wrong.
Gods of Jade and Shadow – Silvia Moreno-Garcia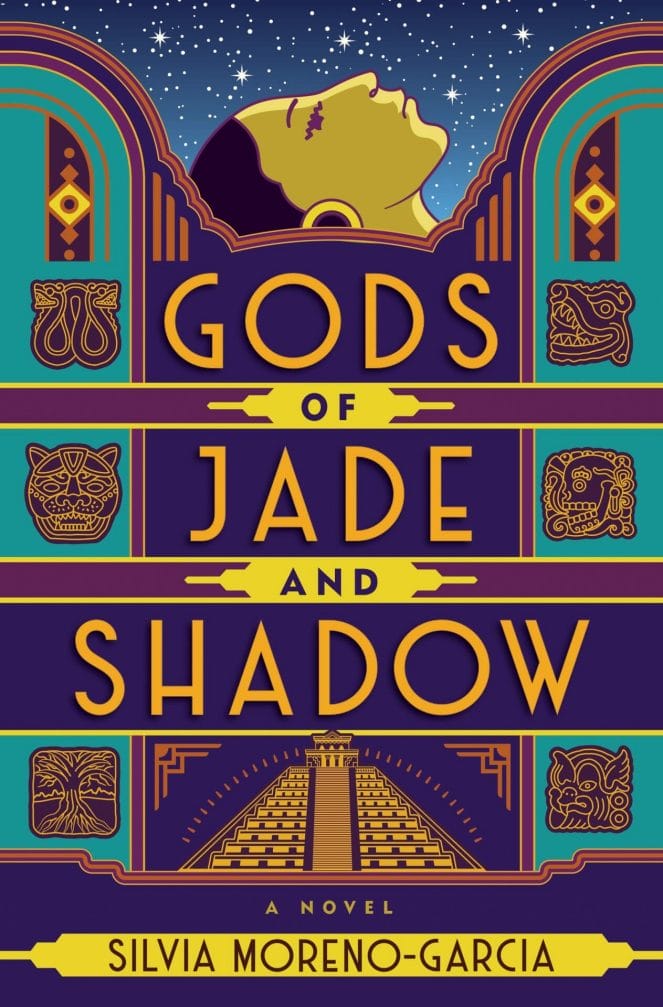 NEBULA AWARD FINALIST. NAMED ONE OF THE BEST HISTORICAL FANSTASY BOOKS OF THE YEAR BY NPR . Tordotcom . The New York Public Library . BookRiot

The Jazz Age is in full swing, but Casiopea Tun is too busy cleaning the floors of her wealthy grandfather's house to listen to any fast tunes. Nevertheless, she dreams of a life far from her dusty small town in southern Mexico. A life she can call her own.

In the company of the strangely alluring god and armed with her wits, Casiopea begins an adventure that will take her on a cross-country odyssey from the jungles of Yucatán to the bright lights of Mexico City. And deep into the darkness of the Mayan underworld…
The Girl in the Tower – Katherine Arden
Vasilisa faces an impossible choice. Driven from her home by frightened villagers, the only options left for her are marriage or the convent. She cannot bring herself to accept either fate and instead chooses adventure, dressing herself as a boy and setting off astride her magnificent stallion Solovey.
But after Vasilisa prevails in a skirmish with bandits, everything changes. The Grand Prince of Moscow anoints her a hero for her exploits, and she is reunited with her beloved sister and brother. She dares not reveal to the court that she is a girl. If her deception were discovered it would have terrible consequences for herself and her family. Before she can untangle herself from Moscow's intrigues—and as Frost provides counsel that may or may not be trustworthy—she will also confront an even graver threat lying in wait for all of Moscow itself.
Blood of a Novice – Davis Ashura
Cam Folde will shake the very fabric of creation… or see all his hopes turn to ash.

The son of the town drunk, Cam never figured on letting his family name hold him down. He always strove to dream bigger, to fight for something better, to achieve more than what everyone else expected of him.

But as they say, 'once a Folde, always a Folde'. When a decision to rescue a friend leads to disaster, fortune's favor is lost. Cam spirals away from his dreams and ambitions; his fall finally ending at the bottom of a bottle.
The Dark Days Club – Alison Goodman
London, April 1812. On the eve of eighteen-year-old Lady Helen Wrexhall's presentation to the queen, one of her family's housemaids disappears. Now Helen is drawn into the shadows of Regency London. There, she meets Lord Carlston, one of the few who can stop the perpetrators: a cabal of demons infiltrating every level of society. Dare she ask for his help, when his reputation is almost as black as his lingering eyes? And will her intelligence and headstrong curiosity wind up leading them into a death trap?
Dread Nation – Justina Ireland
At once provocative, terrifying, and darkly subversive, Dread Nation is Justina Ireland's stunning vision of an America both foreign and familiar. A country on the brink, at the explosive crossroads where race, humanity, and survival meet.
In this new America, safety for all depends on the work of a few. Laws like the Native and Negro Education Act require certain children attend combat schools to learn to put down the dead.
But there are also opportunities—and Jane is studying to become an Attendant, trained in both weaponry and etiquette to protect the well-to-do. It's a chance for a better life for Negro girls like Jane. After all, not even being the daughter of a wealthy white Southern woman could save her from society's expectations.
Mists of Avalon – Marion Zimmer Bradley
The magical saga of the women behind King Arthur's throne.

"A monumental reimagining of the Arthurian legends . . . reading it is a deeply moving and at times uncanny experience. . . . An impressive achievement."—The New York Times Book Review

In Marion Zimmer Bradley's masterpiece, we see the tumult and adventures of Camelot's court through the eyes of the women who bolstered the king's rise and schemed for his fall. From their childhoods through the ultimate fulfillment of their destinies. We follow these women and the diverse cast of characters that surrounds them. We watch as the great Arthurian epic unfolds stunningly before us.
A Marvellous Light – Freya Marske
Robin Blyth has more than enough bother in his life. He's struggling to be a good older brother, a responsible employer, and the harried baronet of a seat gutted by his late parents' excesses. When an administrative mistake sees him named the civil service liaison to a hidden magical society, he discovers what's been operating beneath the unextraordinary reality he's always known.
Now Robin must contend with the beauty and danger of magic, an excruciating deadly curse, and the alarming visions of the future that come with it. Not to mention Edwin Courcey, who clearly wishes Robin were anyone and anywhere else.
The Once and Future Witches – Alix E. Harrow

In 1893, there's no such thing as witches. There used to be, in the wild, dark days before the burnings began. But now witching is nothing but tidy charms and nursery rhymes. If the modern woman wants any measure of power, she must find it at the ballot box.

But when the Eastwood sisters―James Juniper, Agnes Amaranth, and Beatrice Belladonna―join the suffragists of New Salem, they begin to pursue the forgotten words and ways that might turn the women's movement into the witch's movement.

There's no such thing as witches. But there will be.
A Darker Side of Magic – V.E Schwab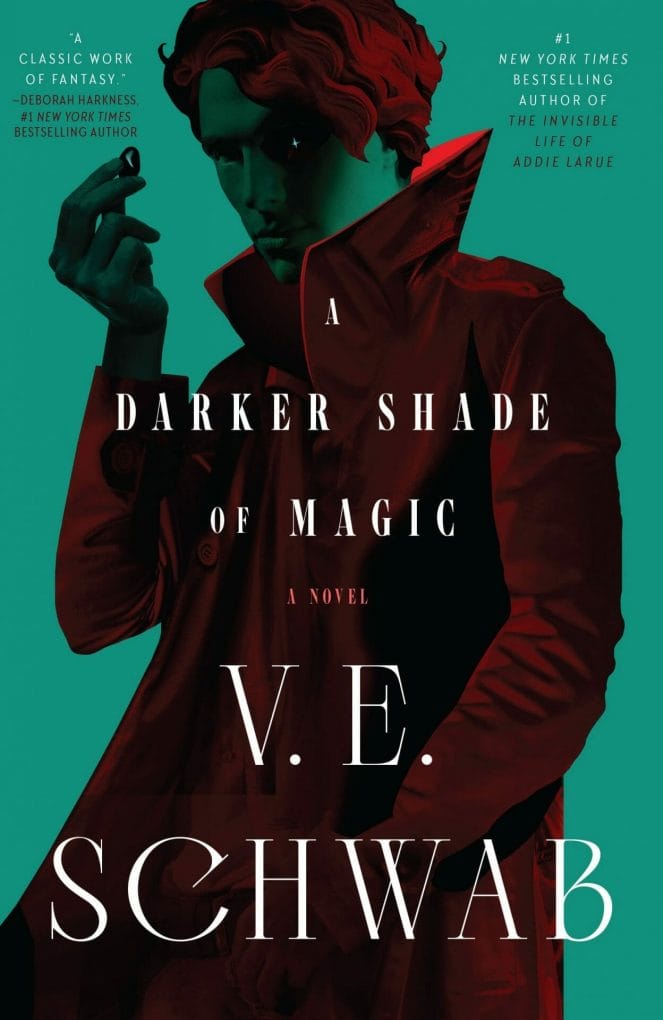 Kell is one of the last Antari—magicians with a rare, coveted ability to travel between parallel Londons; Red, Grey, White, and, once upon a time, Black.

Kell was raised in Arnes—Red London—and officially serves the Maresh Empire as an ambassador. Traveling between the frequent bloody regime changes in White London and the court of George III in the dullest of Londons, the one without any magic left to see.

Unofficially, Kell is a smuggler. They service people willing to pay for even the smallest glimpses of a world they'll never see. It's a defiant hobby with dangerous consequences, which Kell is now seeing firsthand.
Half a Soul – Olivia Atwater

It's difficult to find a husband in Regency England when you're a young lady with only half a soul.

Ever since she was cursed by a faerie, Theodora Ettings has had no sense of fear or embarrassment. An unfortunate condition that leaves her prone to accidental scandal. Dora hopes to be a quiet, sensible wallflower during the London Season. Then Elias Wilder, the strange, handsome, and utterly ill-mannered Lord Sorcier, discovers her condition. Now she is instead drawn into peculiar and dangerous faerie affairs.
---
Frequently Asked Questions
What is a historical fantasy book?
Typically, Historical Fiction is a blend of Fantasy and Historical fiction. The popular characteristics of these novels is that they have fantasy elements. Yet, there is a realistic and (with a pinch of salt) an effort to remain historically accurate.
Many people find Historical Fantasy books a starting point for delving into Historical Fiction as the fantasy element makes these books less 'daunting'.
Can historical fiction have fantasy?
Absolutely! Whilst it is important to stay true to the time period of which the novel is set, these unfamiliar places and times can be a perfect place to incorporate fantasy without it seeming out of place.
What is the difference between historical fiction and fantasy?
The historical fantasy is a hybrid of two seemingly opposed modes, fantasy, with its explicit rejection of consensus reality. Historical fiction, a genre grounded in realism and historically accurate events.
---
Enjoyed these Historical Fantasy books? Why not try out some Fantastical Mysteries?