In the realm of literature, there exists a genre that ignites our deepest fears, delves into the macabre corners of our minds, and embraces the haunting beauty of the supernatural. Welcome to the mesmerizing world of Gothic fantasy books, where shadows come alive, ancient secrets stir in forgotten corners, and eerie atmospheres bewitch our senses.
In this article, we embark on a thrilling journey through the hallowed halls of Gothic fantasy literature, shedding light on 20 remarkable novels that have left an indelible mark on the genre. Are you ready?
Table of Contents [CLICK HERE TO OPEN]
Gothic Fantasy Books List
These novels are adorned with intricate storytelling, vivid imagery, and unforgettable characters who navigate treacherous landscapes filled with mystery, despair, and ethereal beauty. Whether it's exploring the depths of a haunted manor, unraveling the enigma of a cursed artifact, or venturing into the eerie realms of the fae, these tales will ensnare you with their haunting allure and keep you spellbound until the final page.
The Historian – Elizabeth Kostova
The record-breaking phenomenon from Elizabeth Kostova is a celebrated masterpiece that "refashioned the vampire myth into a compelling contemporary novel, a late-night page-turner" (San Francisco Chronicle).

Breathtakingly suspenseful and beautifully written, The Historian is the story of a young woman plunged into a labyrinth where the secrets of her family's past connect to an inconceivable evil: the dark fifteenth-century reign of Vlad the Impaler and a time-defying pact that may have kept his awful work alive through the ages. The search for the truth becomes an adventure of monumental proportions, taking us from monasteries and dusty libraries to the capitals of Eastern Europe—in a feat of storytelling so rich, so hypnotic, so exciting that it has enthralled readers around the world.
All the Murmuring Bones – A.G. Slatter
'Harrowing and beautiful, this is the grim, fairy-tale gothic you've been waiting for' CHRISTOPHER GOLDEN, New York Times bestselling author of Ararat

Long ago Miren O'Malley's family prospered due to a deal struck with the mer: safety for their ships in return for a child of each generation. But for many years the family have been unable to keep their side of the bargain and have fallen into decline. Miren's grandmother is determined to restore their glory, even at the price of Miren's freedom.

A spellbinding tale of dark family secrets, magic and witches, and creatures of myth and the sea; of strong women and the men who seek to control them.
Coraline – Neil Gaiman

When Coraline steps through a door to find another house strangely similar to her own (only better), things seem marvelous.
But there's another mother there, and another father, and they want her to stay and be their little girl. They want to change her and never let her go.
Coraline will have to fight with all her wit and courage if she is to save herself and return to her ordinary life.
The Haunting of Hill House – Shirley Jackson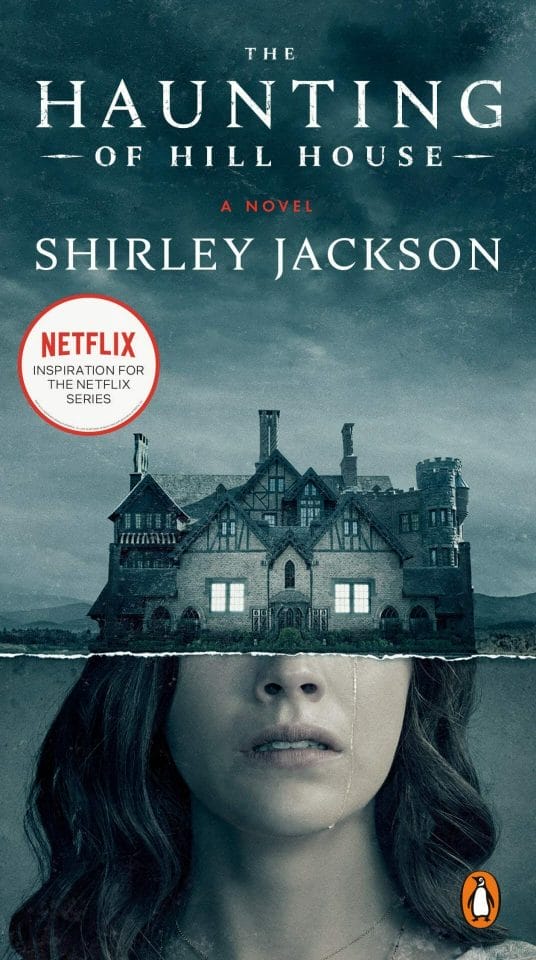 The greatest haunted house story ever written, the inspiration for a 10-part Netflix series directed by Mike Flanagan and starring Michiel Huisman, Carla Gugino, and Timothy Hutton

First published in 1959, Shirley Jackson's The Haunting of Hill House has been hailed as a perfect work of unnerving terror. It is the story of four seekers who arrive at a notoriously unfriendly pile called Hill House: Dr. Montague, an occult scholar looking for solid evidence of a "haunting"; Theodora, his lighthearted assistant; Eleanor, a friendless, fragile young woman well acquainted with poltergeists; and Luke, the future heir of Hill House. At first, their stay seems destined to be merely a spooky encounter with inexplicable phenomena. But Hill House is gathering its powers—and soon it will choose one of them to make its own.
Gideon the Ninth – Tamsyn Muir
The Emperor needs necromancers.

The Ninth Necromancer needs a swordswoman.

Gideon has a sword, some dirty magazines, and no more time for undead nonsense.

Tamsyn Muir's Gideon the Ninth unveils a solar system of swordplay, cut-throat politics, and lesbian necromancers. Her characters leap off the page, as skillfully animated as arcane revenants. The result is a heart-pounding epic science fantasy.

Brought up by unfriendly, ossifying nuns, ancient retainers, and countless skeletons, Gideon is ready to abandon a life of servitude and an afterlife as a reanimated corpse. She packs up her sword, her shoes, and her dirty magazines, and prepares to launch her daring escape. But her childhood nemesis won't set her free without a service.

Harrowhark Nonagesimus, Reverend Daughter of the Ninth House and bone witch extraordinaire, has been summoned into action. The Emperor has invited the heirs to each of his loyal Houses to a deadly trial of wits and skill. If Harrowhark succeeds she will be become an immortal, all-powerful servant of the Resurrection, but no necromancer can ascend without their cavalier. Without Gideon's sword, Harrow will fail, and the Ninth House will die.

Of course, some things are better left dead.
What Big Teeth – Rose Szabo
Eleanor Zarrin has been estranged from her wild family for years. When she flees boarding school after a horrifying incident, she goes to the only place she thinks is safe. The home she left behind. But when she gets there, she struggles to fit in with her monstrous relatives, who prowl the woods around the family estate and read fortunes in the guts of birds.
Eleanor finds herself desperately trying to hold the family together—in order to save them all, Eleanor must learn to embrace her family of monsters and tame the darkness inside her.
Carmilla – Joseph Sheridan Le Fanu
Carmilla is an 1872 Gothic novella by Irish author Joseph Sheridan Le Fanu and one of the early works of vampire fiction, predating Bram Stoker's Dracula (1897) by 26 years
First published as a serial in The Dark Blue (1871–72), the story is narrated by a young woman preyed upon by a female vampire named Carmilla, later revealed to be Mircalla, Countess Karnstein. Le Fanu presents the story as part of the casebook of Dr. Hesselius, whose departures from medical orthodoxy rank him as the first occult detective in literature.
Beloved – Toni Morrison
Sethe was born a slave and escaped to Ohio, but eighteen years later she is still not free. Sethe has too many memories of Sweet Home, the beautiful farm where so many hideous things happened. And Sethe's new home is haunted by the ghost of her baby, who died nameless. The tombstone is engraved with a single word: Beloved.
Beautiful Creatures – Kami Garcia & Margaret Stohl

Lena Duchannes is unlike anyone the small Southern town of Gatlin has ever seen, and she's struggling to conceal her power, and a curse that has haunted her family for generations. But even within the overgrown gardens and crumbling graveyards of the forgotten South, a secret cannot stay hidden forever.
Ethan Wate, who has been counting the months until he can escape from Gatlin, is haunted by dreams of a beautiful girl he has never met. When Lena moves into the town's oldest and most infamous plantation, Ethan is inexplicably drawn to her. He is determined to uncover the connection between them.
In a town with no surprises, one secret could change everything.
Frankenstein – Mary Shelley
One of the pioneers of Gothic Fantasy Books – this classic novel needs no introduction.
The creature at the center of this tale is more than just a lumbering giant. He is in reality a thinking intelligent being who is tormented by a world in which he does not belong. Shelley draws upon the universal themes of creation and the nature of existence with the overall need for acceptance. As the narrative points out, it is without this acceptance that the true monster, the violent nature of humanity, emerges.
In the story, Swiss scientist Dr. Victor Frankenstein is obsessed with the secret of creation. He cobbles together a body he's determined to bring to life until that one fateful night, when he actually does. As the creature opens his eyes, the doctor is repulsed to see that this is not his vision of perfection, but is instead a hideous monster. Dr. Frankenstein abandons his repulsive creation. In doing so, sets in motion a chain of violence and terror wrought on by a monster who just will not be ignored.
Interview with the Vampire – Anne Rice
"A magnificent, compulsively readable thriller . . . Rice begins where Bram Stoker and the Hollywood versions leave off and penetrates directly to the true fascination of the myth—the education of the vampire."—Chicago Tribune

Here are the confessions of a vampire. Hypnotic, shocking, and chillingly sensual, this is a novel of mesmerizing beauty and astonishing force—a story of danger and flight, of love and loss, of suspense and resolution, and of the extraordinary power of the senses.
The Picture of Dorian Gray – Oscar Wilde

One of the pioneers of Gothic Fantasy Books – this classic novel needs no introduction.
In the wealthy and vain hedonist Dorian Gray, London painter Basil Hallward has found his muse. Only when the portrait of Dorian begins to age, while the man himself remains untouched by time, do they realize they may have made a deal with the devil.
The Strange Case of Dr. Jekyll and Mr. Hyde – Robert Louis Stevenson
Dr. Henry Jekyll, fascinated by the dichotomy of good and evil, no longer wants to inhibit his dark side. He concocts a potion to create the alter ego of Mr. Edward Hyde. With the burden of evil placed on Hyde, Jekyll can now take pleasure in his immoral, nefarious fantasies—free of conscience and guilt. It's when Hyde turns to murder that Jekyll realizes how monstrous his impulses are and how hard they are to suppress.
Exploring the nature of shame, repression, desire, and control, Stevenson's story has so endured that "a Jekyll and Hyde personality" has become part of our lexicon in understanding our own—sometimes involuntary—duality.
House of Salt and Sorrows – Erin A. Craig
In a manor by the sea, twelve sisters are cursed.
Annaleigh lives a sheltered life at Highmoor with her sisters and their father and stepmother. Once there were twelve, but loneliness fills the grand halls now that four of the girls' lives have been cut short. Each death was more tragic than the last. The plague, a plummeting fall, a drowning, a slippery plunge. There are whispers throughout the surrounding villages that the family is cursed by the gods.
Disturbed by a series of ghostly visions, Annaleigh becomes increasingly suspicious that her sister's deaths were no accidents. The girls have been sneaking out every night to attend glittering balls. Dancing until dawn in silk gowns and shimmering slippers, and Annaleigh isn't sure whether to try to stop them or to join their forbidden trysts. Because who–or what–are they really dancing with?
When Annaleigh's involvement with a mysterious stranger who has secrets of his own intensifies. It's a race to unravel the darkness that has fallen over her family. Before it claims her next.
Fevre Dream – George R.R. Martin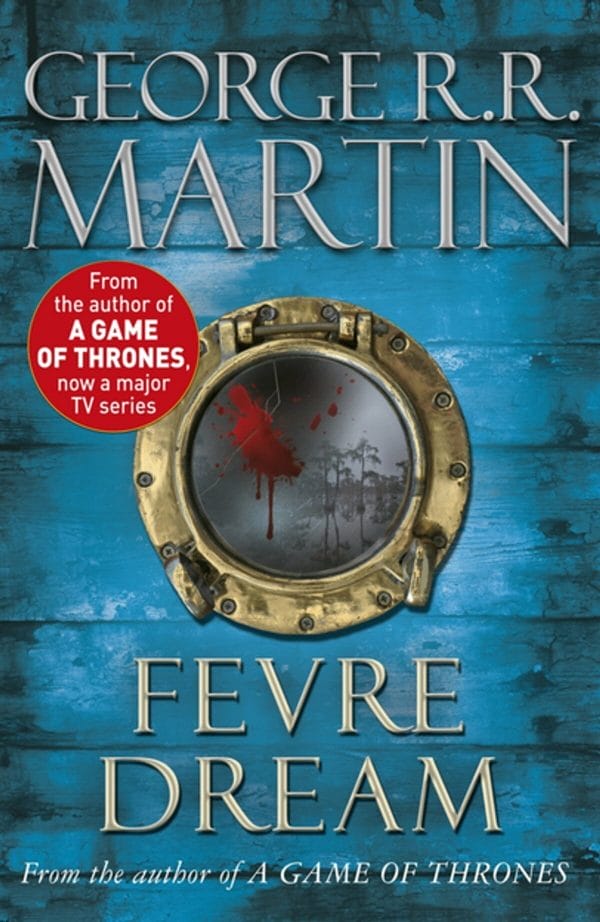 A THRILLING REINVENTION OF THE VAMPIRE NOVEL BY THE MASTER OF MODERN FANTASY, GEORGE R. R. MARTIN

Abner Marsh, a struggling riverboat captain, suspects that something's amiss when he is approached by a wealthy aristocrat with a lucrative offer. The hauntingly pale, steely-eyed Joshua York doesn't care that the icy winter of 1857 has wiped out all but one of Marsh's dilapidated fleet. Nor does he care that he won't earn back his investment in a decade. York's reasons for traversing the powerful Mississippi are to be none of Marsh's concern. No matter how bizarre, arbitrary, or capricious York's actions may prove. Not until the maiden voyage of Fevre Dream does Marsh realize that he has joined a mission both more sinister, and perhaps more noble, than his most fantastic nightmare.
Dracula – Bram Stoker
Earnest and naive solicitor Jonathan Harker travels to Transylvania to organise the estate of the infamous Count Dracula at his crumbling castle in the ominous Carpathian Mountains. Through notes and diary entries, Harker keeps track of the horrors and terrors that beset him at the castle. Telling his fiancé Mina of the Count's supernatural powers and his own imprisonment. Although Harker eventually manages to escape and reunite with Mina, his experiences have led to a mental breakdown of sorts.
Meanwhile in England, Mina's friend Lucy has been bitten and begins to turn into a vampire. With the help of Professor Van Helsing, a previous suitor of Lucy's, Seward, and Lucy's fiancé Holmwood attempt to thwart Count Dracula and his attempts on Lucy and consequently Mina's life.
Arguably the most enduring Gothic novel of the 19th Century, Bram Stoker's Dracula is as chilling today in its depiction of the vampire world and its exploration of Victorian values as it was at its time of publication.
Titus Groan – Mervyn Peake
As the novel opens, Titus, heir to Lord Sepulchrave, has just been born. He stands to inherit the miles of rambling stone and mortar that form Gormenghast Castle. Meanwhile, far away and in the kitchen, a servant named Steerpike escapes his drudgework and begins an auspicious ascent to power.
Inside of Gormenghast, all events are predetermined by complex rituals, the origins of which are lost in time. The castle is peopled by dark characters in half-lit corridors. Dreamlike and macabre, Peake's extraordinary novel is one of the most astonishing and fantastic works in modern fiction.
Ninth House – Leigh Bardugo
A Modern Addition to Gothic Fantasy Books
Goodreads Choice Award Winner
Locus Finalist

Galaxy "Alex" Stern is the most unlikely member of Yale's freshman class. Raised in the Los Angeles hinterlands by a hippie mom, Alex dropped out of school early and into a world of shady drug-dealer boyfriends, dead-end jobs, and much, much worse. In fact, by age twenty, she is the sole survivor of a horrific, unsolved multiple homicide. Some might say she's thrown her life away. But at her hospital bed, Alex is offered a second chance: to attend one of the world's most prestigious universities on a full ride. What's the catch, and why her?

Still searching for answers, Alex arrives in New Haven tasked by her mysterious benefactors with monitoring the activities of Yale's secret societies. Their eight windowless "tombs" are the well-known haunts of the rich and powerful. But their occult activities are more sinister and more extraordinary than any paranoid imagination might conceive. They tamper with forbidden magic. They raise the dead. And, sometimes, they prey on the living.
The Year of the Witching – Alexis Henderson
A young woman living in a rigid, puritanical society discovers dark powers within herself in this stunning, feminist fantasy debut.

In the lands of Bethel, where the Prophet's word is law, Immanuelle Moore's very existence is blasphemy. Her mother's union with an outsider of a different race cast her once-proud family into disgrace. Immanuelle does her best to worship the Father, follow Holy Protocol, and lead a life of submission, devotion, and absolute conformity, like all the other women in the settlement.

But a mishap lures her into the forbidden Darkwood surrounding Bethel, where the first prophet once chased and killed four powerful witches. Their spirits are still lurking there, and they bestow a gift on Immanuelle. The journal of her dead mother, who Immanuelle is shocked to learn once sought sanctuary in the wood.

Fascinated by the secrets in the diary, Immanuelle finds herself struggling to understand how her mother could have consorted with the witches. But when she begins to learn grim truths about the Church and its history, she realizes the true threat to Bethel is its own darkness. And she starts to understand that if Bethel is to change, it must begin with her.
Mexican Gothic – Silvia Moreno-Garcia
IN DEVELOPMENT AS A HULU ORIGINAL LIMITED SERIES PRODUCED BY KELLY RIPA AND MARK CONSUELOS. WINNER OF THE LOCUS AWARD. NOMINATED FOR THE BRAM STOKER AWARD
A MODERN IN GOTHIC FANTASY BOOKS
After receiving a frantic letter from her newly-wed cousin begging for someone to save her from a mysterious doom, Noemí Taboada heads to High Place, a distant house in the Mexican countryside. She's not sure what she will find. Her cousin's husband, a handsome Englishman, is a stranger, and Noemí knows little about the region.

Noemí is also an unlikely rescuer. She's a glamorous debutante, and her chic gowns and perfect red lipstick are more suited for cocktail parties than amateur sleuthing. But she's also tough and smart, with an indomitable will. She is not afraid: Not of her cousin's new husband, who is both menacing and alluring; not of his father, the ancient patriarch who seems to be fascinated by Noemí; and not even of the house itself, which begins to invade Noemi's dreams with visions of blood and doom.

And Noemí, mesmerized by the terrifying yet seductive world of High Place, may soon find it impossible to ever leave this enigmatic house behind.
---
Frequently Asked Questions about Gothic Fantasy books
What is the Dark Fantasy genre?
The dark fantasy genre is a captivating and often unsettling subgenre of fantasy literature. It embraces elements of horror, gothic fiction, and the supernatural to create a world that is both fantastical and disturbing. Dark fantasy eschews the conventional tropes of traditional fantasy, opting instead for a grittier and more sinister atmosphere.
What is Dark Fantasy?
Dark fantasy novels provoke introspection and explore the darker aspects of human existence. We delve into themes of despair, loss, and the exploration of the unknown. They offer readers a captivating blend of horror, fantasy, and psychological depth. This may be appealing to those who seek stories that challenge conventions and delve into the shadows of the human psyche.
Which Gothic Fiction works are popular?
Some classic works of Gothic Fiction include Frankenstein, Dracula, and, The Picture of Dorian Gray.
What are the characteristics of Gothic Fantasy?
The settings in dark fantasy range from grim medieval landscapes to modern urban environments. Each imbued with a sense of foreboding and a lurking sense of danger. Supernatural creatures, such as vampires, werewolves, demons, and witches. These often play prominent roles in these narratives, further blurring the boundaries between reality and the supernatural.
---
We hope you found something that satisfied your lust for Gothic Fantasy books with these classic stories!