Everyone loves a good Funko pop. They've got some for almost every series you can think of – including Attack on Titan. Although the three main characters – Eren, Mikasa, and Armin – are really hard to come by, there are still plenty of others which are just as amazing. There are even some Titans too! So, check out the Attack on Titan Funko Pop now!
Table of Contents [CLICK HERE TO OPEN]
Attack On Titan Funko Pop List
Levi Ackerman
Known as humanity's strongest soldier, Levi is a fan favorite. And since all the character Funko Pops are the same height, maybe he won't feel so short for once!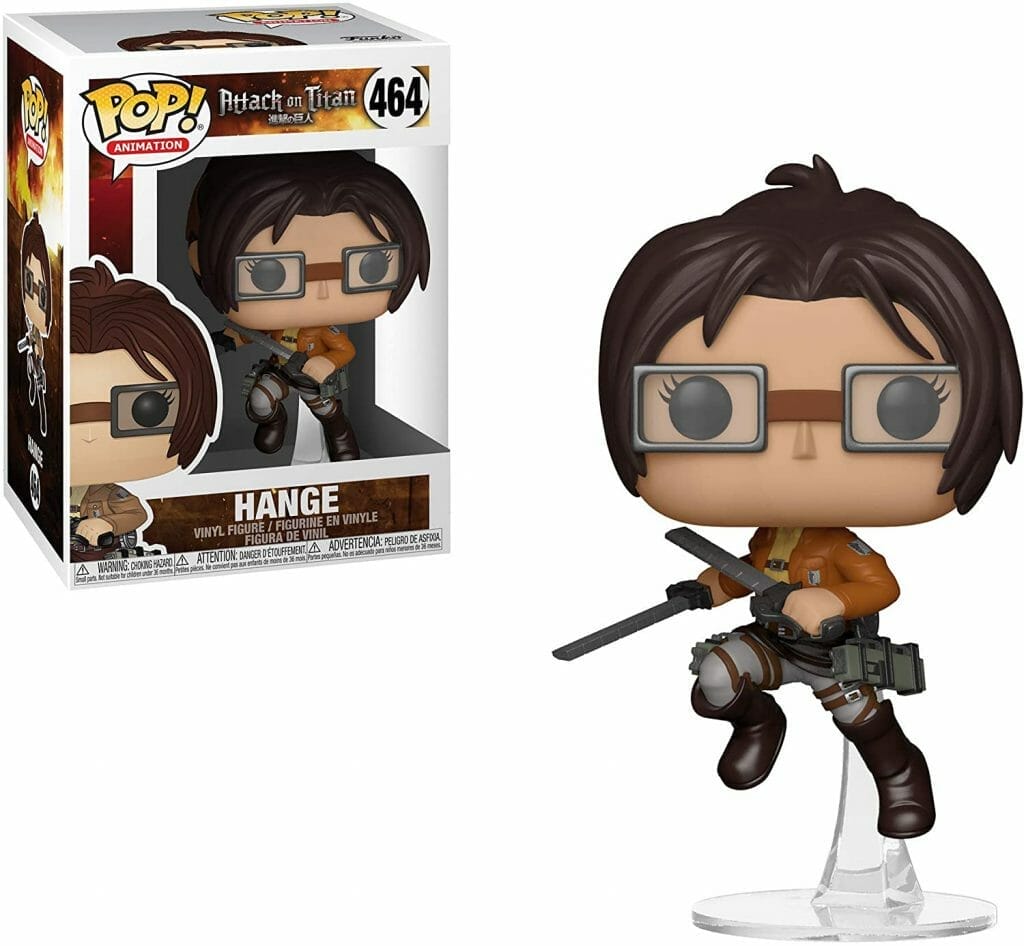 Hange
An energetic, freethinking researcher of Titans, Hange has been a vital part to humanity's survvial.
Female Titan
Known for its high endurance and mobility, the female titan caused a lot of problems for the scouts in their exterior missions.
One Armed Erwin
Erwin lost his right arm just below his shoulder after it was bitten off by a Titan.
Kenny
Member of Military Police Brigade's First Interior Squad, the captain of the Anti-Personnel Control Squad, and an infamous serial killer. Is there anything Kenny hasn't done?
Ymir
Ymir was initially very selfish, cynical, uncooperative, and confrontational. However, she managed to form a close friendship to Christa.
Christa
Christa was very shy and kind to the others. She acted selflessly and went out of her way to help people.
Armoured Titan
For real fans only! This Titan is rare and a bit on the expensive side. It's also super sized!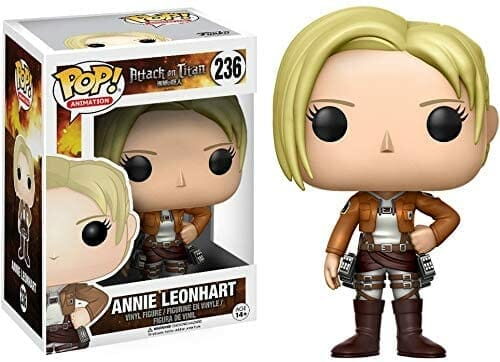 Annie Leonhart
Annie would often appear emotionless and show no interest in befriending the others. Her sole focus was on making it into the Military Police.
Sasha Braus
Sasha was friendly and fun-loving. And had a great love for food. She's even got her iconic potato.
Beast Titan
Larger and more animal like than any other Titans, the Beast proved to be a formidable opponent.
Which of these Funko Pop Attack on Titan do you love the most? Let us know!